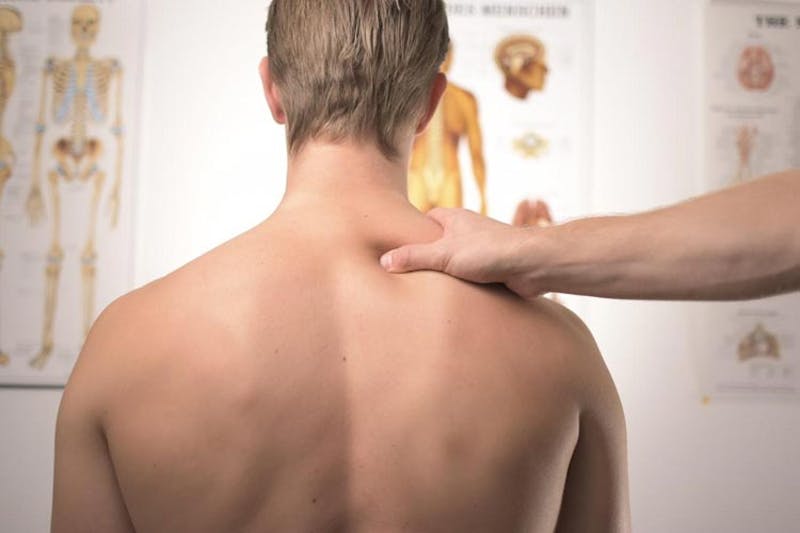 9 Things Men Ask When They Go for Plastic Surgery
According to the American Society of Plastic Surgeons' 2018 Plastic Surgery Statistics Report, over 1.6 cosmetic procedures were carried out that year, and over 214,000 of those procedures were performed on men. That means about 13% of all cosmetic surgeries were done on males. Many people think that plastic surgery is only something that women get. However, the statistics prove that the assumption is incorrect.
Let's take a look at the nine things men typically ask during a consultation for plastic surgery.
How Long Will the Procedure Take?
One thing that's important to men is the speed in which the procedure is performed. Many men don't want to take time off of work for the procedure and then even more time to recover. From the procedure itself to the full recovery, many men want to know just how much time the surgery will take out of their everyday life.
What is the Recovery Time?
Like speed, recovery time is important to many males who have jobs that they have to get back to. If they are having a procedure that requires a lot of downtime, they may be using their vacation time to recover. Knowing this, it's important to plan for how and when to use the time you have off of work.
Is My Orange County Plastic Surgeon Experienced?
Both men and women ask this question because an experienced surgeon will help them achieve the best results. Let's say you want liposuction. If you go to a plastic surgeon that specializes in rhinoplasty and has only performed a few liposuction procedures, you may not be confident in your surgeon's ability to perform the surgery. It is absolutely necessary that you are comfortable with both the plastic surgeon and the cosmetic procedure you are about to have.
Read More: Liposuction for Men: Do Guys Get Liposuction?
What Results Can I Expect?
It's important that all patients, including men know what they can expect for both facial procedures and procedures to their bodies, like liposuction and male breast reduction.
It's always important to understand your goals and discuss them during your consultation with your plastic surgeon. Make sure you understand the reasons why you want plastic surgery and discuss all of your concerns with your surgeon.
Will I Look Natural?
Very few patients want their cosmetic treatments to be extremely noticeable. This is especially true when it comes to males. Most often, they want to look as natural as possible so that it's not obvious that they had a plastic surgery procedure. This is also where your plastic surgeon's experience will come into play.
If you want a nose job, you should make sure that you work with a plastic surgeon that specializes in rhinoplasty or even rhinoplasty for men in Orange County. When it comes to this particular procedure, men and women typically want different looks, so it's important to work with a surgeon who understands your needs.
Read More: More and More Millennial Men Opting for Nose Surgery
Will There Be Pain?
All patients want to know just how uncomfortable the procedure will be, during and after. Like with any surgical procedure, there is always a degree of discomfort involved. However, trained professionals certified by the American Board of Plastic Surgery are experienced in keeping it to a minimum and setting the expectation while providing pain relief. Patients tend to expect the worst and are typically unaware of their own pain threshold. Often times, they are surprised at how well they are able to cope with discomfort post-treatment.
Is There a Minimally Invasive Procedure For This?
Because it can be difficult to understand how much discomfort is involved in a procedure, many men ask if there's another procedure that can give them the results they want with minimal pain. Odds are you have researched the terms that you already know, but there are other procedures out there that may fit your needs better. Be upfront with your surgeon and ask about all of the options available to you.
This also ties into recovery time, since minimally invasive procedures require less time for a full recovery. Make sure that you understand the different types of procedures that may suit your needs and take the advice of your surgeon when given.
Will I Look Younger?
Typically, women want to slow or stop the aging process, while men want to look younger and more attractive. Often times, non-surgical treatments and fat removal are ideal for male patients who want this.
Again, it's always important to understand your goals and discuss your expectations with your surgeon. Often times, patients have expectations that are greater than what surgery can provide them. Your plastic surgeon will be able to help you understand the outcome that you can expect from any type of procedure.
How Much Will My Procedure Cost?
Cost is always a factor for both men and women interested in cosmetic surgery procedures. It's important to remember that cosmetic surgery is elective, which means it's possible that your insurance may not cover it…
The total price for any surgical procedure includes:Â
Surgeon fees Anesthesia Operating room expenses Materials involved
Remember, each patient's situation is unique, and the price will vary depending on your needs and goals. Upon your initial consultation, an Orange County cosmetic surgeon will provide you with a quote so that you know what to expect.
It's also important to never consider a plastic surgeon based on price alone. Any fee quote that sounds too good to be true probably is and could have negative results. If cost is a concern, check to see if your plastic surgeon's office offers any financing so that you can pay a small amount each month until your surgery is paid off in full.
Want to learn more about plastic surgery for men? Schedule your free consultation with us today.