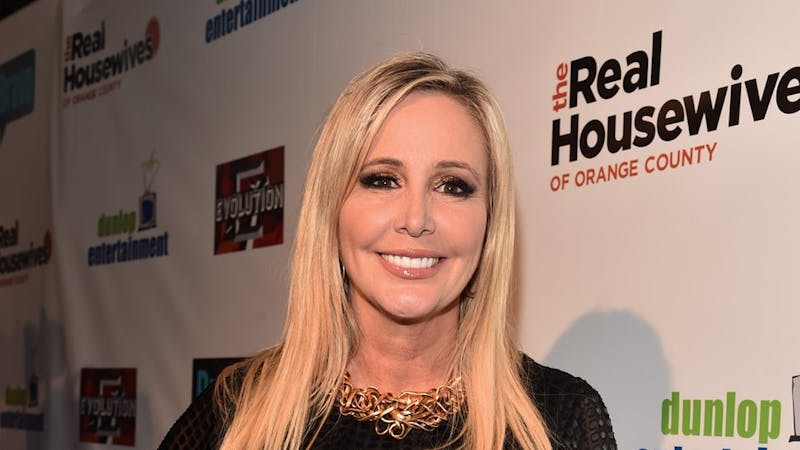 The Real Housewives of Orange County Star Livens Up Her Sex Life with this Miraculous Vaginal Injection
Shannon Storms Beador, the Real Housewives of Orange County Star and entrepreneur, is taking back her youth and living her best life this season. After dealing with her recent divorce and a challenging weight-loss journey, Beador appears to be thriving in Season 14 of RHOC. She recently moved into a gorgeous 7-bedroom home, she's feeling happy and healthy with her body, and the sparks are flying with her current boyfriend, John Janssen. And for her latest act of empowerment, the self-proclaimed "New Shannon Storms Beador" decided to visit our Newport Beach office to experience the bedroom-enlivening magic of the infamous O-Shot.
A Magical Orgasm Shot?
For those of you that haven't heard, the O-Shot, aka the Orgasm Shot, offers an incredible jolt of youthful rejuvenation to the vaginal area. As Shannon Beador will likely attest, the injection is simple, safe, and provides powerful (and many would say, orgasmic) results. It's akin to the modern woman's "Viagra" and it's helping countless patients like Shannon feel a greater sense of control and excitement surrounding their sexuality.
Shannon came to CosmetiCare at a fairly uncertain time in her life. She was new to the dating scene and felt slightly out of touch with her body. With her new enhancement journey in the works, Shannon Storms Beador wanted to make sure that every part of her felt as rejuvenated and ready as the next.
Ms. Beador was certainly not alone with her concerns. According to some studies, up to 40% of women struggle with sexual frustration every day. Unfortunately, the science behind female sexuality has trailed far behind that of men until recent years. The O-Shot is a welcomed step in the right direction and one that's helping women gain newfound or recovered confidence, both in the bedroom and in daily life. Learn more about the O-Shot at CosmetiCare here.
We Love the Women of RHOC!
Shannon was brave enough to share her O-Shot experience with fans on tonight's episode of RHOC. Her co-star, Kelly Dodd, came to CosmetiCare's MedSpa for the same vaginal rejuvenation procedure back in 2017. She later referred to the injection as "life-changing". Dodd has been back for follow-up treatments since and continues to rave about the results!
It's no surprise that Ms. Beador had an "I'll have what she's having" moment. It wasn't long before she came in to see what all the hype surrounding this magic injection was about. With our certified O-Shot provider, Tannaz Razavi, RN at the helm, Shannon knew she was in good hands.
Shortly after receiving her O-Shot, things began to really blossom between Shannon and her current boyfriend, John Janssen. Did her vaginal rejuvenation help cupid aim his bow at these two lovebirds? All we can say is, a healthy sex life does wonders for a budding relationship. And the "Orgasm Shot" is a pretty obvious ticket to a more vibrant bedroom experience.
This isn't the first time Shannon Beador came into CosmetiCare for help on her cosmetic enhancement journey and we're pretty sure she'll be coming again… and again 😉 In all seriousness though, we're so proud to be a part of Shannon's ongoing transformation. As many of you RHOC fans saw at the beginning of this season, Shannon visited our very own Dr. Brian Reagan for a facial rejuvenation treatment and was thoroughly pleased with her results. In tonight's episode, she also received an IPL treatment, to help with pigmentation on her face. The laser treatment lifted her freckles and helped reverse sun damage. It's a great option, especially for ladies with fair skin like Shannon!
The Shannon Beador O-Shot Special
And since Shannon has been such a strong supporter of CosmetiCare, we've decided to offer "The Shannon Beador O-Shot Special" during the month of October 2019, featuring our lowest-ever price for this amazing vaginal rejuvenation procedure. Call 949-565-2628 for more information or to schedule your appointment today!
Don't miss tonight's episode of The Real Housewives of Orange County airing at 9:00pm (PST) on Bravo. We think it'll be one of their most "climactic" episodes yet 😉