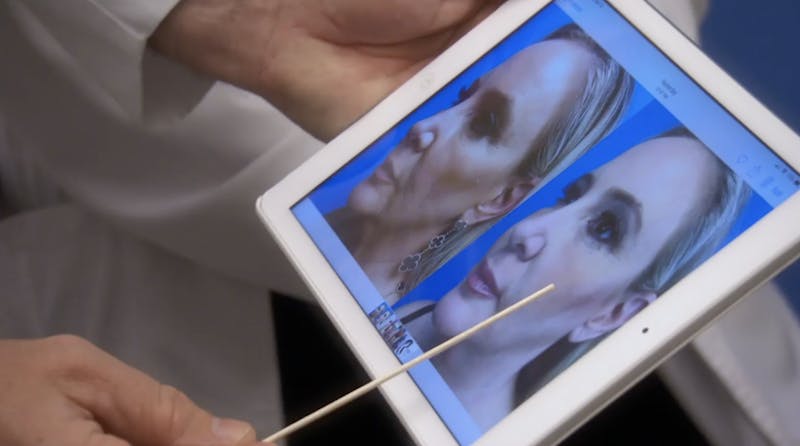 Shannon Storms Beador has lost 40 pounds and gained a whole lot of fun! That's according to Shannon in her testimonial from the first episode of the new season of The Real Housewives of Orange County. The episode opens with Shannon showing her daughters how she is working on her fitness and closes with self-care treatments at CosmetiCare Plastic Surgery Center and MedSpa in Newport Beach, California. "I'm proud of myself," Shannon says as she introduces the new improved version of herself to viewers. What exactly did Shannon have done to complete her fabulous new look and attitude? Read on for all the juicy details!
Shannon came to CosmetiCare seeking a refreshing solution after working hard to lose weight the natural way. She made all the right changes to get back on track by eating healthy and exercising. Then, when she was ready, she turned to the experts at CosmetiCare to complete her transformation. She consulted with Dr. Brian Reagan, board certified plastic surgeon and boyfriend at the time to Miss Kelly Dodd, also seen in the first OC Housewives episode.
In discussing her goals, a few different options were considered for Shannon. She is a busy mom of three, who recently launched her own food line, so her lifestyle had to be taken into consideration. It was decided that FaceTite and Morpheus8 along with dermabrasion would give Shannon the results she was looking for.
What exactly do these procedures do? Here's the breakdown:
FaceTite by InMode (pronounced face tight) is a minimally-invasive facial contouring and refinement procedure that utilizes RFAL technology to mold and tighten skin with a wand. The temperatures that are used cause collagen to contract, producing the desired skin tightening results without the downtime of a traditional facelift. The procedure is typically performed under local anesthesia in just 45 minutes. Only one treatment is needed and results are immediate and continue to improve up to 6 to 12 months afterwards.
Morpheus8 is another procedure by InMode that fractionally remodels and contours the face and body. Penetrating deep into the skin, this morphs the aging face or body into a more desired smooth and sleek appearance, for all skin tones. It's a cutting-edge fractional skin treatment, which stimulates collagen production of the underlying layers of skin. Shannon was one of the first patients to receive this treatment at CosmetiCare!
Lastly, Dr. Reagan finished Shannon's treatment with dermabrasion to target lines around the mouth. Dermabrasion is a procedure that removes and levels the upper layer of skin. When the treated area heals, it allows new skin to grow in its place.
The overall procedure that was performed for Shannon by Dr. Reagan was completely customized for her needs to help achieve her goals. As she explains in this first episode of The Real Housewives of Orange County, her procedures were similar to a facelift but required very little downtime – an important advantage for this busy working mom! In the episode, Dr. Reagan can be seen reviewing Shannon's before and after photos with her and pointing out the tightening of her lower face and neck.
Kelly Dodd On FaceTite and Morpheus8
Kelly Dodd also had FaceTite along with Morpheus8 at CosmetiCare. She opted for the procedures after noticing saggy skin and jowling as a result of aging. She was frustrated with her jawline as she felt it wasn't very defined but didn't want to commit to a full facelift. "As a working mom who is always on camera, I need to keep things right and tight without the downtime that comes with invasive procedures," says Kelly.
Real Housewives, Real Results
So how do the RHOC ladies feel about their results? According to Kelly: "It was the perfect solution for me to tighten everything up without going under the knife. Not only did I see an improvement with the skin tightening, but the texture improved as well." Shannon said: "I'm a single lady right now. I want to look my best. So a few tweaks here and there, just another little check on the new Shannon transformation."
Want to learn more about the "tweaks" that Shannon and Kelly had done and whether these options are right for you? Give us a call or visit our website to contact us online. We offer complimentary consultations with our plastic surgery specialists in Orange County!
Catch the new season of The Real Housewives of Orange County, which airs Tuesday nights at 9pm on Bravo.