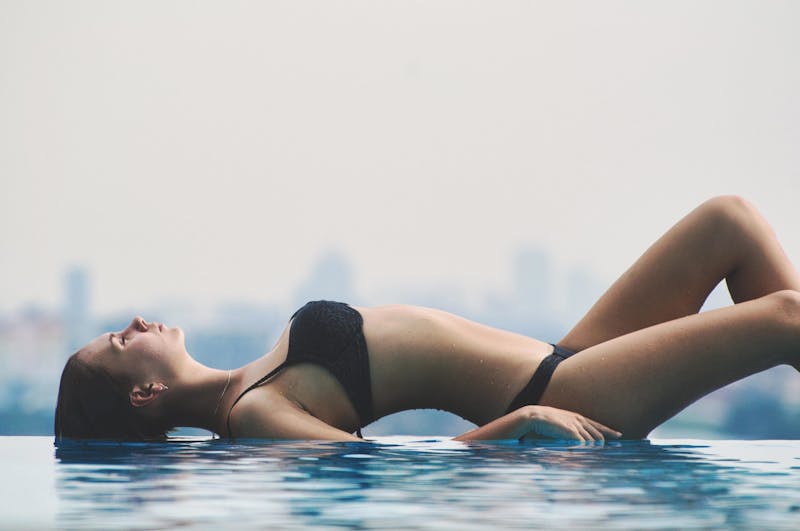 If you have undesirable deposits of body fat on specific parts of your body and have been unsuccessful in reducing them through diet, exercise, and other methods, liposuction may be a great choice for you.
Liposuction targets specific areas on your body to remove excess fat. It's an effective way to change and enhance the contour of your body. When performed by licensed professionals like the board-certified Orange County liposuction doctors at CosmetiCare, you can achieve permanent results when accompanied with a healthy diet and regular exercise.
Liposuction is an option for both men and women who want to target and lose excess fat. It is best suited for individuals who are close to their ideal body weight and those who have already used diet and exercise to achieve maximum results for their body.
Liposuction is one of the most common cosmetic surgeries in the United States.
How Liposuction Works
Liposuction, also known as lipoplasty or lipectomy, is a type of cosmetic surgery in which fat is broken up and physically removed from the body. The fat is removed through an instrument called a cannula. This instrument is inserted under the skin and "sucks" the fat out using a high-pressure vacuum.
Patients will typically undergo general anesthesia before the operation, although local anesthetics may be used in certain cases.
Liposuction can target these specific areas:
Abdomen
Chin and neck
Upper arms
Buttocks
Calves and ankles
Chest and back
Hips and thighs
There are three types of liposuction available at CosmetiCare. These are:
Fluid-injected (tumescent) liposuction
Ultrasonic-assisted liposuction (UAL)
Power-assisted liposuction (PAL)
Your doctor will be able to recommend the best technique for your specific needs.
After the operation, there may be some swelling and bruising. Most Orange County liposuction patients see the results of their operation after just a few weeks.
What Liposuction Can Do for You
Liposuction is not a method for overall weight loss. It is not considered a proper treatment for obesity. However, it is highly effective for treating areas of fat that have been resistant to dieting, exercising, and lifestyle changes.
If you've worked hard to improve your body but you are struggling with stubborn fat in certain areas, liposuction can help you complete your body transformation, so you can finally get the results you've always wanted.
In addition to its cosmetic benefits, liposuction may also be used to treat certain conditions, such as:
Lipomas: benign, fatty tumors Lymphedema: A chronic condition that causes swelling in arms or legs Lipodystrophy syndrome: When fat accumulates in one part of the body but is lost in another Gynecomastia: Fat accumulation under men's breasts
It is important to maintain a healthy weight after receiving liposuction. Patients who maintain a healthy weight after liposuction can typically expect permanent results.
Orange County Liposuction at CosmetiCare
We know you have many options for liposuction in Orange County. The CosmetiCare surgery center and medical spa is staffed by award-winning surgeons and has become one of the most recognized names in cosmetic surgery for it's excellent patient care and outstanding results.
Schedule a free consultation today to discuss your liposuction options.