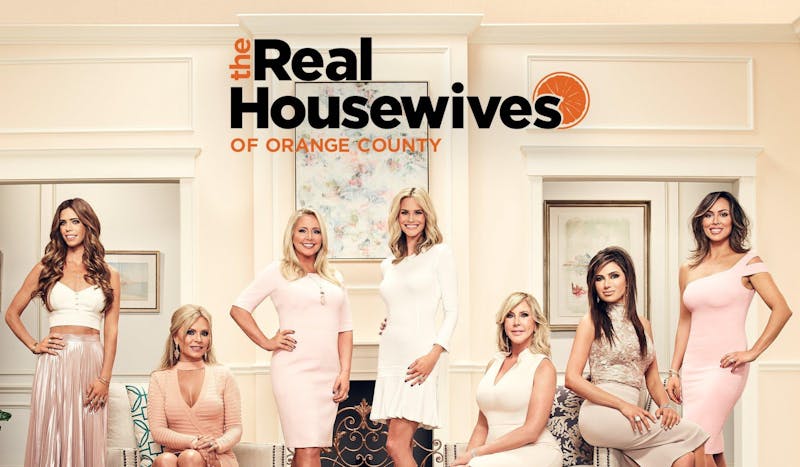 Kelly Dodd Returns to CosmetiCare in Newport Beach to Receive Her Breast Reduction Surgery
Kelly Dodd is a beloved patient at CosmetiCare and has put her trust in our fabulous doctors time and time again. Previously, Bravo TV aired a segment on Dodd receiving life-changing vaginal rejuvenation treatment at our Newport Beach offices. While discussing the positive outcome of her vaginal rejuvenation in an interview with Bravo, Dodd suggested that her next surgery would likely involve breast reduction.
Relieve Back Pain and Discomfort
Kelly's decision to undergo breast reduction surgery came to fruition after years of dealing with back pain and discomfort. In an interview with The Lookbook, Dodd discussed her physical issues with her large breasts, stating "I couldn't run, it was hurting my back." Dodd wasn't alone in feeling uncomfortable or overwhelmed with her breast size. Thousands of women opt for breast reduction surgery each year in order to get relief from the physiological unpleasantness that larger breasts often induce.
Going for Subtle Over Supple
Another reason that Dodd cited in her decision to reduce her breast size involved the aesthetic appeal of having a smaller, subtler bosom. As Dodd noted in a previous interview, "big boobs are out of style, nobody wants big boobs anymore." Here The Real Housewives of OC star highlights a growing trend toward subtlety in the cosmetic enhancement industry. More and more patients are opting for less drastic surgical outcomes, and minimal changes with maximal results are the mantra of the times. In the realm of
full mastopexy in orange county, this translates to a growing inclination toward smaller chests.
The "Boob Voyage" Goodbye Breasts Party
In true Kelly Dodd fashion, the Real Housewives of Orange County star hosted a televised "Boob Voyage" party to give her breasts a festive send-off. As Dodd wrote in her blog, the party "was a good excuse for everyone to get together and have fun." While the intent was to unite the OC Housewives cast, Dodd recognized that the party turned into an "emotional roller coaster." You can relive some of the drama that they encountered in this segment from Bravo TV.
Creating a Cast of Her Breasts
Prior to the party, Dodd had her husband Michael create a cast of her breasts so that she can always remember how they once looked. The brave and beautiful OC housewife went topless for the camera as her husband applied the cast and jokingly remarked, "give me a topic to think about… anything but this." Obviously, caressing Kelly's bare breasts on camera was bit much for her husband to handle.
Dodd's decision to make a mold of her breasts demonstrated how much of a commitment she was making by undergoing breast reduction surgery. She clearly loved her breasts the way that they were, but was courageous enough to undergo the surgery in an effort to love them even more. With such a big decision on the table, it makes perfect sense that Dodd put her trust in the capable hands of CosmetiCare's incredible aesthetic surgeons. We had taken care of Dodd in the past and she knew that she could count on our facility to provide the best possible breast reduction treatment.
The Results of Kelly Dodd's Breast Reduction Surgery at CosmetiCare
Kelly's surgery was tremendously successful and we couldn't be happier with the results. Dodd had expressed physical and emotional distress caused by her 32G sized breasts. She is now doing much better and has cited her "really good girlfriends" as incredibly helpful during her recovery process. You can watch Dodd undergo her breast reduction surgery at CosmetiCare on The Real Housewives of Orange County episode, airing Monday, September 25th at 9/8c on Bravo TV. In the meantime, click here to see Kelly Dodd receive her vaginal rejuvenation treatment at CosmetiCare.
Want to learn more about the growing trend toward women opting for smaller breasts?
Interested in getting cosmetic enhancements for yourself? Click the button below to request a consultation with one of our incredible plastic surgeons.
New Look Now Can Show You How!
Want to know how you'll look after a breast related surgery? Visit our partners at New Look Now to get a completely free and remarkably accurate simulation of the results. New Look Now utilizes cosmetic experts to show you how you will look post-procedure through real-time image editing. Simply submit a photo of any area on your body that you'd like to alter and the technicians at New Look Now will deliver a precisely edited version back to you within minutes. Try New Look Now for free today!
Please call CosmetiCare for reducing breasts inquiry and appointment.