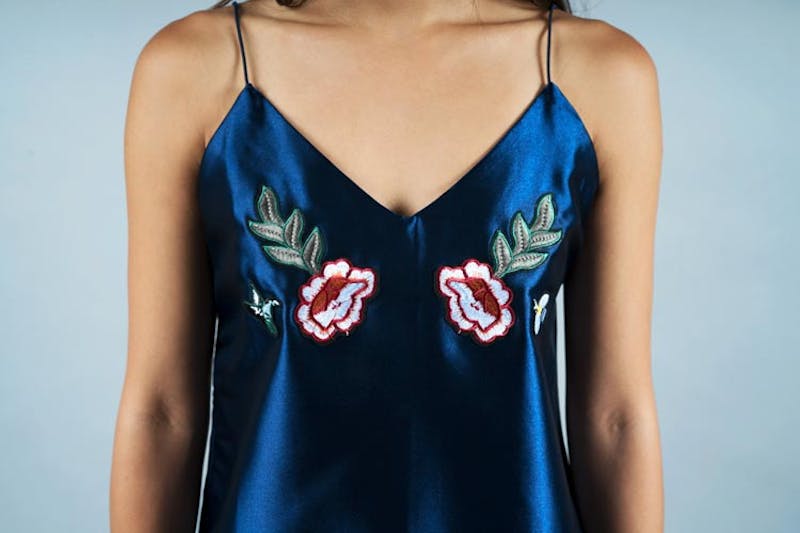 Before many patients choose to get a breast augmentation, they ask themselves how much the surgery will cost. It's impossible to know how much your procedure will cost, but there are ballpark estimates available. A primary breast augmentation can range anywhere from $6,000 to $12,000. Unfortunately, this broad range doesn't help many women make a choice.
In order to understand the cost of breast augmentation, you have to consider all of the factors that go into the price. Learning about these factors can help you plan ahead for your procedure.
Read More: Understanding the Cost of Breast Augmentation
Orange County Breast Augmentation Cost Factors
Type of Implant
Many patients don't know that there is a difference in cost between silicone implants and saline breast implants. Silicone implants are more expensive than saline because they are more expensive to manufacture. Saline implants, made of sterile saltwater, are much cheaper to manufacture and distribute. For these reasons, your implant choice will factor into your augmentation cost.
The type of implant you get will not affect the cost of the surgery as much as other factors, however. While silicone implants are more expensive, it is often the other factors that are responsible for the uncertain range of breast augmentation cost.
Your Location
Where you have your surgery performed will have a huge impact on how much you pay for breast augmentation surgery. Cosmetic surgeries typically take place in cities or large metropolitan areas where the cost of living is higher. This means that plastic surgery performed in these areas will cost more than if it is being performed in a small city. The higher cost of living and the higher demand for cosmetic surgery translate into higher costs.
You must decide whether to have your surgery done locally or if it's better for you to travel to a different city or state. Remember, never base your decision on a plastic surgeon solely on the price because it could have dangerous implications.
When doing your initial research to find a plastic surgeon, take note of their location. Breast augmentations may be more expensive in Los Angeles than in Houston. While the location will certainly affect the price of the procedure, it's important that you choose a surgeon who you are comfortable with. Just because a nearby surgeon means that your procedure comes at a lower price, doesn't mean that they are right for you.
Plastic Surgeon's Experience
Typically, patients want to work with a surgeon who has lots of experience performing the procedure that they want. This experience does come at a price. Both the surgeon and facility you choose will impact the cost. Surgeons with extensive experience will cost more than those who have less experience.
It's always important to seek out a board-certified plastic surgeon who can help you reach your goals. Take into account the whole picture, rather than just the price when deciding who to work with.
Related Fees
The cost of your breast augmentation also depends on related fees that many patients often don't consider. These include:
AnesthesiaFacility costsSurgeon's feesPost-surgery medications and garments
Discuss the fees during your consultation so that you can plan for them financially.
Paying for Your Breast Augmentation
Breast augmentations are not typically covered by insurance because they are considered elective surgery. However, most plastic surgeons will provide you with options that will help you pay for your procedures.
Financing
Your plastic surgeon's office should offer financing options to help you pay off your augmentation costs monthly instead of in one lump sum. These payment plans can be ideal for quite a few reasons.
Read More: Financing Plastic Surgery – How to Pay for Your Cosmetic Surgery
CosmetiCare offers many options:
Care CreditAlphaeon CreditHealthcare Finance
Here are a few other options for financing your breast augmentation:
Personal Loans: A loan from your bank or credit union. These loans usually have a fixed interest rate and repayment time. If you have a history of good credit, your interest rate may be lower than that of a credit card.
Home Equity Loan/HELOC: A home equity loan uses the equity that you've accumulated in your home and converts it to cash. Interest loans are based on current mortgage rates.
Personal Credit Cards: If you have a personal credit card with an active 0% APR, you can finance your procedure with a credit card so that you don't end up paying interest. You can also use a cashback rewards card and earn points or cashback.
Medical Credit Cards: Healthcare credit cards can only be used for medical expenses. However, some may offer introductory rates that include no interest or fixed payments.
Retirement Account: If you have a 401 (k) account, you may be able to borrow up to 50 percent of the balance to pay for your procedure.
Make sure that you understand all of your options. It's important to make sure that you will be able to pay for your plastic surgery before you get it. There is no one best option for everybody, and the option you choose will depend on your current situation. If you can't afford plastic surgery right now, set aside some money each week until you reach your goal.
Considering breast augmentation in Orange County? Schedule your free consultation today.