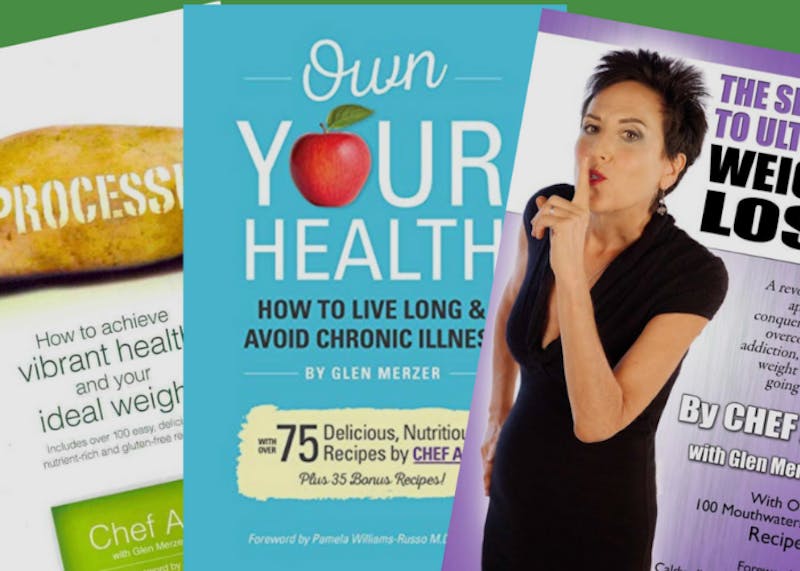 Home » Articles » The Health Benefits of Eating Vegan with Chef AJ in Orange County
The Health Benefits of Eating Vegan with Chef AJ in Orange County
by Courtney Clements | Feb 16, 2022 | Articles
I had the privilege of sitting down at CosmetiCare in Orange County with Chef AJ, a vegan chef and plant based guru to discuss the health benefits of a vegan diet, and how it can help change your life.
Tell me a little bit about yourself
Chef AJ: Hi, my name is Chef AJ, and I am a vegan chef, culinary instructor, professional speaker, and best-selling author. I also host a daily YouTube show which broadcasts live daily at 11 AM Pacific time.
How did you become vegan, and what made you make this lifestyle change?
Chef AJ: I became vegan on September 1, 1977, almost 45 years ago. I was a freshman at the University of Pennsylvania studying to be a veterinarian, but I always joke that instead, I became a vegetarian! I was on a scholarship and working for a veterinarian when he handed me a tank of live salamanders and asked me to cut their heads off. I asked why and he said, "he was doing protein lens regeneration experiments in amphibians, and he only needed the eye. "I decapitated one of these poor defenseless creatures, which turned out to define the rest of my life. I was so disgusted with what I did I began to vomit and had to go to the student health center, and at that moment, I promised God that I would never eat, wear or experiment on any of his creatures again.
How has becoming a vegan changed your life?
Chef AJ: Well, I think it made me a kinder, better person. It's tough to have compassion for other sentient beings when you're killing them and eating them. And it gave me a platform to help other people regain their health and appearance.
What made you become a vegan chef?
Chef AJ: Well, I never intended to become a chef, although I love cooking and have been cooking since I was seven years old. On January 1, 2003, after being a junk food vegan for 26 years, I developed bleeding polyps in my sigmoid colon. They were calling it pre-cancer. I went to the optimum health Institute to get well without having to take drugs or have surgery. I knew if I were going to eat a healthy version of a vegan diet and not live on Coke, Slurpee's, and Dr. Pepper, I would have to learn how to make the food taste delicious. Hence, why I decided to go to culinary school, but I never intended on actually becoming a professional chef.
How long have you been a vegan chef?
Chef AJ: I graduated culinary school in 2003, but I started teaching at a Vegan cooking school in 2000. I only worked at a restaurant for about five years in Los Angeles. I was an executive vegan pastry chef that created decadent desserts without refined sugar oil or salt.
What are the benefits of becoming vegan?
Chef AJ: The benefits of being vegan are that you get to feel good about yourself for not contributing to the torture and abuse of animals, destroying the planet, or compromising your health.
Why do you recommend this lifestyle change vs. doing something to lose weight like gastric bypass?
Chef AJ: Because gastric bypass doesn't solve the problem, people are not overweight because they overeat. They are overweight because they're eating the wrong food. They're not eating a diet consistent with their species' natural history. Americans eat over 92% of their calories from animal products and processed food and less than 10% from fruits and vegetables. But all your calories come from animal products and processed foods. You're eating a fiber deficient diet, and fiber is the only thing they can fill you up and it does so with almost no calories.
The only way to feel full-on animal products and processed food is to over-eat an egregious number of calories. Without the fiber, you will never activate your stretch receptors. Because there are no nutrients in animal products and processed foods, you never start your nutrient receptors, so you will always be driven to overeat. When you eat the diet you are intended to eat, you don't need to cut out or mutilate the body parts that God gave you for a reason.
I have worked with thousands of people, and I know very few got down to trim weight from gastric bypass surgery unless they were also willing to change what they were eating. Not to mention all the side effects they suffer for the rest of their lives. The idea of gastric bypass is to make the stomach smaller so that you'll feel full sooner. But by utilizing the principles of calorie density discovered by Dr. Barbara Rolls at Penn State University and that I outline in chapter 1 of my book, you can instead make the food bigger, filling up on lower calorie density food like fruits and vegetables
So this isn't just a vegan diet? Is it a full-on lifestyle change?
Chef AJ: Absolutely. A whole food plant-based diet is not only the safest and easiest way to lose body fat and easily maintain your weight loss, but it also has been proven to not only prevent but reverse the number one killer of all Americans, which is a heart disease caused by the rich western diet of animal products and processed foods. A nutrient-rich whole food plant-based diet has also been proven to reverse conditions such as type two diabetes, autoimmune disease, and fatty liver, to name a few. And it will help save our planet, which we are killing with our insatiable appetite for meat.
What would you tell someone looking to become vegan?
Chef AJ: First, I would tell them to watch a few documentaries, forks explicitly over knives, game-changers, earthlings, eating you alive, and cowspiracy. If that doesn't make them become vegan, then nothing will.
What easy tips do you suggest to somebody who eats meat daily and is looking to transition into veganism?
Chef AJ: I suggest they start adding more fruits and vegetables to all of their meals. And at the very least, cut out all processed and cured meats which have been proven to cause colon cancer and are classified as a class one carcinogen.
What does a day of eating vegan look like? What types of things do you enjoy eating?
Chef AJ: I don't think there is one typical day of eating on a vegan diet because everyone is an individual in terms of what foods they enjoy, how they prepare them, and how often they eat. I sent her my diet around fruits, vegetables, and starches, so 80% of my diet comes from complex carbohydrates like potatoes, sweet potatoes, rice, and other whole grains and legumes. My favorite food is sweet potatoes, and I eat them every day in a wide variety of colors. I didn't eat any vegetables until I was 43, and now I love them because I've learned how to make them delicious using an air fryer and flavored balsamic vinegar.
How has becoming vegan changed your life for the better?
Chef AJ: I'm almost 62 years old, and people often tell me I look like I'm in my early 40s, and I have had no work done on any part of my body. Becoming vegan has enabled me to fulfill my life's purpose: to leave the world a better place than I found it. And when it comes to vanity, it has allowed me to transition from an obese, almost 200-pound person with low self-esteem to a "skinny bitch" and reverse the aging process.
Has becoming vegan changed any pre-existing health conditions you may have had?
Chef AJ: Absolutely. By changing my diet from a junk food vegan diet to a whole food plant-based diet without processed food, sugar, oil, or salt, I could heal the pre-cancerous polyps in my sigmoid colon without drugs or surgery. I was also able to get off medications for chronic migraines, gastroesophageal reflux disease, and asthma.
Chef AJ is a proud member and leader of the vegan community, and has changed the lives of thousands of individuals, including many CosmetiCare patients. To learn more about how her lifestyle has changed the lives of our patients, check out her story of how she helped Rebecca to love over 150 pounds before undergoing cosmetic procedures with us in Orange County.
Learn more about the surgical procedures we offer, and how they can help to restore your confidence!
Learn More