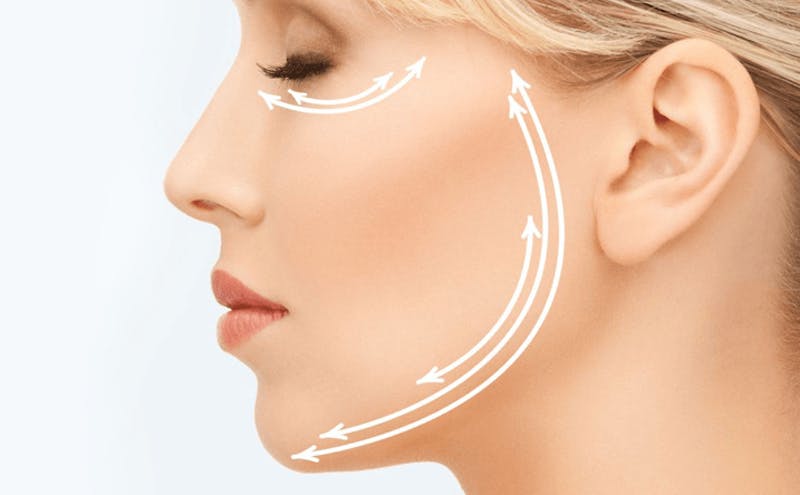 If you've considered fat transfer breast augmentations in Orange County, there is a lot that you need to know.
What is Fat Grafting?
Since the 1990s, fat transfer, or fat grafting, has been used to improve and enhance the cosmetic appearance of different body parts: face, breasts, hands, feet, hips, and buttocks. It is the process of taking fat from one part of the body and transferring it to another. Recently, doctors have started to document the therapeutic benefits of fat transfers.
The History of Fat Transfers
The first documented fat grafting procedures happened in 1893. Gustav Neuber, a German plastic surgeon, successfully transferred arm fat to his patient's eye region to correct scars from a bone infection. Two years later, Dr. Viktor Czerny, another German doctor, used a fat transfer procedure to augment a patient's breast after a unilateral, partial mastectomy.
Fat transfer procedures had a hard time finding acceptance. Liposuction techniques weren't standardized until more recent times. Dr. Sydney Coleman, a plastic surgeon from New York City, published several papers describing a more standardized approach to fat extraction, processing, and injection. Her work helped to improve the consistency of liposuction significantly and led to breakthroughs in fat transfers.
What Does a Fat Transfer Do?
Fat transfer is a procedure used to add soft tissues to areas of the body where volume or contour improvement is desired. Some of the most popular uses are:
Address facial fullness
Restores youthful appearance
Helps repair scars
Adds volume to create higher cheekbones
Improves the texture and appearance of the skin
Restoring hand and foot volume
Reduces wrinkles and rejuvenates the appearance
Provides padding for bony feet
Contouring and reshaping the buttocks
Create an overall perkier appearance
Augments buttocks size, known as a
Brazilian Butt Lift
Enhancing breasts (with or without breast implants)
Increase breast size by one or two cup sizes
Correct breast asymmetry
Repair radiation tissue damage
Helps correct scar deformities from a lumpectomy or breast reconstruction
How Does Fat Transfer Work?
The best fat transfer surgeons typically use a process involving three steps.
1. Extract fat from the donor area with liposuction.
Surgeons often use manual methods using liposuction cannulas with small holes. For a transfer, laser and ultrasonic liposuction should be avoided as these techniques can destroy fat cells.
2. Process fat.
Fat goes through a process of decanting and centrifugation to separate debris, excess fluid, and dead cells from the functional cells. Alternatively, some procedures will use a method involving washing fat with sterile saline. Fat cells that have a lower chance of surviving the graft are discarded. Only the best fat cells will be transferred.
3. Inject purified fat into the area needing improvement.
Surgeons inject small droplets of the purified fat into the tissue. This process is done through small injections to ensure proper blood supply to the "new" fat tissue, thus ensuring it survives. When fat cells survive their new location, they are there to stay forever.
Is There Anesthesia Involved?
There are a wide variety of anesthetics used in fat grafting. The location and amount of fat being transferred play a significant role in selecting the amount and type of anesthesia used. Local anesthesia is sufficient for small values of fat; larger volumes often result in sedation. The goal is to make the procedure as comfortable as possible for the patient.
Read more: Fat Transfer Helps Reshape Your Body Using What You Already Have
Other Health Benefits
Cell Regeneration
Plastic surgeons are excited beyond fat transfer for aesthetic procedures; fat transfers also show promise in the field of cell regeneration. Fatty tissue is the home of mesenchymal stem cells (MCSs). Before 2001, MSCs were only thought to reside in the bone marrow. Currently, research has found fat-storing cells can contain 300 to 500 times more regenerative tissue than bone marrow.
Surprising Benefits
Fat transfers are being used to:
Rejuvenate the skin
Help reverse ration tissue damage
Treat autoimmune skin disorders
This is only the beginning of fully unlocking the potential benefits from fat transfers. There are currently ongoing clinical trials using fat cells to treat COPD, Parkinson's disease, Crohn's disease, and an entire host of other conditions.
Who would have thought that your own fat, something most people want to get rid of, can be used to help your body heal itself?
Is Fat Grafting Safe?
Of course, a procedure that takes unwanted fat from one area of the body and reuses it to improve another area of the body is highly desirable. Add the additional bonus of cell regeneration, and there is no wonder about the procedure's appeal.
Any medical procedure has inherent risks. Luckily, fat grafting, when performed by a board-certified plastic surgeon, reduces any health risks. The most significant risks involved with fat transfer include how much of the processed fat survives once reintroduced into the body. Even with the best methods, there is no perfect guarantee that a certain amount of fat will be accepted.
How Much Does Fat Transfer Cost?
Just like with any procedure, costs will vary depending on the size, location, and other factors. Typically, fat transfers require smaller incisions than other plastic surgery procedures, which may result in lower costs.
Larger areas, like the buttocks or breasts, are typically two procedures: full liposuction and a complete fat injection. This may end up costing more than a traditional breast implant. You may decide that the reduced medical risks and dual benefits are worth the higher price.
If you are interested in a fat transfer breast augmentation in Orange County, you should discuss your options with a qualified specialist. Express any concerns while asking any questions you may have. A consultation will also help you get a better idea of the overall cost.
Do you have any tips for women seeking fat transfers? Please leave a comment below.