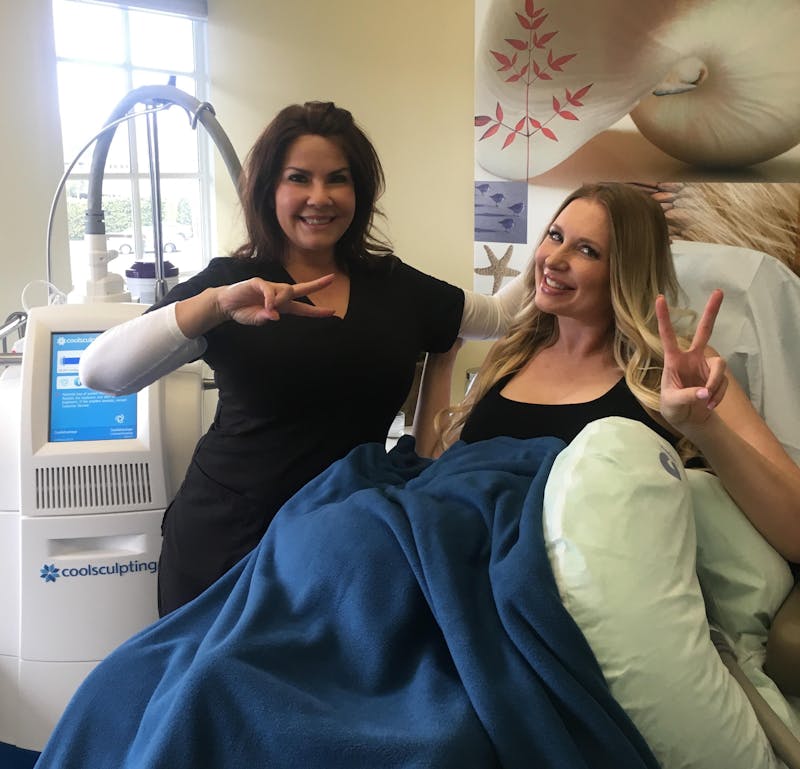 The 5 Things You Need To Know About Dual-Sculpting
By now, you've likely heard all about the wonderful results of non-surgical fat elimination using CoolSculpting. However, you may not know about the extraordinary benefits that come with Dual-Sculpting: using two CoolSculpting machines to treat multiple areas during one session. Here we're sharing five amazing facts about Dual-Sculpting – now available at CosmetiCare in Orange County.

1. Dual-Sculpting Is Double Trouble In A Good Way
CoolSculpting is a technology that kills fat cells with controlled cooling. Dual-Sculpting is CoolSculpting with two machines instead of one.

2. Two Is Better Than One
The dual part of Dual-Sculpting means you can have two different areas treated at the same time during one appointment. Say a single goodbye to your left love handle AND right love handle!

3. Dual-Sculpting Is A Time Saver
Dual-Sculpting shortens appointment times and you'll see more comprehensive results sooner because more trouble spots can be treated at one time.

4. You'll See The Best Dual-Sculpting Results From An Expert Provider
Remember to only put your trust in a Certified CoolSculpting Technician. Rosie Moore at CosmetiCare has specialized training in CoolSculpting techniques and over the years she has perfected her skills. CosmetiCare Plastic Surgery Center and MedSpa is one of only a handful of practices to bring the Dual-Sculpting procedure to Orange County.

5. More Than One Session Can Further Improve Your Dual-Sculpting Results
While the benefits of Dual-Sculpting are outstanding, some patients are looking for additional fat elimination. By having a second Dual-Sculpting session, patients will see another 20-25% fat reduction, on top of their original results. CoolSculpting has been cleared by the FDA and can safely be performed a second time without the risk of complications.