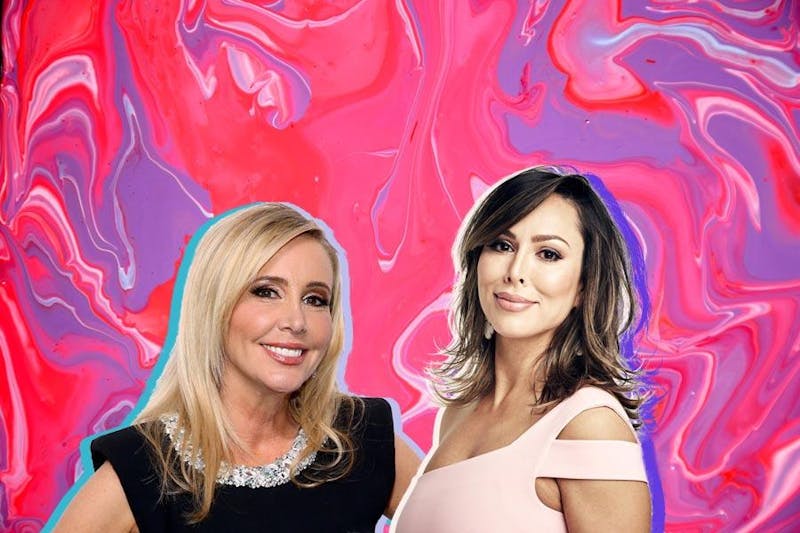 The past several years have produced numerous breakthroughs in non-invasive aesthetic treatments. Procedures which were once the stuff of science fiction are now available in select cosmetic surgery centers and medical spas. Doctors, nurses, and certified technicians can literally melt fat away or, in the case of one of the latest innovations, freeze it away.
CoolSculpting is available in Orange County at CosmetiCare, the leading OC Plastic Surgery Center and MedSpa. And some of the earliest supporters of this exciting new treatment are none other than The Real Housewives of Orange County, Kelly Dodd and Shannon Beador, and from The Real Housewives of New York City, Sonja Morgan.
Kelly Dodd and Shannon Beador Try Orange County CoolSculpting at CosmetiCare
The Real Housewives of Orange County are discerning patients when it comes to cosmetic surgery. They've seen it all and know what works and what doesn't work. CoolSculpting is clinically proven — thousands have received the treatment and the results are undeniable.
A little background on CoolSculpting: originally, two Harvard scientists discovered that frozen treats could reduce or eliminate small pockets of fat cells in people's mouths. It was this revelation that began the research and studies that resulted in the CoolSculpting phenomenon.
CoolSculpting is an FDA-cleared non-surgical treatment that freezes fat cells, making them easier for the body to process and eliminate. Known as cryolipolysis, the treatment is painless and is even considered relaxing by many.
In fact, Kelly Dodd took to Instagram to share about her first CoolSculpting experience with CosmetiCare's Certified CoolSculpting Technician. In her Instagram post she said: "my first treatment @CosmetiCare today. She used the CoolSmooth applicator while I took a nap. Getting bikini body ready has never been so easy!"
RHOC cast member Shannon Beador also tried CoolSculpting. According to Inquisitr, she used CoolSculpting to slim down along with a healthy diet and exercise routine. Like Kelly Dodd, she even posted about her experience with CoolSculpting on social media:
(Source: Twitter)
Since trying CoolSculpting for the first time at CosmetiCare, both cast members have returned for additional treatments.
According to the CoolSculpting website, the procedure is now the world's #1 non-surgical fat-reduction treatment.
Sonja Morgan Becomes the Face of New CoolSculpting Campaign
Kelly Dodd and Shannon Beador aren't the only Housewives to love CoolSculpting. Philanthropist, fashion entrepreneur and mother, Sonja Morgan saw amazing results with the treatment as well.
Sonja Morgan recently partnered with CoolSculpting to become the face of the brand's new "Let's Get Real About Self-Care" campaign. The campaign is centered on the belief that self-care is no longer an indulgence but an essential part of people's well-being. The goal of the campaign is to encourage women around the world to make self-care a priority and to educate more people about body sculpting as an option for reducing stubborn pockets of fat.
Throughout the campaign, Sonja Morgan will share self-care tips, tell her own CoolSculpting story, and participate in public outreach activities for the brand.
"I'm thrilled to be partnering with CoolSculpting and to talk honestly about taking the time to care for oneself," Sonja Morgan said. "I'm proud of the body I have at my age."
To learn more about CosmetiCare's Orange County CoolSculpting services, contact our office to schedule a free consultation.