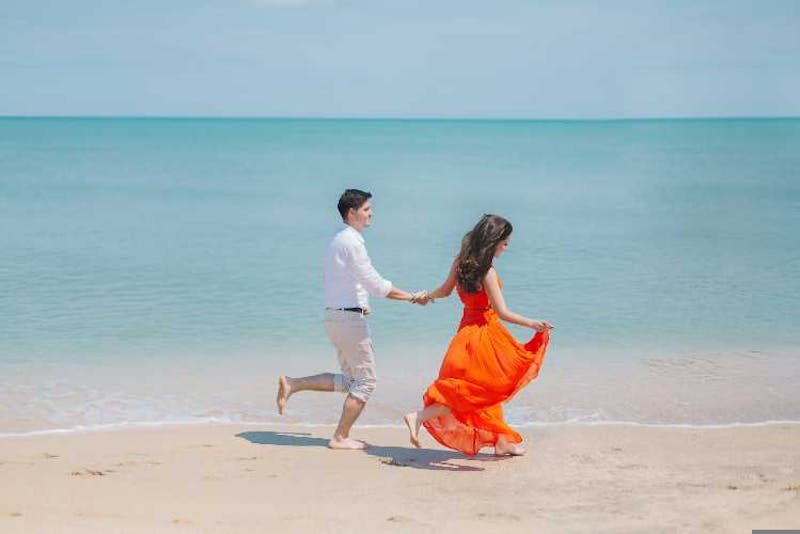 Couples are always looking for creative ways to spend time together. You may go to the gym with your significant other or start a new diet, but now you can get the body you want together with a CoolSculpting Orange County couples treatment, also referred to as Dual-Sculpting.
For men and women alike, CoolSculpting might be the perfect option for getting rid of persistent and bothersome pockets of fat that just won't go away with diet and exercise.
Why Couples Should Get CoolSculpting Together
How Does CoolSculpting Work?
CoolSculpting is a non-surgical fat reduction technique that uses cold temperatures to cool fat cells until they are broken down and eliminated naturally by your bodily systems. This means that you can get rid of a few inches off your waist, thighs, and more without the need for needles, surgery, or any downtime.
Within just a few weeks following your treatment, you'll begin seeing the positive changes in your body. CoolSculpting patients see up to a 25% reduction of fat in the area that's been treated. The most dramatic results, however, often occur over a period of two to four months after treatment. If you maintain a healthy lifestyle with your partner outside of your treatments, the results are sure to last.
Benefits of Getting CoolSculpting With Your Partner
CoolSculpting Can Benefit Your Relationship
Feeling your best doesn't only positively affect you; it can improve your relationship. Having more confidence and feeling happy with yourself can have a direct positive influence on your interpersonal interactions, especially with significant others. A double boost of confidence for both of you could be just what your relationship needs.
You Can Get Simultaneous Treatment
At CosmetiCare, the CoolSculpting room where the treatment is carried out is equipped with multiple devices, which means that you and your partner can be treated at the same time. It's similar to a couple's massage, allowing you both to relax together and even talk, play games, and watch your favorite television shows.
Quick and Comfortable
CoolSculpting and Dual-Sculpting sessions only take up to one hour, which is why many patients choose to get them on their lunch breaks. You and your significant other won't have to schedule around each other's long days, because it's such a short treatment time.
Although chatting in the same room as your loved one will help you pass the time, you can also choose to enjoy a show on Netflix or have a bite to eat! We believe that your treatment should be enjoyable and relaxing.
Patients may feel minor discomfort from the sucking action of the CoolSculpting wand. However, this sensation will fade as the area becomes numb. The procedure may also cause mild bruising after the session. However, this will not affect your ability to function after the procedure, and you won't require any recovery time.
Results Gradually Improve
If you're planning your CoolSculpting treatment around a certain event, like a wedding or summer vacation, you'll notice a gradual improvement after your first treatment. Your body will be eliminating the frozen and broken down fat cells over the course of a few months, so you'll have a more natural-looking slim-down. You will both be leaner and more toned, and everyone will probably assume you've started a new diet or workout regime.
The fat cells that die as a result of this procedure are gone forever, but you'll still need to take care of yourselves and maintain your weight after treatment. Fat cells around the areas that have been treated can grow if you gain weight. Make sure to maintain a diet and exercise program to ensure the results of CoolSculpting last for years to come.
It's also important to note that the results will be a more contoured look, but you may not see much of a change on the scale. You're getting rid of unwanted fat, not necessarily pounds of fat on the scale.
CoolSculpting is not a replacement for diet and exercise. It's not a weight-loss method, and should not be used as such. The procedure is simply meant to improve the contours of your body and help you look and feel your best.
Non-Invasive and Safe
Unlike surgical fat reduction procedures, CoolSculpting is completely non-invasive. This means that there are no incisions, no risks from surgery, and it requires no downtime. In fact, immediately after treatment, you'll be able to resume your regular activities!
Areas That Can Be Treated with CoolSculpting
CoolSculpting is a body contouring treatment ideal for both males and females because it's able to target visible fat bulges in a variety of areas of the body, including:
Under the chin
Jawline areas
Thighs
Abdomen and flanks
Bra fat, back fat
Underneath the buttocks
Upper arms
Couples CoolSculpting at CosmetiCare
Couples who CoolSculpt together stay together! If you and your loved one are concerned about stubborn pockets of fat that just won't go away, CoolSculpting could be a great option for you both. Enjoy this couples CoolSculpting journey together and consider what "Dual-Sculpting" could do for you!
Contact us today to schedule a free consultation and learn more about the procedure.
Before & Afters
See before & after photos of actual patients
View Gallery