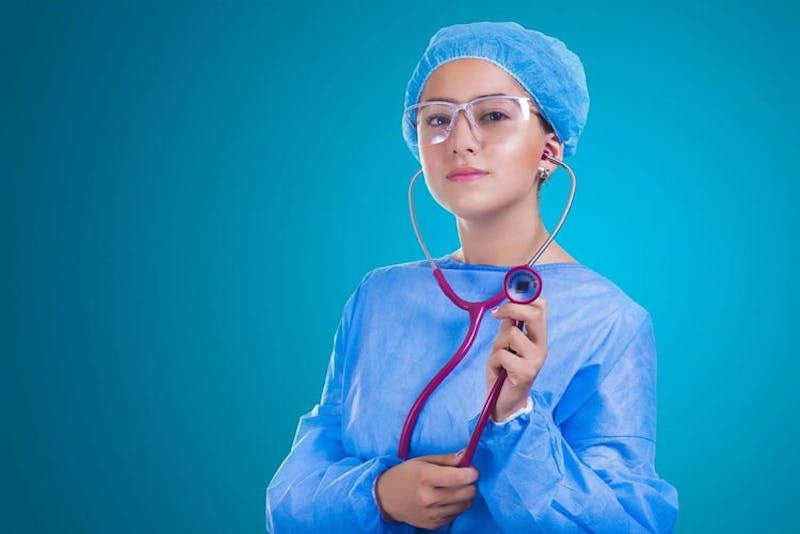 What is Cosmetic Surgery?
Most people use the terms "cosmetic surgery" and "plastic surgery" interchangeably. However, Cosmetic surgery is a type of plastic surgery. It focuses only on enhancing one's appearance.
However, there are certain types of plastic surgeries that aim toward the health end of the spectrum. For example, having cleft palate surgery is plastic surgery, but not entirely a cosmetic surgery.
Another example is reconstructive surgery, which can improve function and give a normal appearance to a part of the body that has been damaged. Cosmetic surgery is only about enhancing one's appearance and boosting self-confidence, not dealing with a health problem.
Read More: 5 Pros and Cons of Plastic Surgery: Two Sides to Every Coin
Types of Cosmetic Procedures
Cosmetic surgery procedures are available for almost every part of the body. Where you go will determine the types of surgery available. Here are a few of the most common.
Breast Surgery
There are a variety of breast surgeries to improve the contours of someone's body. Mammoplasty procedures include:
Breast Augmentation or Enlargement
With breast implants, women can change the appearance of their breasts. Breast implants are also typically used in reconstruction after surgery.
A woman may choose to get a breast augmentation if she feels that her breasts are too small, if one is larger than the other, or her breasts have been altered by pregnancy. Older women also opt for breast implants to improve the appearance of sagging skin.
Breast Reduction
The opposite of opting for implants, breast reduction is often performed to help relieve physical discomfort from having large breasts. It may also reduce the risk of breast cancer in women if they are at high risk.
Breast Lift
Depending on how much breast volume a patient has lost due to weight loss, aging, or other factors, a breast lift will alter the tissue to make the breasts appear lifted. With all breast surgeries, but more commonly this one, a surgeon may also change the size of the areolas.
Male Breast Reduction
A male breast reduction may be done by liposuction or with scar patterns. It most often treats gynecomastia, an enlargement of the mammary tissue in men.
Vulvovaginal Surgery
Labiaplasty, also known as a labia reduction, is a surgical procedure involving the labia majora or labia minora part of the vulva. It can reduce elongated labia, usually as part of vaginoplasty.
Body Contouring Procedures Tummy Tuck
Abdominoplasty reshapes and firms the abdomen, removing excess skin and tightening the muscles.
Liposuction
Liposuction uses a tube to remove excess fat. As mentioned before, it can also be used to perform a male breast reduction.
Lower Body Lift
A lower body lift or buttock lift removes excess skin from the hips, buttocks, and thighs to improve and enhance the contours of the lower body through tightening and lifting. Patients may choose to combine these procedures with abdominoplasty if they have lost a significant amount of weight.
Facial Plastic Surgery Procedures Rhinoplasty
Also known as a nose job, rhinoplasty is when the surgeon reshapes the nose to improve the appearance and/or breathing. It may mean reshaping the tip or reducing a hump on the nose.
Facelift
A facelift surgically removes wrinkles and tightens facial skin for a more youthful appearance. Eyelid surgery may be done simultaneously.
Brow Lift
Browplasty, or forehead lifts, remove signs of aging by raising eyebrows and removing forehead wrinkles.
These are just a few of the common cosmetic surgery procedures performed every day by board-certified plastic surgeons.
Plastic Surgery Tips
Make Your Own Choices
At consultations, you will receive advice and opinions from a patient consultant and a board-certified surgeon. While it's always important to listen and understand what you are told, especially involving your safety, you should make your own decisions.
You should never feel like you have to make a decision during your initial consultation. Take the time to consider your options and you may want to talk with friends or family as well to help make the right choice.
Get Educated
Before you make a final decision and decide to schedule your plastic surgery, make sure you have all the information you need. Feel free to spend a few days or weeks considering all of the pros and cons beforehand. Never base your decision to get plastic surgery on a whim.
For patient safety, make sure that the doctor advising you is a plastic surgeon certified by the American Board of Plastic Surgery, American Board of Cosmetic Surgery, or American Society of Plastic Surgeons.
Choose the Right Time
It is usually best to avoid scheduling your procedure near the time of stressful events, like changing jobs, traveling, or having a baby. You will most likely need to spend some time resting at home and in bed, and it's important to remember this.
You may have your initial consultation in January and schedule the procedure for a year down the road. What's best for you is most important, so don't feel pressured to commit to a time in the near future.
Consider Your Reasons
Before having plastic surgery, consider why you want to have it done. If you're trying to impress someone else or hoping to get a promotion, you're not getting plastic surgery for the right reasons and may be disappointed when it doesn't change every aspect of your life. Cosmetic surgery is about boosting your own self-confidence and not about anyone else.
Choosing a Plastic Surgeon
There are a few things you should look for before deciding on a plastic surgeon.
Read More: How to Choose a Cosmetic Surgeon
Choose Board-Certified
Choosing a surgeon who is qualified and accredited by the American Board of Plastic Surgery is key. You need to be able to confirm they have the abilities that they claim to.
During your initial consultation, make sure to ask them if they are certified. Always make sure to check their credentials. Trustworthy plastic surgeons will have no problem showing you the information you need.
Understand Their Experience
It's important to make sure that your plastic surgeon has experience performing the surgery you want. Remember, the most skilled surgeons do come at a price, but settling for a cosmetic surgeon with little experience is not recommended. Always ask your surgeon how many times they've performed the procedure and ask for before and after photos of past patients.
Trust Yourself
Every plastic surgeon is different and has something to bring to the table. When it comes to determining the right plastic surgeon, trust your gut feeling. Plastic surgery is a big decision and it's important to find a team that is committed to helping you achieve your best results.