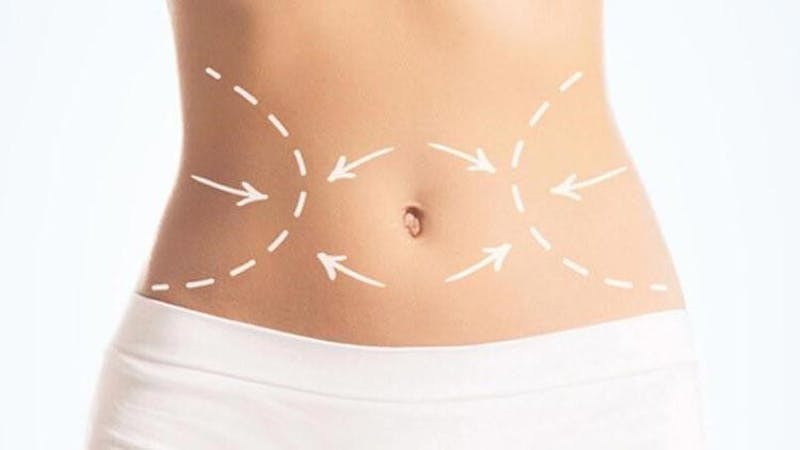 It can be frustrating when you're doing everything right, but you just can't get the body shape that you want. Problem areas are something that almost everyone faces– both men and women. Sometimes traditional diet and exercise just don't work. Luckily, that doesn't mean you have to give up and live with those problem areas.
Introducing: Orange County Liposuction and BodyTite
About Liposuction
Liposuction in Orange County is a surgical procedure that removes fat from multiple areas of the body. It helps to reshape and contour those areas as well. Liposuction is one of the go-to methods for removing stubborn fat from areas that don't respond to diet and exercise.
Common areas that respond well to liposuction are:
AbdomenHips ThighsButtocksBack (Upper and Lower)About BodyTite
BodyTite is similar to liposuction. However, it is minimally invasive and also tightens the skin while simultaneously reducing fat. This method uses Radio-Frequency Assisted Liposuction (RFAL) technology to melt and remove fat through a small incision.
BodyTite has its advantages because liposuction procedures cannot tighten loose skin. BodyTite, however, can tighten skin, reduce cellulite, and allow for a smoother skin appearance. In fact, BodyTite can tighten skin up to 40%.
Common areas treated by BodyTite are:
AbdomenHipsButtocksUpper ArmThighsKneesBack
Benefits of Combining Liposuction and BodyTite
Did you know? Because BodyTite in Orange County requires small incisions and fat-melting with a tiny probe, it is sometimes combined with liposuction. You can combine both procedures in one to drastically improve body contour and boost your self-esteem. Check out these benefits.
Reduces Fat and Tightens Skin
Some patients may need maximum fat removal and skin tightening without the need for an additional procedure.
Both procedures reduce fat. However, liposuction alone does not tighten the skin. Liposuction is great for targeting certain areas, reducing fat and sculpting, but it can't tighten skin. After liposuction, patients must have good skin contraction or consider additional surgery to get rid of the excess, sagging skin.
When liposuction is combined with BodyTite, you will have reduced fat and tightened skin. By delivering RF energy during liposuction, the deep skin layers are heated, which causes them to contract and build new collagen. New collagen will lead to better skin elasticity and tighten the skin around the targeted areas.
Both tumescent liposuction and BodyTite require local anesthesia and only need small skin punctures. When you combine the two procedures, you may get similar results to that of open surgery, such as a tummy tuck or arm lift. However, please remember that the liposuction and BodyTite combination is not an alternative to a tummy tuck. Discuss which option is best for you with your plastic surgeon.
Shorter Recovery Period
Tummy tucks generally require a recovery time of 6-8 weeks, while liposuction requires about two weeks of recovery time. BodyTite alone requires just a few days of recovery time.
By combining the two procedures, you can expect a total recovery time of just two weeks. However, recovery times do vary from patient to patient. It's important to discuss your cosmetic surgery with your board-certified plastic surgeon during your initial consultation.
Read More: What to Expect Post Liposuction
Less Scarring
After you have liposuction, you may require additional surgery to remove excess sagging skin. This surgery can leave linear scars. While scars do fade over time, patients typically agree that the fewer scars, the better.
Both BodyTite and liposuction only require a small incision. For this reason, it results in fewer scars than liposuction plus the additional surgery to remove excess skin.
Who is an Ideal Candidate for Liposuction and BodyTite?
If you are an ideal candidate for liposuction, you will typically be a good candidate for BodyTite. There are patients that are not ideal candidates for traditional liposuction alone because they don't have the optimal skin elasticity. However, those patients can be a candidate for liposuction and BodyTite combined.
If you're worried about sagging skin, ask your plastic surgeon if the combination liposuction surgery is right for you during your initial consultation.
While BodyTite can dramatically tighten skin, it is not meant to eliminate loose or hanging skin and is not a substitute for body lifting procedures.
The combination procedure might be right for you if:
You have stubborn pockets of fat on your bodyYou want a procedure that requires less downtime than othersYou want the best of both worlds when it comes to getting rid of stubborn fat and tightening skin You are at a stable weightYou are in good overall health
Liposuction and BodyTite Combination at CosmetiCare
Our board-certified plastic surgeons are here to help you discover the best body contouring solutions for you. During your initial consultation, it is important that you discuss with us your goals and what you are hoping for. We will make sure that you understand everything there is to know about particular procedures and determine which is right for you.
We will ask you about your medical history so that we can better understand how your body will react to plastic surgery and how it will heal. Make sure that you express any concerns and ask us any questions that you have. We can provide you with all of the answers you need before going into surgery.
BodyTite can also be performed without liposuction for those who don't need maximum fat elimination. For more information, discuss BodyTite with your plastic surgeon in Orange County.
Get the best of both worlds: eliminating fat from problem areas and firming the area to decrease the risk of skin laxity and cellulite. Think liposuction combined with BodyTite is right for you? Schedule your consultation to talk to one of our skilled and experienced plastic surgeons today.