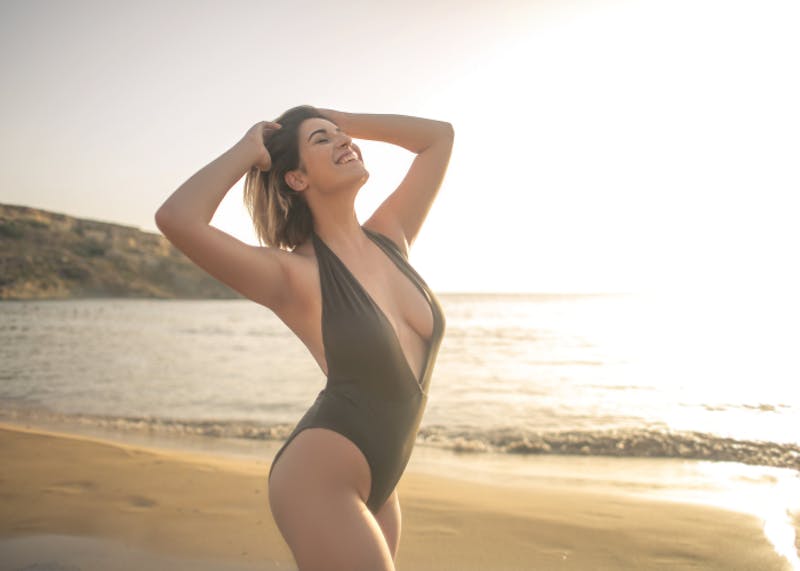 Home » Articles » When to Expect Results From a Breast Procedure
When to Expect Results From a Breast Procedure
by Courtney Clements | Apr 14, 2022 | Articles, Breast Augmentation, Dr. West
At CosmetiCare in Newport Beach, we perform thousands of breast procedures each year. We truly do it all, from breast augmentation or a breast implant exchange to a breast reduction and lift. When deciding on undergoing a surgical procedure, there are multiple factors to consider, with an important one being the right time to book your surgery. Here are some of the main factors to consider when searching for a surgery date:
The ideal time to get a breast procedure
When undergoing any surgical procedure, it's essential to plan in advance. If you have any future plans like a wedding or vacation, you want to plan your surgery either months before or after these events have occurred to allow for the most ideal aesthetic results to be realized.
We recommend undergoing a breast procedure towards the beginning of the year so that your body has time to heal before the busy summer months to come. Having a surgical procedure during the "cooler" months of the year also allows you to cover up more while you heal. Recovery and optimal results from surgery take time, and you need to give your body ample opportunity to rest and recover.
When ideal results are achieved
Each breast procedure at CosmetiCare in Orange County has a different timeline for optimal results.
After your breast augmentation procedure, your breast implants may appear higher but they will begin to naturally "fluff and drop" as the muscles relax and your skin acclimates to your new breast size. Your implants will start dropping to a new, more natural position between six and twelve weeks. After week twelve, your implants will be close to 80% settled. Around the six month mark, you will be completely healed and will see 100% of your results!
The results from a breast implant exchange are very similar to an initial breast augmentation unless you add on another procedure such as a breast lift. Your breasts will show complete results for an implant exchange alone around month six.
After your mastopexy, or "breast lift" procedure, you will immediately notice results, and swelling and bruising will be apparent. 90% of your results will be evident at the six-month mark, and full results will be seen around month twelve.
The results from a breast reduction are seen immediately, but full results can be seen around six weeks. Swelling will remain throughout most of the healing process but will continue to subside with time.
How you would look with a new pair
We offer a photo simulation tool called "New Look Now" to virtually "try on" your surgical results before committing. Seeing your results will allow you to see what you could look like with a variety of different breast implant styles, profiles, and sizes.
This tool is not just for breast procedures. You can try on the results of any procedure or treatment ranging from surgical to the non-invasive options our MedSpa offers.
To try on your new procedure, check out New Look Now to see what you could look like with a new pair. If you are ready to start your journey to confidence, schedule your consultation with one of our board-certified plastic surgeons.