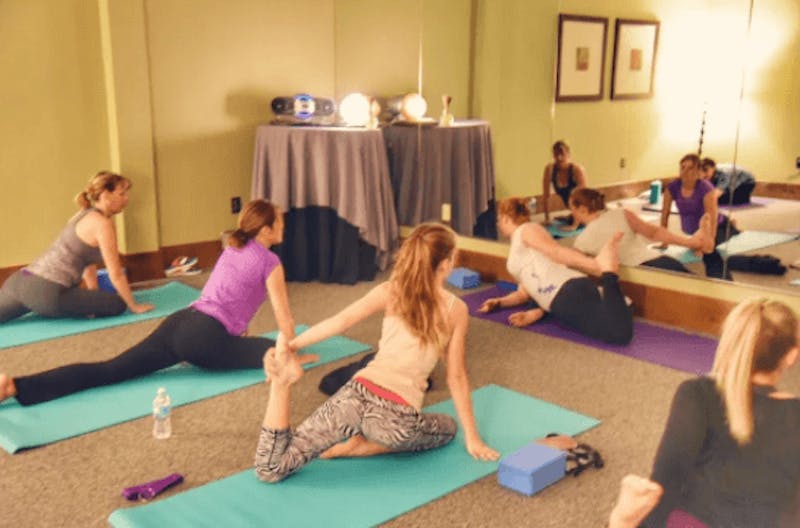 When can you Exercise After a Breast Surgery?
by Shelby Barone
When preparing for my breast lift, I knew that I wanted to lose weight before the surgery. In order to slim down for before the procedure, I had been working hard with a nutritionist on my diet and exercise habits. Going into the surgery, I was worried about how long it would take before I could resume exercise. With help from the doctors at CosmetiCare and a lot of patience, I was soon able to begin exercising again. Here is how the process went.
When preparing for my breast lift surgery (mastopexy), I knew that I wanted to lose weight before the surgery. I worked with a nutritionist and exercised to help lose 20 of the 40 pounds that I have needed to lose. Since I had been working so hard to get fit, I was worried about how long it would be until I could resume exercising following my surgery. During my pre-op appointment with Dr. Niccole, he told me that it would be a couple of weeks after my surgery until I could start exercising again, and that we would discuss it in my post-op appointments. Every woman is different, and it really just depends on how fast I would heal. The one thing that he was very clear about is that in the beginning, I was to do nothing. No laundry, no dishes – just stay in bed, and rest.
Recovering From My Breast Lift
I took it very easy for the first month of my surgery. It was about three or four weeks when the doctor released me to start doing some cardio, but I didn't quite feel like I had the energy to start exercising yet, so he told me to listen to my body and take it slowly. It ended up taking me about two months until I was ready to jump back into my exercise routine, which is longer than most woman. The reason it took me so long wasn't that I physically couldn't, but because I was so worried that the running or jumping would make my breast sag again. I love what Dr. Niccole has done to my breasts that I want them to stay this perfect forever.
Getting Back into Exercise
Dr. Niccole reassured me that if I wear a very supportive bra, my breasts won't start to sag from exercising. The nurse also gave me the great advice of purchasing a bra at Victoria's Secret that has both an underwire and sports bra built in one – it was the best advice ever. When I exercise wearing that bra, my breasts stay nice and tight in my bra. When I did begin exercising, I took it slow and eased into my workout. I started with walking and then increased my cardio. I did end up gaining a little bit of weight back following my surgery, but with a healthy diet and a daily workout plan, I am slowly watching the weight disappear. If you are thinking about having a breast surgery, the doctors at
cosmetic care newport beach ca reviews take the time to care for every patient's individual needs. They are there to help answer questions and ensure that you are comfortable through the entire process. Please call CosmetiCare for reducing breasts consultation for appoinment. by calling (949) 386-2773.