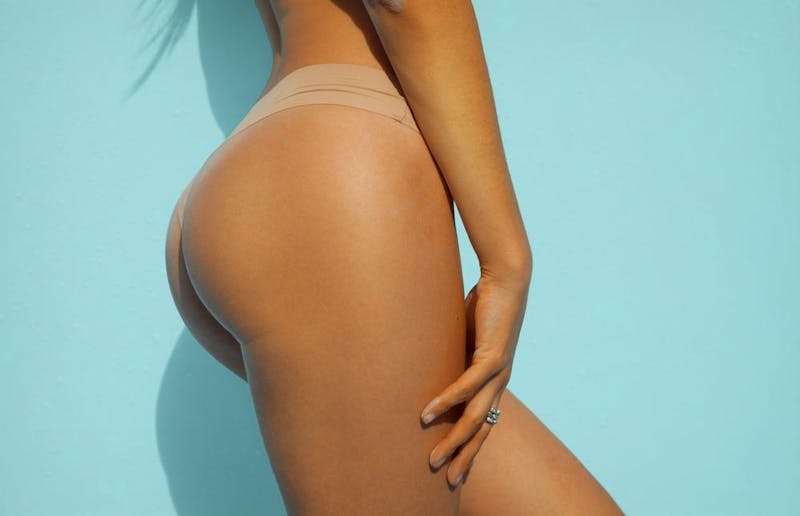 Thigh Liposuction Vs. Thigh Lift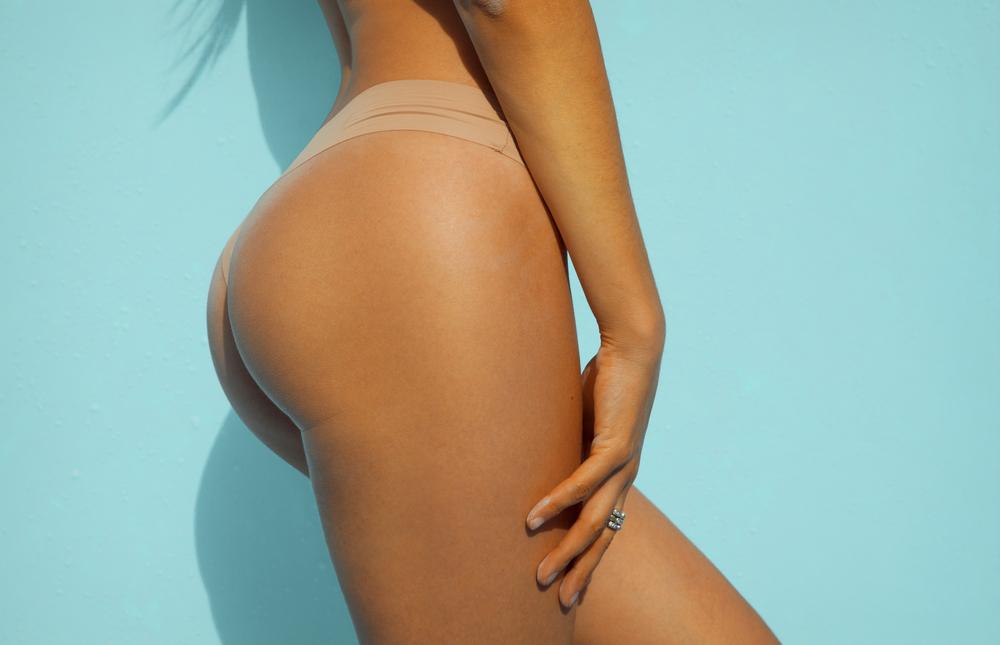 A healthy diet can only do so much for stubborn fat, especially in the buttocks and thigh area. In reality, the size of your thighs is often determined by genetics and is nearly impossible to change. Fortunately, there are many options to help you achieve your goals.
Liposuction is a popular option for a large number of our patients. Liposuction is a powerful procedure that permanently removes excess fat deposits. It is important to choose an experienced, board-certified surgeon for this procedure. If you struggle with "saddlebags", thick tights or a combination of the two, liposuction might be the answer for you. Liposuction is a fantastic option because it can reshape the body and banish fat from returning to the treated area.
Thigh lifts are a great option if you suffer from skin laxity or sagging skin. Although liposuction is successful for many of our patients, it is not always the answer for patients who are unhappy with the look of their thighs. It is not uncommon to see excess skin on the thighs after significant weight loss. After you've worked hard to lose weight, you want to enjoy your healthy shape. If you happen to be one of the many people struggling with the appearance of your legs, you may be an ideal candidate for a thigh lift plastic surgery procedure.
A thigh lift procedure can tighten sagging or wrinkled skin to create smoother, more youthful-looking thighs. At CosmetiCare, our thigh lift experts understand that achieving the look you want can help you live the life you want. Learn more when you request a consultation with one of our surgeons.
It's very common for patients to require liposuction prior to receiving a thigh lift. This is because many patients have excess fat in the areas of the thighs that need lifting. There is usually two to three months downtime needed between liposuction and the subsequent thigh lift. The thigh lift works in conjunction with liposuction by removing excess skin and any underlying excess tissue and fat. While this combined treatment plan is more invasive than solo liposuction, it provides a much more appreciable outcome.
Butt Lift Vs. Thigh Lift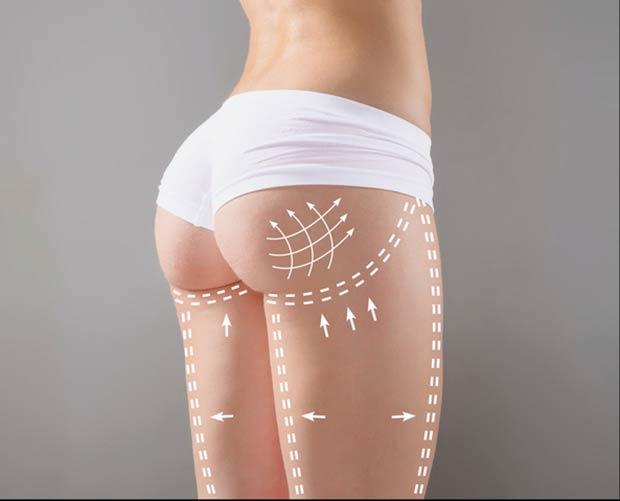 While some of our patients seek enhancement for a fuller look in their buttocks, others simply want a lift. Undergoing a butt lift procedure is a good option for patients wishing to tighten and improve the appearance of excess skin and underlying tissues that have become flabby. Sagging skin is a common result of aging, genetics, and losing weight. To perform this procedure, your surgeon will make an incision across the top of the upper buttocks area, extending to the sides of the back. The size and length of the incisions will depend on how much excess skin is being removed. Once the incisions are made, the skin can be removed and the remaining skin and tissue are lifted to complete your smoother, tighter backside.
Similar to a butt lift, a thigh lift can be very useful for patients who are struggling with excess skin on the inner or outer thigh area. Under general anesthesia, this procedure will take about two hours to perform. The surgeon will make an incision in the groin area beneath the bikini line and then the skin will be removed. Finally, the tissue below the incision area is loosened and after the skin is pulled up and tightened, the incision is closed with sutures. Our patients are always very pleased with the youthful results that this procedure provides.
Brazilian Butt Lift (Buttocks Augmentation)
The Brazilian Butt Lift (BBL) is a type of butt augmentation procedure which results in youthful, prominent, perky buttocks and a more sensual body profile. The BBL procedure addresses a wide variety of issues:
Flat or sagging buttocks
Asymmetrical buttocks
Disproportionate or misshapen buttocks following weight loss
The BBL is extremely popular and is arguably the most desired surgical body contour procedure available. This type of buttocks augmentation works by using fat transfer instead of surgical implants. Many patients choose this method because it offers a more natural alternative to synthetic buttocks implants.
The procedure typically takes place in three steps. First, your surgeon will harvest fat from other areas of the body, usually the back, abdomen, hips, or thighs. Next, those fat cells are purified. Finally, your surgeon injects only the best tissue into the buttocks at various depths for a healthy, natural look and feel. Our patients find that the BBL procedure creates a more desirable hip-to-waist ratio. The final result is a rounder, fuller behind.
Contact Us
CosmetiCare offers world-class care that cannot be rivaled by competition. Unlike other surgery centers, our surgeons use a comprehensive approach to ensure that our clients are being treated for their overall health. Give us a call or click here to schedule a consultation now!