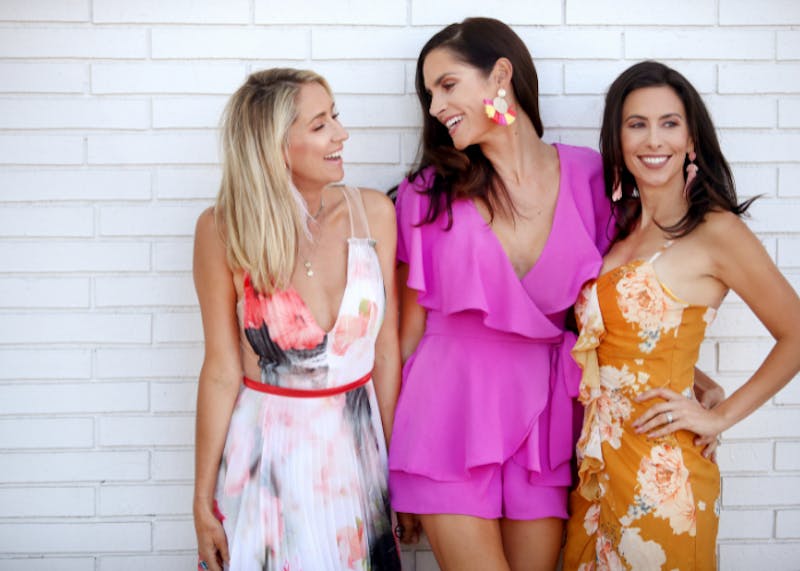 Home » Articles » What You Need to Know About a Breast Procedure
What You Need to Know About a Breast Procedure
by Courtney Clements | Apr 4, 2022 | Articles, Breast Augmentation
At CosmetiCare in Orange County, breast procedures are what we live and breathe, so you know you are in the best hands when choosing one of our board-certified plastic surgeons. If you have been considering undergoing surgery but aren't sure where to start or what procedure you may need, we've got you covered.
Breast Augmentation
Breast augmentation at CosmetiCare in Newport Beach is our #1 surgical procedure, with over 700 breast patient transformations performed each year. During consultations, the top reason for considering a breast augmentation we hear patients discuss is "I wish I had larger breasts."
During a breast augmentation procedure, one of our Board-Certified plastic surgeons will place breast implants under the muscle to increase your natural breast size. Whether you have been born naturally with smaller breasts or have lost volume over time due to age, weight loss, pregnancy, or breastfeeding, a breast augmentation procedure can help restore your confidence and feel comfortable in your skin.
At your initial consultation for a breast augmentation, one of our Board-Certified plastic surgeons will go over all you need to know and help you decide which implant type, size, and profile are best for your body and your personal goals.
Check out this blog to learn more about a breast augmentation journey at CosmetiCare.
Breast Implant Exchange
A breast implant exchange or "breast revision" procedure at CosmetiCare can address various concerns for those who have had a prior breast augmentation procedure.
Corrective techniques customized to your own aesthetic goals are used to restore the results you once had or give you a new look. In some cases, women are typically unhappy with their surgical outcome in terms of sizing. Other women would like to trade out their older model of saline implants for the new "gummy-bear" model of implants, which provides a more natural look and feel.
The American Society of Plastic Surgery also recommends that you begin considering a breast implant exchange around the ten-year mark of having breast implants. Exchanging your implants is for your general safety and ensures that your breast implants are still intact and aren't experiencing a rupture or a capsular contracture.
If you are considering a breast implant exchange and are unsure of which implant style you would like to go with, learn more here.
Breast Lift "Mastopexy"
A breast lift, also known as a "mastopexy," is a surgical procedure designed to correct sagging, drooping breasts by removing excess skin and repositioning the nipple for a "perkier" appearance.
At CosmetiCare in Newport Beach, we offer four different breast lift techniques dependent on the severity of your breast concerns. These techniques include a full lift, donut lift, crescent lift, or a breast lift with a breast augmentation.
Many women opt to combine a breast augmentation procedure with a breast lift so that a breast implant will provide them with more upper fullness.
If you are considering a breast lift and aren't sure if you would need an augmentation, read this blog to understand the benefits of combining these two procedures.
Breast Reduction
A breast reduction at CosmetiCare is a very popular surgical procedure that aims to decrease volume and weight, which can alleviate the discomfort that large, natural breasts can cause. Another benefit to this procedure is that it essentially balances your body's profile by removing excess breast skin, fat, and tissue.
Some women are left with no upper volume when removing the excess skin that "droops" down. Because of this, many patients combine a breast reduction with a breast augmentation so that they still have fullness, it will just be positioned higher up.
Women who deal with the irritation of large breasts have back and neck pain, trouble sleeping, bra strap indentation, and more. If you find yourself dealing with one or more of these issues, this procedure could be for you.
While supplies last, receive 50% off your breast implants when you schedule your surgical procedure. To better understand your personal goals and how one of our Board-Certified plastic surgeons can help you get started on your journey to confidence, schedule your consultation today.
Save 50% on breast implants* by mentioning this blog!