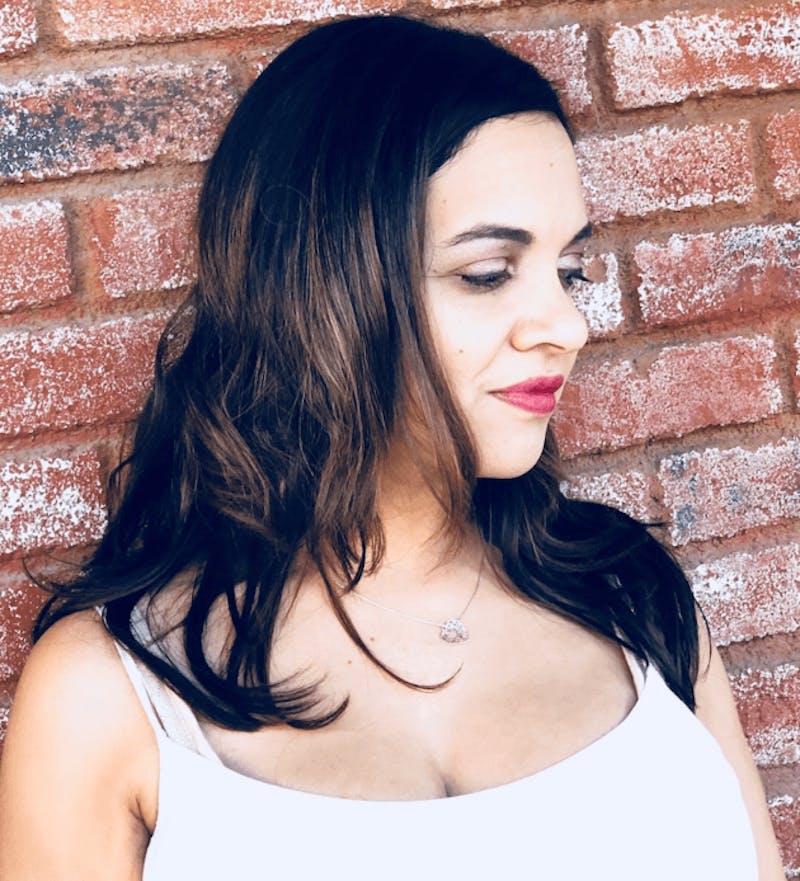 Nearly 2 weeks post-op and I am seeing the light at the end of the tunnel. And that light is my brand new body, firm, slim, and more toned than I could ever achieve with diet and exercise.
What You Need To Know About Recovering From a Tummy Tuck
Vulnerability is not my strength. For someone who lives much of her life in the public eye, I feared the potential judgment of my decision to have a tummy tuck almost as much as I feared the procedure itself. Thankfully, the outpouring of support has been overwhelming. Women from all walks of life have messaged me privately or publicly asking about my procedure. Some are curious about cost…others want to know the specifics of recovering from a tummy tuck, one of the most popular procedures among women. While the details are still fresh in my mind, I thought I would share what you need to know about tummy tuck recovery.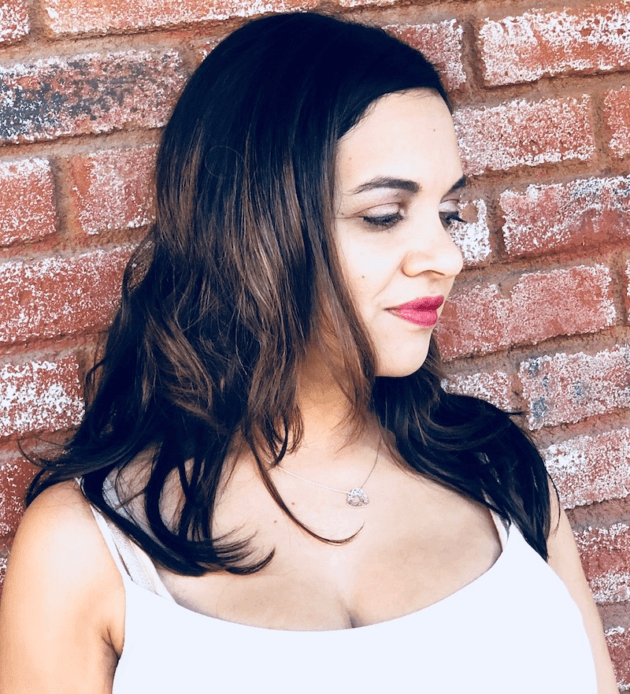 This post is part of a sponsored campaign with CosmetiCare.
Before I begin, I want to disclose that I have a relationship with CosmetiCare. However, I will detail everything that I found useful without bias. While I am a nurse, cosmetic surgery is not my specialty, so you should address any questions you have with your physician, as this information is not meant to replace that. You should always follow what your physician tells you to do. This post will be very comprehensive and graphic, in order to provide the most accurate picture of what is involved with a tummy tuck. This is what you often won't find when you Google "tummy tuck." I want to be that friend that gives it to you straight, no holds barred.
Lastly, I strongly believe that this is a procedure you should do for you…not for anyone else. I am grateful that my body was able to carry and birth two beautiful, healthy babies. And yet, I was frustrated that no matter what I did, it would never look the way it did pre-pregnancy. This was a very personal decision for me and I did it for myself…to feel more confident about my body…to feel more comfortable in my own skin.
After I researched all of my treatment options, understood the costs involved with having a tummy tuck, selected the most skilled surgeon to perform the procedure, and completed my pre-op appointment, my surgery day finally arrived. And admittedly, I was a bundle of nerves. This is completely normal! After all, this is a surgical procedure performed under general anesthesia and not something to be taken lightly. Now nearly 2 weeks post-op and I am seeing the light at the end of the tunnel. And that light is my brand new body, firm, slim, and more toned than I could ever achieve with diet and exercise.
Curious if a Tummy Tuck is right for you? Request a Free Virtual Consultation and speak to a board-certified plastic surgeon!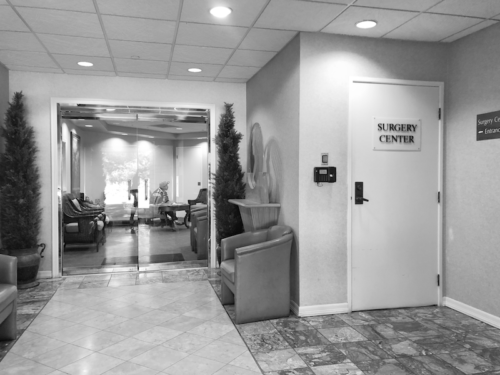 The Day Before
Ideally, the day before should be used to make last minute arrangements for child care and self-care, and to complete errands like grocery shopping, picking up prescriptions, wound care supplies, etc. I also used this time to ensure my house was clean and that my sleeping arrangements downstairs were prepared. Anyone having cosmetic surgery with general anesthesia will be required to refrain from eating or drinking at a certain time, the night before surgery. This is really dependent upon the time of the procedure in the morning and is typically about 12 hours. The schedule is set the day before, and the surgery center will call to let you know what time you should arrive. Here is a brief checklist of things you can do to prepare for your tummy tuck surgery the day before.
Ensure all grocery shopping is complete (I'll share more about what foods I found to be palatable below) Pick up all prescriptions. This includes pain medications, antibiotics, muscle relaxers, and anti-nausea medication. In some instances, the doctor may ask that medication be taken the day before the surgery, but you should always check with your physician first. Have wound-care supplies on-hand. I picked up 2×2 and 4×4 gauze pads, tape, gloves, and an antibiotic ointment. Make sleeping arrangements. My bedroom is upstairs, so I camped out on the couch. I suggest having several pillows (at least 6), blankets, etc. You may also benefit from having a small pillow that can be used to splint your incision when you sit up, walk, cough, etc. Arrange a work station. Realistically, you may not feel up to sitting on a computer, but I found it nice to have it close by to check emails. I also recommend having a tray to place snacks, bottled water, chargers, and medications so that they are within reach. Invest in a tarp. If you plan to have liposuction with your tummy tuck (and this is a very common practice), you will want to have a tarp to protect your bed and your car from any drainage. Shave. I know this seems trivial, but you literally won't be able to shave your legs for days after the surgery. You might also consider getting a manicure/pedicure, waxing your eyebrows, and getting your hair done as you will not be able to do these things for several days (or longer) after a tummy tuck.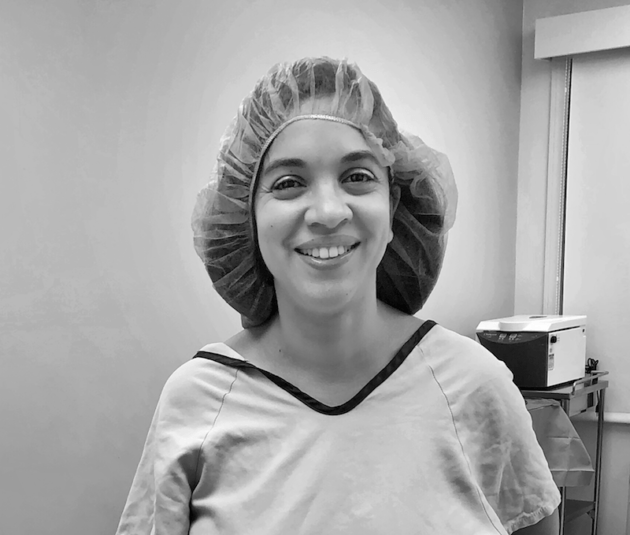 Surgery Day:
What things should you know before a tummy tuck surgery?
Breathe. You can do this! This is what my closest friends and family told me and this is what I would tell anyone undergoing abdominoplasty. Surround yourself with those who are positive and supportive, and your recovery will be manageable.
On the morning of my surgery, I was instructed to shower with a bar of antibacterial soap and to avoid the use of other soaps, lotions, oils, etc. If you wear contact lenses, you will be instructed to leave them out and wear glasses. All jewelry should also be removed and stored at home. Remember not to eat or drink anything prior to your procedure. And be sure you have someone lined up to drive you home from the procedure and care for you for a minimum of 24 hours.
Once I checked into the surgery center, I was brought back to begin prepping for the procedure. I changed into a surgical gown and donned the sexy hat and foot covers (I've got the photos to prove it!). The nurse started my IV and I took an anti-nausea medication, which was a lifesaver because it prevented me from getting sick after the procedure. I recommend leaving most of your personal belongings with your caregiver, however, you will be provided with a bag to place your clothing, shoes, etc. I also brought my phone in to keep my mind occupied (and to snap a few super-flattering pre-procedure photos!).
Dr. Von Maur came in to talk to me about the procedure and began marking the areas that would be addressed during the surgery. I have to admit that his sense of humor and personality helped ease my nerves. The anesthesiologist also stopped in to talk to me and provided additional reassurance. I recommend using this time with your surgeon and the anesthesiologist to ask any last minute questions or express any concerns.
After walking into the operating room and getting situated on the table, the last thing I remember the nurse saying was that she was going to give me something to relax me. I must have fallen asleep because the next thing I remember was waking up in the recovery room after my surgery.
While I don't remember much from the time I woke up until I arrived home, I do remember that despite feeling nauseous, the discomfort was initially minimal. It is imperative that someone accompany you to the surgical procedure as you will not be able to drive and you will need a lot of assistance transferring from the bed to a wheelchair, from a wheelchair to the car, and from the car to your home. I was also bandaged and placed in an abdominal binder which provided the necessary support. Do not remove any bandages, drains, or binders until you see your doctor.
Here are some of my best tips for navigating surgery day:
Do not eat or drink anything before your surgery as directed by your physician. This is to minimize the chance of vomiting. Secure a driver and a caregiver (who may be the same person). You will need someone to drive you home and someone to watch/care for you for the first 24 hours (and in my opinion, several days afterwards) Bring all of your prescribed medications with you to the surgery, but wait until further instructions to take them. Leave valuables at home. But bring something to stay distracted such as a book, a magazine, or your smart phone. Dress comfortably. This is not the time to sport skinny jeans and heals. I recommend loose pants, a buttoned shirt, or a maxi dress (you could even purchase a Zip-Up Robe) Ask questions. If something concerns you, talk about it. Call your doctor immediately if you have any questions or concerns following the procedure.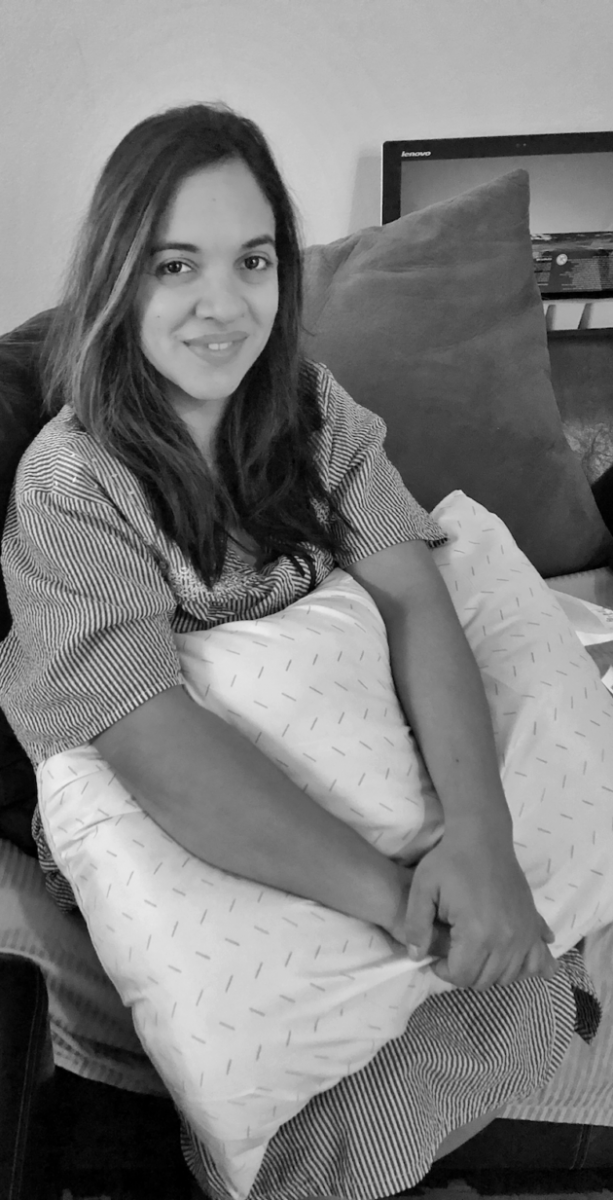 Immediately after surgery
Tummy Tuck Recovery
I'm not going to lie. I casually mentioned to a friend before my surgery that I had two c-sections, so a tummy tuck should be a walk in the park. Negative. The procedure is more involved than a c-section which means the recovery is also more involved. The surgeon makes an incision from hip to hip, repairs underlying abdominal muscles, removes and then repositions the belly button, pulls the skin down, removes the excess skin, and closes the incision. I also had liposuction in my abdomen to ensure my stomach was flat. All of that cutting and pulling and suctioning resulted in swelling, bruising, and discomfort, which can be managed with pain medication.
After the surgery, I was bandaged and placed in an abdominal binder. I had 3 drainage tubes (aka Jackson-Pratt drain) and a pain pump that administered lidocaine locally for 3 days post-op. These drainage tubes collect into a bulb that must be drained regularly, at least every 4 hours. The person who accompanies you to the procedure will be taught how to empty them and how to care for them (make certain he/she is not squeamish). During this time, you will also be on antibiotics to prevent infection.
The drainage tubes are typically left in place about 1 week, when the drainage is below a certain amount. I had one drainage tube removed 3 days after the surgery, a second drainage tube removed one week after the surgery, and the last drainage tube removed on post-op day 8. While this was not the most uncomfortable part of having a tummy tuck, it was probably the most bothersome. I worried about accidentally pulling them out, how much drainage was in them, etc. This was where being a nurse was definitely not helpful because I would have rather not known as much as I did. But, like the entire procedure, I got through it and so will you.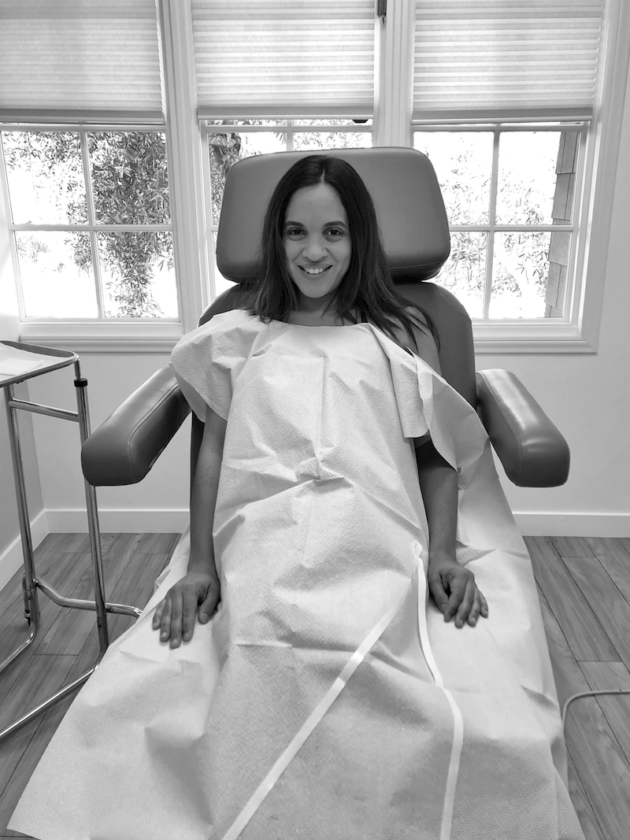 Pain Management After a Tummy Tuck
There have only been a handful of times in my life where I have passed out. Two of those incidences involved narcotics. Most doctors love the fact that I have low blood pressure. Not necessarily the case when you take medications that inherently lower your blood pressure. So while I started with a narcotic pain medication the day of surgery, my body simply could not handle it. Twenty-four hours after abdominoplasty and liposuction, I was taking Tylenol around-the-clock for pain…and that was it. I don't say this as a badge of honor and this is not the time to be stoic. I say this to encourage you that the pain is manageable. Eventually, I did add in 1/4 of a dose of Valium to help with muscle relaxation and that was very helpful at bedtime. Here are my best pain management tips post tummy tuck:
Take pain medication around-the-clock for the first few days (including nighttime). It may be helpful to set an alarm. Take pain medication with food. I kept crackers at my "bedside" to take medications with. Notify your doctor if your pain medications are causing adverse effects or if you do not feel your pain is being managed sufficiently. Use a pillow to splint your incision for moving, coughing, laughing, etc. Write down medication dates/times in a notebook. I certainly could not keep track of what I took when, and my sleep-deprived mother could not either. Label all medications clearly. My friend Mary took a black Sharpie and labeled the tops of each bottle so it was clear which medication was for pain management.
What to Eat After a Tummy Tuck
It is post-op day 8, and I still do not have a full appetite. But in order for your body to heal, it needs essential nutrients you can only get from food. Soft, bland foods are ideal in the immediate post-operative period. I found clear broth to be the easiest thing to tolerate since I suffered from some nausea after the surgery. As a pescetarian, I still found that I could get all of my nutrition from fish and plant-based foods. Here is a quick list of foods that you might find easily digestible in the first week post tummy tuck: • Broth/soup • Bananas • Yogurt • Pudding/Jello • Applesauce • Popsicles • Eggs • Cream of Wheat/Oatmeal • Crackers
I also recommend having a supply of electrolyte water and Pedialyte on-hand to stay hydrated. Caffeine-free tea, juice, and Vitamin water can also be consumed as tolerated.
If you suffer from nausea after the procedure, take prescribed meds as directed. Be sure to take your medications with food and drink Pedialyte to prevent dehydration.
As you begin to feel well enough to eat, take a stool softener. The combination of anesthesia, pain medications, immobility, and manipulating everything in your abdomen means your bowels may come to a standstill. But eventually, what goes in, must come out. So be proactive and take that stool softener so you do not add in any additional discomfort.
One of the best things my friends and family did for me was to set up a meal train. There was absolutely no cooking done for at least the first week. Additionally, you can order meals delivered through a variety of services including the following: • UberEats • DoorDash • Postmates • GrubHub • Caviar
How to Sleep After a Tummy Tuck
Immediately after the procedure, I slept off and on for the first 24 hours. Once the anesthesia had worn off, I quickly realized that sleeping on my back, in a semi-flexed position was uncomfortable. Each surgeon varies on how long one should sleep in this flexed position, but I'll tell you what I found helpful.
First, have a lot of pillows. The more pillows the better. I was not accustomed to sleeping on my back, so propping up pillows really helped alleviate the back pain I started to experience. I also used a neck pillow to help with neck pain. The recommended sleeping position is as follows: 2 pillows under the head, one pillow on each side under the arms, 1-2 pillows under the knees to relieve back pain/pressure. I primarily followed this and then added pillows where I needed to for comfort.
Alternatively, you can pay to rent a hospitable bed for a few days. The price and type of bed vary, however, know that this is an option.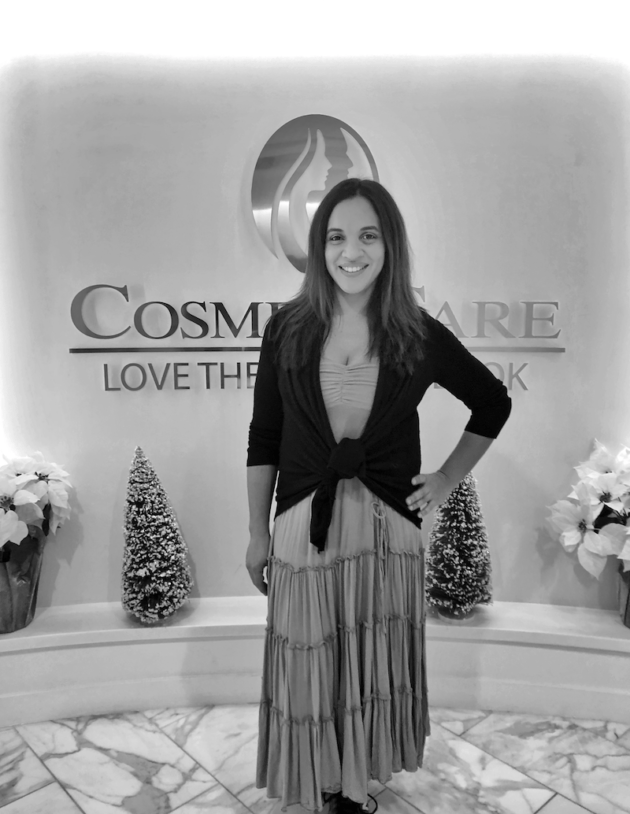 1 Week After Tummy Tuck
What To Wear After a Tummy Tuck
I know…you're probably wondering why there is an entire section dedicated to fashion. But I will tell you that what you wear matters, particularly in the first few days after surgery. You want clothing that is lightweight and easy to get into (and out of). I highly recommend a zip-up robe, and while you may laugh looking at it, you will thank me later. Large underwear that do not rest on your incision are the most comfortable (this is not the time for the Victoria Secret thong). Plus, you may in fact get some drainage on these undergarments, so wear something you are ok with tossing after you have recovered.
The nurse at CosmetiCare recommended that I wear dresses, as pants can rest on and irritate the incision area. You will be required to wear an abdominal binder (provided on the day of surgery) for at least 1-2 weeks post op. Once cleared by your physician, you can then wear tight Spanx for the remaining 2-4 weeks after surgery.
When cleared by my physician to shower, I kept all of my dressings on, then removed and replaced them afterwards. This was helpful because the water helped make it easier to remove the tape. Remember to allow incision areas to dry completely before replacing bandages.
How to Deal With Post-Anesthesia Cough
I vaguely remember a casual conversation with my friend Mary about the post-anesthesia cough she had after her tummy tuck. And then I forgot about it because I was overwhelmed with information. I'm here to tell you that the post-anesthesia cough is no joke. But with a little preparation, you can get through it (just like every other aspect of this procedure). A combination of factors related to anesthesia can result in mucus build up, resulting in post-anesthesia cough. The cough can last several days, as was the case with me. Here are a few tips to help manage the cough.
Make a concerted effort to take deep breaths regularly, particularly in the first few days post surgery. Use a pillow to splint your incision before coughing. Consider using a medication like Mucinex to thin the mucus (be sure to ask your doctor). This makes it easier to clear the mucus from the throat and lungs. Have cough drops on hand. Drink plenty of water.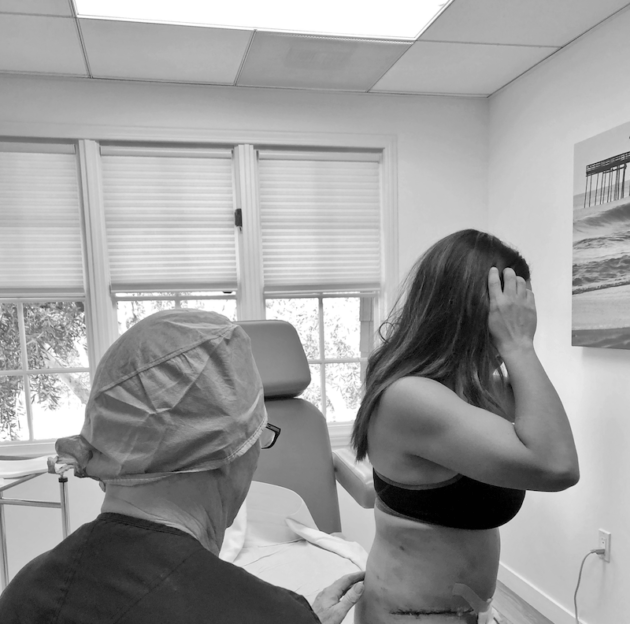 Tummy Tuck Risks and Complications
As with any surgery, there is some risk involved. Choosing a skilled surgeon and undergoing the procedure in an accredited facility will help minimize these risks. Additionally, I recommend seeing your primary care physician before undergoing surgery to ensure that you are medically cleared for the procedure. Risks/complications can include (and are not limited to) bleeding, infection, blood clots, poor wound healing, fluid accumulation, and risk related to anesthesia. I highly recommend having a discussion with your surgeon to determine any potential risks prior to the procedure. In addition to taking antibiotics to prevent infection, I was placed on a daily baby aspirin to prevent blood clots.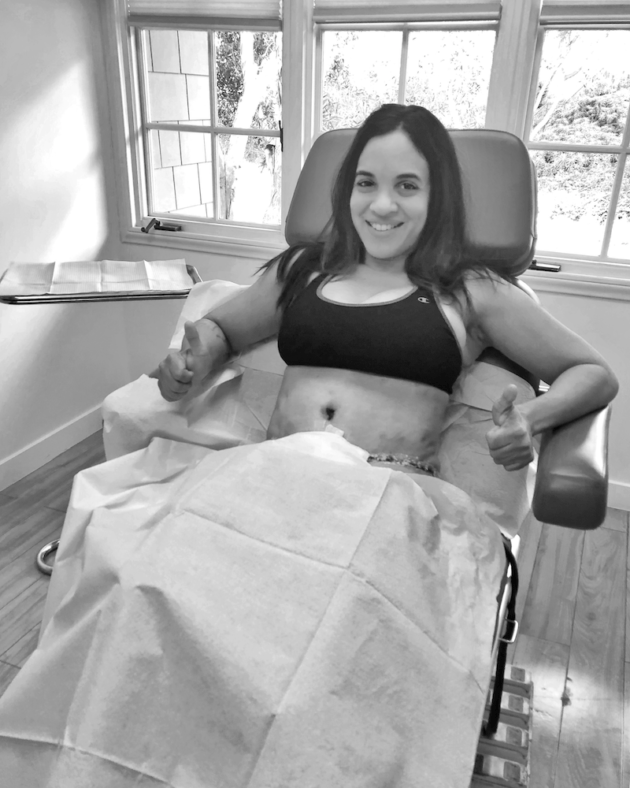 24 hours after tummy tuck.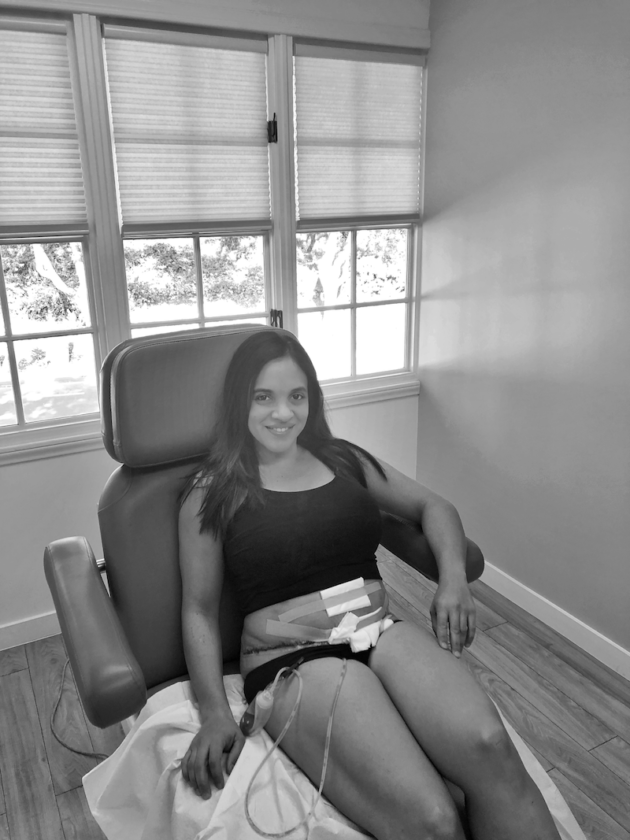 Post-Op Appointments
As a healthcare provider, I cannot tell you how invaluable it was to be seen by Dr. Von Maur and his team of professionals at CosmetiCare in the days following my procedure. I was seen one day post-op, 3 days post-op, 7 days post-op, and 8 days post-op. It was very reassuring to have the team look at my drains and incision site to ensure that there were no signs of infection or other complications. I asked a lot of questions at these visits (and I'm certain I asked them more than once) and the staff was patient as they answered every single one of them. These visits are scheduled as needed and will really depend on how your body is healing. At a minimum, anyone undergoing abdominoplasty with liposuction will be seen 24 hours after surgery and then again at 1 week, 2 weeks, 3 months, and 12 months post-op.
Important Tips:
Whether you've had your consultation and scheduled your tummy tuck procedure or are doing your necessary research to make an educated decision about whether a tummy tuck is right for you, here are a few tips:
Make sure your surgeon is board-certified
Choose a board certified plastic surgeon who has years of experience performing tummy tucks. This will help ensure that everything is done right and that you have a knowledgeable support system when you need it.
Don't worry about stretch marks
A tummy tuck removes excess fat and skin, helping to remove some of your stretch marks. Whether you're getting this procedure as part of a mommy makeover or you're just looking to improve your body contour, don't worry about those little marks on your skin because some of them will be completely gone after surgery.
Voice all of your concerns at the initial consultation
The consultation with your surgeon will let you know whether or not you are an ideal candidate for cosmetic surgery. Depending on your lifestyle and current weight, you may or may not be the ideal candidate for the procedure at that moment. If that's the case, your surgeon will give you advice on how you can become the ideal patient so that you can come back for a tummy tuck in the future.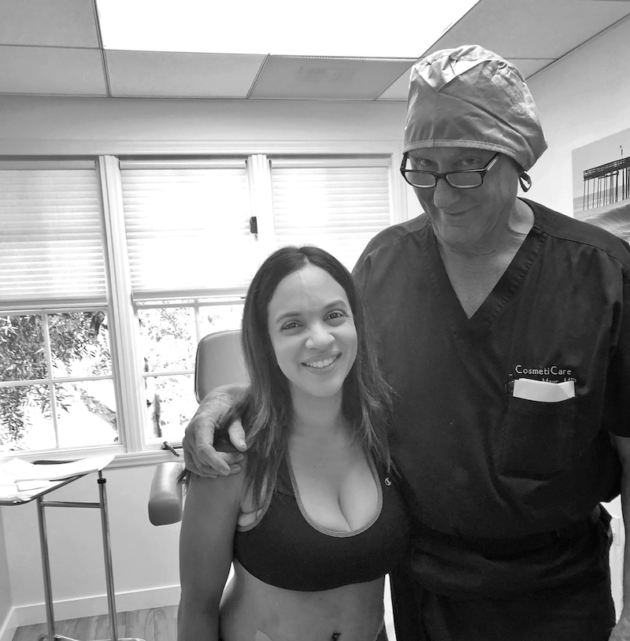 Exclusive CosmetiCare Offer
Have you considered a tummy tuck? Contact CosmetiCare for a free consultation. You can also "try on" any procedure from the comfort of your home with their online simulation tool, which is part of the consultation process!
COSMETICARE & SOUTH COAST OUTPATIENT SURGERY CENTER 1101 Bayside Drive, Suite 100 Newport Beach CA 92625. 949.386.2773