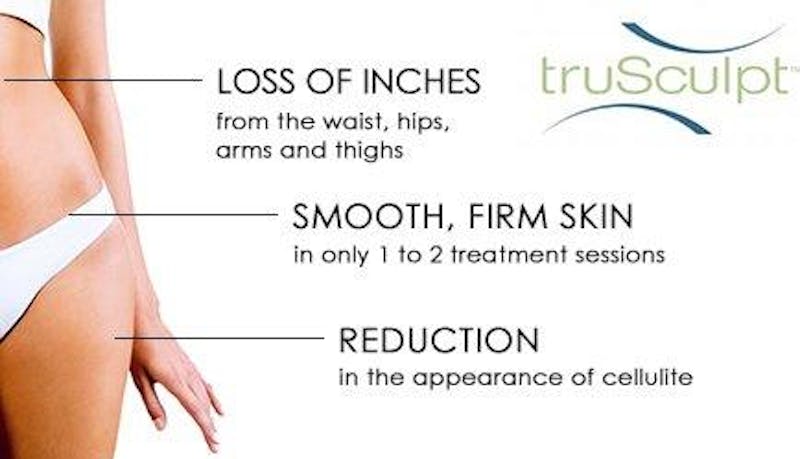 Cellulite Removal is a Notoriously Tricky Undertaking, Here Are Your Best Options
What is Cellulite?
As you grow older and your physiology changes, your body begins to deal with subcutaneous fat cells in interesting and often unfortunate ways. One of these ways is a type of herniation that occurs within connective tissues underneath the skin. Essentially, the deeper layers of fat within your skin begin to shift and expand into areas of connective tissue. This results in a type of bubbling, dimpling, and stretching that is noticeable on the outer layers of the skin. Most commonly found in areas near the legs and buttocks, this "cottage cheese" like effect is what we refer to as cellulite. As you can probably guess, cellulite removal is tricky, but not impossible.
(Image via healthlifemedia.com) What Causes Cellulite?
The vast majority of women experience at least minor amounts of cellulite on their body at some point throughout their lives. As we mentioned above, visible cellulite occurs from a herniation of fat cells underneath the skin. This herniation is the result of several possible causes, ranging from genetic factors to simple changes in your physiology.
Basically, there isn't much concrete knowledge about the specific causes of cellulite on a per case basis. What is known is that fluctuations in weight, fat buildup, and hormonal shifts can exacerbate the problem. Again, not being able to pinpoint the exact cause of its formation can make cellulite removal a difficult undertaking. Fortunately, modern advancements in cosmetics can help solve this dilemma.
(image via betterlivingwithwholefoods.com)
Top 3 Cellulite Removal Options
These options for cellulite removal range from delicate to powerful. It's important to note that cellulite removal treatments are the most effective when paired with proper dieting and a healthy, active lifestyle. Consulting with a doctor can help determine which cellulite treatments will work for you. Regardless of how powerful a cellulite treatment can be, further cosmetic procedures such as liposuction or skin lifts might be required for optimal results.
Cellulite Removal Cream
Most topical options for cellulite removal focus on smoothing and tightening the skin. These often use a blend of skin firming and moisturizing ingredients like caffeine, collagen, and cream. One of our favorite lotions is the GlyPro by SkinMedica. The GlyPro Daily Firming Lotion includes Glycolic Acid (an Alpha-Hydroxy Acid), caffeine, and olive leaf extract. The Glycolic Acid helps minimize wrinkles and fine lines, while the caffeine tightens the skin and the olive leaf extract provides hydration. This is a great product for those with minimal visible cellulite or those that want to combine a daily, take-home treatment with a heavier duty procedure.
Click here to see more amazing SkinMedica skin products.
truSculpt Non-Surgical Fat Reduction Treatment for Cellulite Removal
truSculpt is a non-invasive, non-surgical procedure that eliminates fat cells from the outside in. It uses a combination of heat and radio frequencies to destroy adipose cells that live underneath the skin. There is absolutely no downtime and after a few weeks the patient's body naturally rids itself of this dead fat.
While the primary intention of truSculpt is to reduce fat, the results can have a positive impact on cellulite removal. As fat cells die, the herniations that cause cellulite are reduced and the skin of the problem area is tightened and smoothed. The truSculpt treatment is therefore a great option for those of you that are hoping to simultaneously remove fat while decreasing cellulite noticeability.
Click here to learn more about non-surgical fat reduction treatments like truSculpt and CoolSculpting.
Laser Cellulite Treatment for Cellulite Removal
Laser cellulite treatment is the most powerful and advanced option for cellulite removal. It is minimally invasive, requires no downtime, and can be done in less an hour depending on the treatment site. It works by severing the connective tissue in areas where your fat cells are creating problems. This frees the upper layer of your skin from the tangled web of tissue below it, eliminating the cottage cheese effect. Laser cellulite treatment is commonly done in conjunction with fat reduction procedures or as a part of a more intensive body contouring treatment series.
Click here to learn more about the type of laser cellulite treatment that we offer.
Cellulite removal treatments are not the best option for everyone. It's important to consult with a doctor to determine what the best course of action is for you and your specific body type. You can click on the button below to schedule a consultation with a member of CosmetiCare's fantastic medical staff.
New Look Now Can Show You How!
Want to know how you'll look after a cellulite removal procedure? Visit our partners at New Look Now to get a completely free and remarkably accurate simulation of the results. New Look Now utilizes cosmetic experts to show you how you will look post-procedure through real-time image editing. Simply submit a photo of any area on your body that you'd like to alter and the technicians at New Look Now will deliver a precisely edited version back to you within minutes. Try New Look Now for free today!