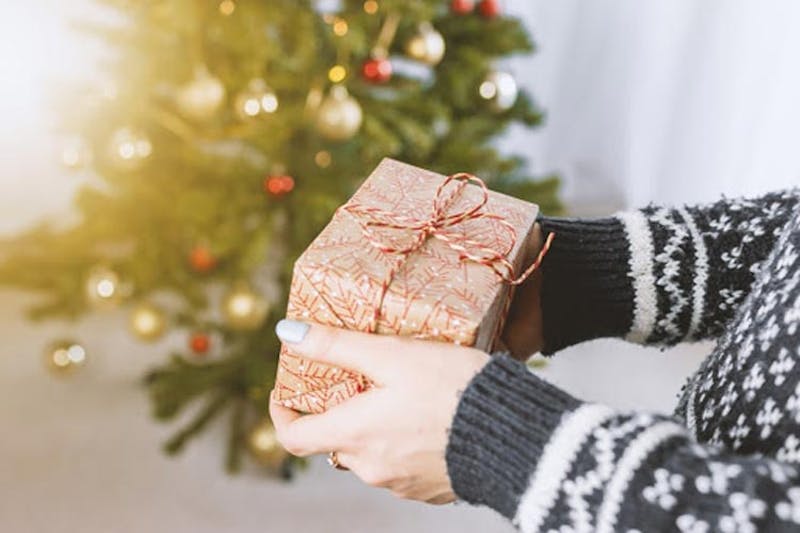 Every year when the holidays roll around, more people consider giving the gift of plastic surgery. It could be a husband treating his wife to a breast augmentation, or a family member paying for a rhinoplasty. If a loved one wants to have a procedure but can't afford it or has prioritized other things above it, cosmetic surgery can be a wonderful gift, whether it's for Christmas, a birthday or anniversary.
Of course, surgery that alters one's appearance is bound to open some nuanced conversations. If you're thinking about giving someone the gift of plastic surgery, check out these tips first.
Tips for Gifting Plastic Surgery
Be Mindful
Some people may view the gift of plastic surgery as an insult if they have never mentioned the procedure. However, if your loved one has mentioned how badly they want a tummy tuck, liposuction, facelift, or breast implants, then this would be a great gift. However, if they've never mentioned it, gifting plastic surgery may come off as offensive. For this reason, it's important that you remain mindful of the receiver's feelings.
We suggest waiting for your loved one to bring up their desire for change themselves. If they express discontent about their appearance, lightly broach the topic of plastic surgery and gauge how open they are to getting it. If they respond positively, then it could be a great gift idea!
However, avoid dictating to your loved one what they "should" change about themselves. Plastic surgery is supposed to make a person feel like a better version of themselves. They shouldn't be pressured to have it because of somebody else's opinion on their face or body.
Support Them on Their Consultation
Before any plastic surgery procedure can happen, the person you've gifted plastic surgery to will need to have a consultation. As soon as you're confident it's what the other person wants, you can promise them the gift of the procedure.
Here's an idea: because it's more fun to let your loved one open a present, you can create a holiday card that they can unwrap, and surprise them with your generous gift that way! At CosmetiCare, we offer gift cards as well which can be used toward Plastic Surgery or MedSpa treatments. Another idea: consider giving a gift card for a MedSpa treatment, such as a facial, so your loved one can experience CosmetiCare and then schedule their plastic surgery consultation while visiting our office.
Don't Arrange Plastic Surgery for Them
Never schedule dates for consultation or surgery for another person. Surprises may become inconveniences when your loved one is unable to take time off from work or rearrange daily activities for a date you chose without their consent.
Always make sure to discuss any procedure related appointments with the person you're gifting the surgery to so that they're able to line up their affairs accordingly.
Do Your Due Diligence
Make sure that you conduct thorough research on board-certified plastic surgeons. It's recommended that you take a look at their website and any online testimonials from past patients. Take a look at the pages dedicated to the specific surgery your loved one wants so that together, you can decide who would be the best surgeon to achieve his or her goals.
Don't Choose the Surgeon Yourself
Your loved one should have the final say in the plastic surgeon that will be performing the procedure. The surgeon you might think is best may not be the right match for the receiver's needs. Cosmetic surgery is personal, and the patient should be able to pick their own surgeon no matter what.
Pre-Paying for Regular Treatments
Everyone loves having something to unwrap during the holidays. If your loved one happens to get a certain type of treatment regularly, you can prepay and obtain a gift card for them to open. For example, if your spouse gets Botox, Laser Hair Removal or CoolSculpting done regularly, you can prepay for their next treatment.
When is it Appropriate to Gift Plastic Surgery?
As highlighted earlier, it's important that you be mindful of the other person's feelings. The most appropriate time to give your loved one the gift of plastic surgery is if they are already wanting to have a procedure done.
Once someone has expressed their want for plastic surgery, it's a great time to let them know that you'd like to purchase the procedure for them as a gift.
When Is It Not Appropriate to Gift Cosmetic Surgery Procedures?
Plastic surgery can be a sensitive gift choice, because it deals with a person's appearance. How a person feels about their body has a significant effect on their self-esteem. Bringing up plastic surgery should be an avenue towards feeling better about one's body and should not foster any feelings of inadequacy or insecurity.
Here are some situations where plastic surgery may not be an appropriate gift idea:
It's a Total Surprise
We don't recommend surprising someone else with plastic surgery. If the person feels satisfied with their body and was never considering plastic surgery, it could be offensive. Explore your loved one's view on plastic surgery first before you put the suggestion on the table.
The Gift is Really for You
If you're considering this gift because there's something you'd like to change about your loved one, it's not appropriate to give them the gift of plastic surgery. If they're not considering plastic surgery and the gift is a reflection of what you want – it's best to think of a different gift idea – and re-examine your priorities.
Plastic surgery should be a decision a person makes for themselves. It should never be done because another person is dictating how their body should look without their consent.
How to Ask for Plastic Surgery As a Gift
On the flip side, if you're the one who wants plastic surgery as a gift and aren't sure how to ask, let us help you. At CosmetiCare in Newport Beach, we've seen creative and not so creative ways that patients ask for plastic surgery. Trust us, we know how to do it right!
To start, it's important to ensure that plastic surgery is the right choice for you by consulting with a plastic surgeon before you request the gift. This will help reassure that you understand the procedure, and that your goals for the procedure are realistic and attainable.
Having a clear picture of the procedure that's right for you and understanding how much it will likely cost will make it easier for you to pitch the idea as well.
Have you ever gifted or have been gifted plastic surgery? Let us know how it went!