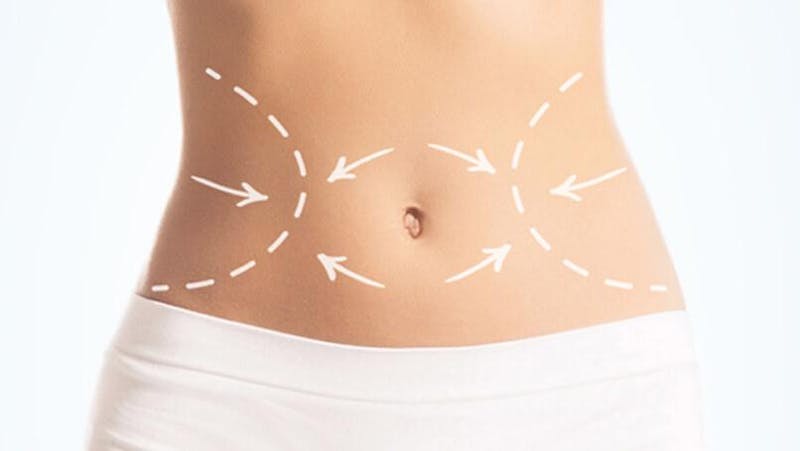 5 Things To Expect After Liposuction Surgery
Liposuction is a cosmetic procedure that removes fat from an area of the body. Some Orange County liposuction procedures are performed in conjunction with other surgeries such as a breast lift, tummy tuck, or Brazillian Butt Lift. Beyond understanding what liposuction is, there are also five things you should expect after your procedure.
How does liposuction work?
Liposuction is a fantastic procedure for removing excess fat from a localized area of the body. Once a part of the body has been treated, it will appear slimmer and more contoured.
It is important to know that liposuction is not a substitute for losing weight via a healthy diet and active exercise. A healthy diet and active exercise should take place first, before considering liposuction for stubborn areas of fat.
There are several different methods of liposuction:
Tumescent: This is a very popular technique. A thin, hollow tube is inserted into an area of the body through a series of incisions. As the tube moves, it loosens and removes excess fat through suction. To ease in fat removal, a mixture of saline, lidocaine, and epinephrine is used to help dissolve fat while reducing blood loss and pain.
Ultrasound-assisted: Ultrasound waves are used through your skin to rupture your fat's cell walls. These waves liquefy the fat making it easier to remove.
Laser-assisted: Lasers are used to melt fat via bursts of energy.
Am I a good candidate for liposuction?
The perfect candidates for liposuction are those in good overall health. Doctors don't recommend the procedure if you have:
Issues with blood flow
Heart disease
Diabetes
A weak immune system
Does liposuction come with risks?
Like any surgical procedure, liposuction does have some risk involved. To reduce risk, make sure you only consult with a qualified professional, such as board-certified cosmetic surgeons in Orange County.
While most of the significant risks are only present in limited circumstances, it is essential that you have a candid conversation with your surgeon about your health and any concerns.
See: Before and After Liposuction (In Photos)
What should I expect after the procedure?
Liposuction typically takes place at either your doctor's office or at an Orange County plastic surgery center. You want to be confident that the facility you use is accredited, clean, and has a history of safety and positive results. Your doctor may mark the areas of your body being treated and "before" photos should be taken.
Here is what you should expect after liposuction:
1. You may experience discomfort
The amount of discomfort felt varies from person to person and is related to the size and location being treated. The feeling won't be so bad that you can't do other things, but you can expect to feel the effects of the procedure for a few days.
2. You may not see the results immediately
While some liposuction results may be immediately noticed, your final results may not fully appear for several months. There is a significant amount of swelling that occurs after liposuction. The majority of swelling will improve after four to six weeks. Your doctor will most likely prescribe compression garments to help minimize swelling and control some of the pain.
It is often difficult to predict the exact amount of fat that will be removed. Sometimes the desired look is achieved before maxing out fat removal. If bleeding occurs, the procedure may have to stop. Every patient and treatment location is different.
3. There may be minor scars
While the incisions used to remove unwanted fat are small, they may leave scars. The number and size of incisions depend on where you are being treated. The most experienced surgeons do their best to hide incisions in natural skin creases to reduce the scar's visibility.
4. There might be loose skin
Liposuction removes fat; it does not treat excess skin. Imagine removing some of the air from a balloon; the amount of balloon doesn't change, but the size does. Loose skin is especially a risk for patients with thin or sun-damaged skin. You may seek additional procedures, like a tummy tuck or arm lift, to treat saggy skin. New technology, including FaceTite and BodyTite offers a fantastic solution for tightening skin.
5. Focus on diet and exercise
While you need some time to recover from liposuction fully, you shouldn't give up on a healthy diet or regular exercise. Liposuction removes fat cells forever, but the remaining cells can still grow.
Be sure to consult with your doctor about the activity you are able to resume following surgery, A few days after your procedure, you may be able to begin with simple walks. Within a few weeks, you may be able to start on a low-intensity workout regime and then build from there. At the same time, focus on eating a well-balanced diet and drinking plenty of water.
Based on your experience, what advice would you give to a liposuction patient? Leave your comments below.