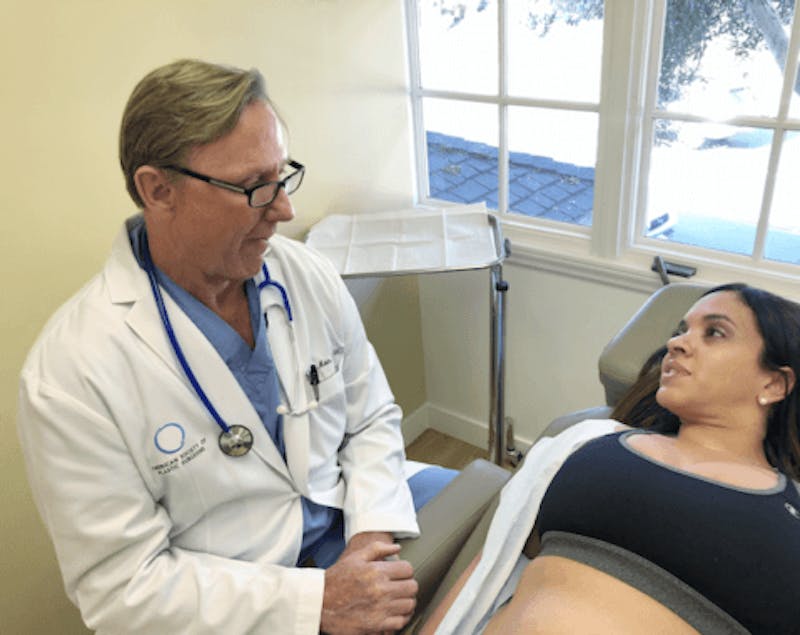 A personalized tummy tuck can improve your abdominal shape. The stomach can be one of the most frustrating parts of the body. Even with a strict diet and great exercise program, midsection fat is often stubborn.
If you are considering a tummy tuck in Orange County or specifically in Newport Beach, California, there are some things you need to know.
What is a tummy tuck?
Before we get into the nitty-gritty of tummy tucks, it's best to understand what a tummy tuck is. This procedure helps to tighten and reshape the abdominal area; it creates a flatter and firmer midsection. Your clothes will fit better, your confidence will rise, and you'll feel more comfortable in your own skin.
The procedure involves tightening abdominal muscles while eliminating excess, sagging skin. Tummy tucks are popular among both men and women, especially for those that have undergone dramatic changes from weight loss or pregnancy.
https://www.youtube.com/watch?v=jKEnV26R_Ug
Why get a tummy tuck?
The decision to undergo any cosmetic procedure comes down to personal reasons. A tummy tuck might be right for you if:
Even after diet and exercise helped you lose weight, your abdomen still protrudes and lacks tone.
Your abdominal muscles and skin are stretched and sagging following pregnancy.
You've lost a good deal of weight, but have had leftover skin hanging around your stomach.
Even though you've always been in good shape, your belly doesn't cooperate and continues to stick out.
What should I expect after a tummy tuck?
Most tummy tucks are outpatient procedures, which means you can go home after a few hours. There are some surgeons or situations where you'll be asked to stay overnight at the hospital to help with recovery. Generally, recovery for procedures in the abdomen takes a little longer than other parts of the body.
Pregnancies or future weight gain after a tummy tuck cosmetic surgery can affect your results. If you are planning to have children, it might be best to delay the procedure until your family is complete. It is also essential to stick to a healthy diet and exercise program to avoid gaining weight that can reverse the impact of your procedure.
Read more: Tummy Tuck FAQs
Things To Consider
As with any surgical procedure, it is vital that you fully understand the ups and downs involved. A tummy tuck can certainly help most people. There are, however, several things to consider that might alter your decision on if and when to do it.
1. Be prepared for the downtime
Because a tummy tuck deals with abdominal muscles, recovery time will usually be longer than other parts of the body. Expect to be sore for the first week or so. While you'll be spending your early few days at home resting, you will be encouraged to get up and walk around the house; this promotes healthy circulation.
In most cases, you can return to work after two to four weeks, depending on your job. If you have a more desk-oriented job, expect to return a little sooner than if you do something more physically demanding. During the first two weeks of recovery, make sure to take care of yourself. You may feel tempted to do housework, return to work, or get back into a routine, but it's best to allow your body the time it needs to properly heal.
During the first week home, pay special attention to yourself. You will likely feel sore or tired. Be aware of your body's needs and arrange help doing regular chores: cooking, laundry, childcare, and so on.
2. Make sure to have some help lined up
Tummy tucks are especially prevalent after giving birth; one primary concern, then, is childcare. It's important to know that there are strict limits on lifting and straining.
If you desire a tummy tuck early in your new baby's life, you'll want to make sure you have help. Even lifting a 25-pound baby too soon after the procedure can impact your results. Straining your abdomen muscles can result in stretching the incision site, leading to bleeding and swelling.
If you wait until your children are older, you should be able to continue many of your parenting duties like driving, cooking, and shopping. You'll still need help carrying groceries, feeding your pets, and doing anything active.
3. Full healing can take up to a year
While the benefits from your tummy tuck will be noticeable in a few weeks, complete healing will take a little longer. Over the first several weeks, there may be redness, bruising, stiffness, and swelling, but this will subdue in time. Residual swelling, however, can linger for six months or so.
While the tummy tuck procedure is one of the most effective procedures performed, it will leave a scar. An experienced plastic surgeon will place the incision in a strategic location, usually low enough to be covered by clothing, underwear, and swimsuit bottoms. The scar, while somewhat prominent at first, should fade over time.
4. Keep track of nutrition
Tummy tucks are fantastic ways to reshape your figure, but they are not a replacement for weight loss. In an ideal world, you want to be at your perfect weight, within ten to fifteen pounds, for six to twelve months before undergoing the procedure.
After the procedure, you still need to pay attention to your diet and exercise plan. Weight fluctuations can stretch abdominal tissue, which can undo the results of your tummy tuck. Talk to your physician about your specific diet and exercise plans to ensure you're doing everything you can to maintain your new figure.
A more confident you
When performed by a qualified, board-certified plastic surgeon, a tummy tuck can be life-changing for the patient. The results will help you enjoy a slimmer, tighter, and more youthful midsection that looks and feels better every day. Before going through the procedure, make sure to plan accordingly. To do this, your best bet is to start by scheduling a consultation with a board certified cosmetic surgeon.
Have you had a tummy tuck? Share your tips for others considering the procedure by commenting below.