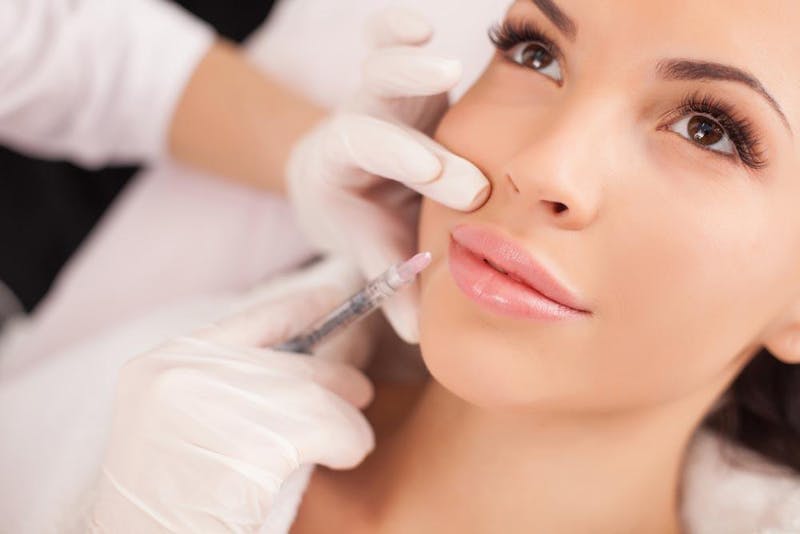 Restylane Silk
What is Restylane Silk?
Restylane provides a line of dermal fillers that are meant to alleviate wrinkles, folds, and lines by rejuvenating and restoring facial skin health as well as adding volume and lift to lips and cheeks. Restylane Silk is a specially formulated member of the Restylane family designed to provide volume and smoothness to the lips. Unlike many derma fillers that are used in an off-label fashion to plump up lips, Restylane Silk is FDA approved for that specific purpose. By adding subtle volume, Restylane Silk is able to decrease the presence of lines and create fuller and more youthful looking lips.
How Does it Work?
Like all other Restylane products, Restylane Silk primarily uses a type of gel with Hyaluronic acid (HA) at its source. HA is a naturally occurring sugar that actively hydrates our skin while delivering nutrients and cushioning support. As we get older, the amount of HA in our skin starts to dwindle. This leads to dehydrated and malnourished skin tissue, which in turn leads to deeper wrinkles, folds, and lines.
Restylane Silk is injected into the individual lines of the lips and the Hyaluronic acid solution immediately begins to provide hydration and volume. The volumizing gel restores the lips and surrounding areas, repairing the effects of lip thinning, shape loss, and vertical lines. The results have been shown to last for about 6 months.
Is it Right for Me?
Are you noticing thinner, less supple, and more wrinkled lips when you look in the mirror? If you're interested in repairing the damage your lips have undergone due to aging, sun damage, and other factors then Restylane Silk is the perfect product for you. The only requirements are that you are at least 21 years of age and in generally good health to prevent any issues during the short healing process.
Restylane Silk isn't only for those who want to restore their lips to former glory. This dermal filler can also be used to simply augment already youthful looking lips. One major reason for doing this would be to simply add desired volume and also to correct any existing issues with your lips-to-eyes relationship. When a vertical line is drawn from the corner of your lips to your eyes, it ideally should hit the middle of your pupil. If this isn't the case, then Restylane Silk could be a very viable solution.
It is fairly normal to see minor swelling and tenderness in the days following your treatment. These minor side effects typically go away within 7 days of the procedure. Your skin's ability to heal properly is mostly dependent on your overall health and lifestyle.
Like most dermal fillers, Restylane Silk is commonly used in conjunction with other similar treatments such as Botox or even a facelift surgery to maximize your results. You should always consult with a licensed professional in order to properly devise a treatment plan that's right for you.
Call 949-386-2773 or request a consultation at our Orange County offices so that you can learn more about Restylane Silk and determine if this dermal filler is right for you.