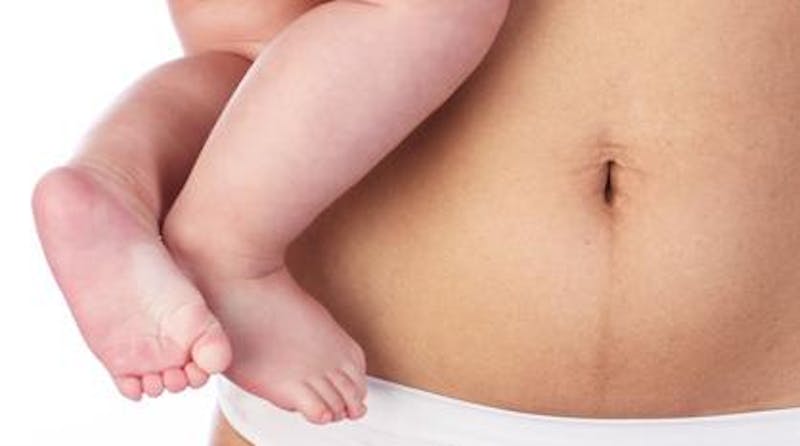 Congratulations on becoming a new mom! This is the most rewarding time of your life. Unfortunately, there are physical demands of pregnancy, childbirth, and breastfeeding that can take a toll on your body. These effects may be difficult to reverse with regular diet and exercise, no matter how great of shape you are in. Mommy Makeover procedures are designed to help mothers get their bodies back after having a child.
What's involved in a Mommy Makeover?
After childbirth, women may notice changes to their body including stretch marks and pockets of fat that didn't exist before pregnancy.
A mommy makeover can involve many different procedures:
Breast Augmentation:
It's common for new mothers to be left with sagging breasts. Augmentations help to perk-up the chest and improve the physical appearance of the breasts.
Breast Lift & Tummy Tuck:
Getting a breast lift and tummy tuck can completely enhance the aesthetics of the body. After pregnancy, you may experience stretch marks and loose skin that can't be improved using other methods. Your breasts may also sag after breastfeeding because they're no longer full. A breast lift and tummy tuck can improve the appearance of your body after childbirth that simple exercise and diet cannot.
Liposuction:
You may start noticing pockets of fat that didn't exist before pregnancy and childbirth. Liposuction can help rid your body of these pockets when diet and exercise don't work.
Vaginal Rejuvenation:
Childbirth can affect the tightness of the vagina by stretching the tissues and separating the muscles. In some cases, women may experience incontinence. Vaginal Rejuvenation procedures such as labiaplasty, CO2RE Intima, or the O-Shot will help tighten those tissues, improve the appearance, and help with urinary incontinence.
How long after giving birth do I have to wait to get a Mommy Makeover?
Typically, most surgeons will make you wait at least six months after childbirth before having plastic surgery. Your body needs time to heal itself. Throughout the pregnancy and childbirth process, your body has gone through immense stress, so it's important to allow your body to heal before getting involved in invasive plastic surgery.
Consultation
When you visit your surgeon for the first time for the consultation, it's best to be honest about your goals so that they can try to help you as best they can. It's important to let them know what aspects of your body you believe are less than desirable. At your consultation, your surgeon will let you know if you are a good candidate for the procedures, and if not, they may recommend other procedures that are more appropriate for you to help you achieve your goals.
Recovery
It typically takes about six to eight weeks to recover from a Mommy Makeover, although recovery time will differ depending on each patient and the procedures performed. For the first couple of weeks, you may feel some discomfort, so it's important to rest so that your body can heal properly.
After Recovery:
After you are fully recovered, you can maintain your new body with a good exercise program and a healthy diet. For long-lasting results, it's important to speak to your surgeon and develop a healthy lifestyle plan so you can continue to look and feel your best for years to come.