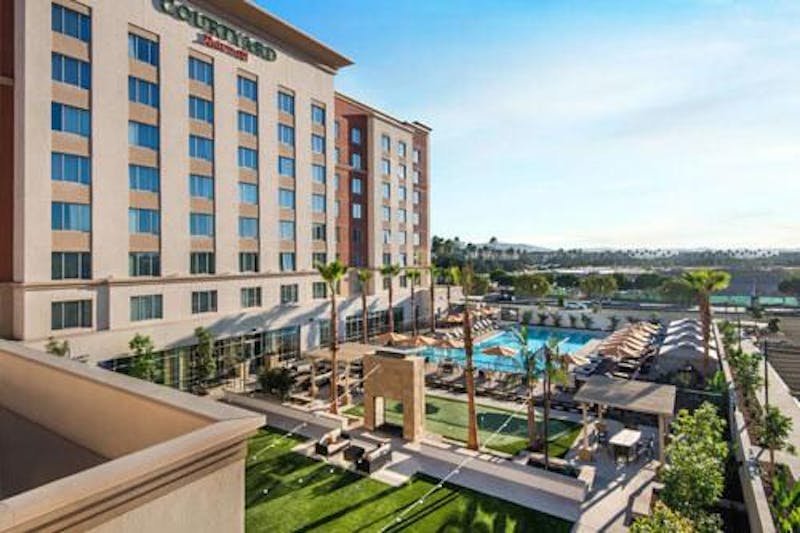 Discover the Beauty of Orange County
The notorious "OC" is one of California's most iconic destinations for a wide variety of reasons. The beautiful beach towns in Orange County are adorned with world-famous theme parks, luxury yachts, incredible shopping and dining, and that's just the beginning of what the area has to offer. The residents and visitors of the OC can all agree – the high quality of life is relaxing and enjoyable.
Whether you prefer to live a more luxurious lifestyle or consider yourself to be laid back, your options for entertainment in the area are endless. Orange County is perfectly situated two hours north of San Diego and sits roughly one hour south of Los Angeles. The gorgeous weather, beautiful scenery, and high-end plastic surgery services offered at CosmetiCare draw a large number of patients from all over the world to our award-winning facility.
Stay At Balboa Bay Club

Our variety of patients travels far and wide to undergo cosmetic and plastic surgeries at CosmetiCare. Recovery times vary for every patient depending on the type of procedure performed, however, we recommend staying at the five star Balboa Bay Club to rest and recover in pure bliss and elegance. The stunning three-story resort sits on the gorgeous Balboa bay making you feel as though you are staying at a private villa on the Mediterranean Sea. Balboa Bay Club has everything you would need to recover quickly and comfortably after undergoing services at CosmetiCare, complete with:
Gourmet Cuisine
Free Wi-Fi
Full-service spa complete with 9 treatment rooms
On-site Bayside Salon
Nearby beaches, parks, and hiking trails
Large newly enhanced and refreshed outdoor pool with cabanas, pod seating and lounge chairs
Orange County is the perfect place to vacation thanks to the gorgeous climate and plethora of tourist attractions. Although many of our patients travel to Orange County for the sole reason of coming to CosmetiCare for services, they often extend their stay to shop, eat, and enjoy everything the OC has to offer. Shop like a local at Fashion Island, enjoy sunset happy hour drinks on a beautiful rooftop terrace, and take a deep breath of the salty ocean breeze. Put your feet up and book the vacation you've been dreaming about.
Superb Services at CosmetiCare

At some point in your life you have probably heard the phrase, "it's about quality, not quantity." At CosmetiCare the health and overall well-being of our patients is the top priority. While there are many other plastic surgery centers in Orange County, we pride ourselves on the specialized, quality attention we give to each patient. Instead of pushing services onto unsuspecting clients, our surgeons only perform procedures that will actually benefit the health and long-term wellness of each individual.
Each of our surgeons has extensive experience and training in both surgical and non-surgical cosmetic procedures. Choosing to undergo
plastic surgery in orange county is an important life decision, and we value our patient's desires. Our doctors and caring staff will treat you like family from the second you walk through our door to your post-operative bliss. It is our mission to make you look and feel your best. We love what we do at CosmetiCare and know you will, too.
Contact Us
CosmetiCare offers world-class care that cannot be rivaled by competition. Unlike other surgery centers, our surgeons employ a comprehensive approach to ensure that our clients are being treated for their overall health. Call 949-386-2773 or click here to schedule a consultation now!