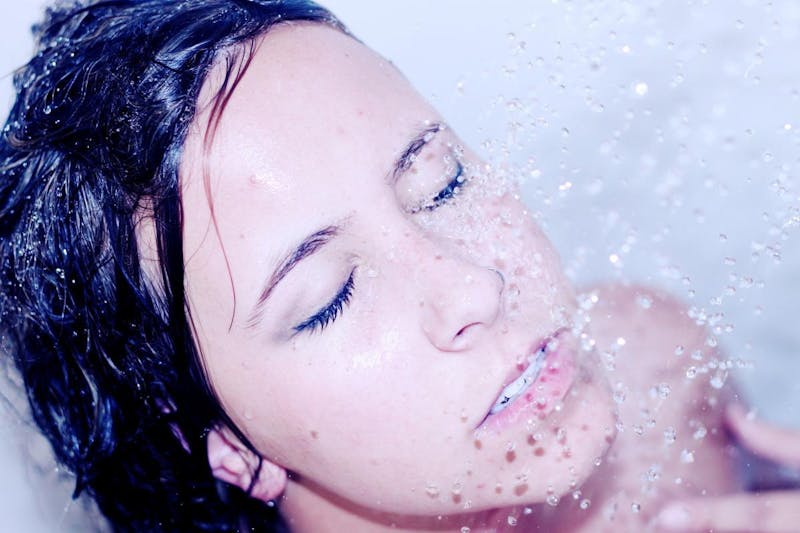 Non-Surgical Facial Rejuvenation: Injections and Lasers as Facial Savers
Facial rejuvenation is an umbrella term for all cosmetic enhancement procedures that revitalize your face by fighting the effects of aging, sun damage, acne, and other congenital issues. The primary goal of facial rejuvenation is to recreate the youthful and vibrant look that your face once had. Of course, facial rejuvenation techniques can also be used to supplement an already youthful face. Surgical procedures like facelifts, brow lifts, eyelid surgery, and rhinoplasty are the most notorious types of facial rejuvenation treatments. However, the latest non-surgical options involving lasers and fillers can have tremendous impacts with little to no recovery time.
Why Undergo Non-Surgical Facial Rejuvenation?
The top reason to get a non-surgical facial rejuvenation treatment is to reverse the general signs of aging. This includes crows feet, frown lines, and other types of skin folds or wrinkles. Other reasons involve saggy or loose skin, dark circles under the eyes, sun spots, acne, blemishes, and discoloration or an uneven tone.
When performed correctly, non-surgical facial rejuvenation treatments will simply leave the patient looking younger and more vibrant. These treatments are meant to be about restoration, not transformation. Surgical options are commonly required when more drastic changes in appearance are desired.
Is Non-Surgical Facial Rejuvenation Right For You?
If you are experiencing issues with your aging facial skin and are otherwise generally healthy, then non-surgical facial rejuvenation could be an easy and affordable option for you. Most of these treatments require no recovery time and are often far less of a financial burden then traditional surgical procedures. They also lend themselves to being repeated fairly easily, offering a viable recurring rejuvenation plan rather than a one-time hefty expenditure.
To be sure, you should always consult with a doctor to determine the appropriate course of treatments for your specific cosmetic needs. You can learn more about preparing for a consultation here.
Different Types of Non-Surgical Facial Rejuvenation
Navigating the realm of facial rejuvenation treatments can be tricky. There are many viable options to choose from, each with their own unique benefits.
Laser Skin Resurfacing
Laser skin resurfacing is one of the more intimidating sounding facial rejuvenation treatments on this list. However, it's actually a fairly easy procedure to undergo. With modern cosmetic technology, aesthetic practitioners are able to use lasers to precisely remove an extra fine layer of skin from the facial region. As the patient heals, their new upper skin layer looks younger, tighter, and more vibrant.
The lasers work by hitting the skin with rapidly pulsing light waves. This effectively removes any unwanted elements caused by aging, sun damage, discoloration, and other common facial skin issues. While laser skin resurfacing can help treat a multitude of these problems, it is most effective when correcting pigmentation and removing wrinkles.
Click here to learn more about laser skin rejuvenation at CosmetiCare.
Botox
The bulk of you are most likely already familiar with Botox. It's one of the most popular non-surgical facial rejuvenation treatments available. The primary purpose of Botox is to treat frown lines and crow's feet. Although, several other auxiliary uses have been discovered since its inception. For the most part, botox injections are simply an amazing way to both treat and prevent facial wrinkles.
Botox works by temporarily halting muscle activity in specific areas that are prone to cause wrinkles. This results in a noticeable reduction of skin folds and lines. It is not a permanent solution, but can dramatically improve the look of your face in the shorter term. It also prevents harsher lines from forming and can be seen as an investment in your future facial health.
Click here to learn more about Botox at CosmetiCare.
Juvederm
Juvederm produces a line of facial rejuvenation fillers augmented to add volume and increase smoothness in specific areas. The entire line utilizes modified versions of hyaluronic acid to help restore naturally occurring nutrient levels in the skin. The results are instantly noticeable and can last up to two years depending on the treatment type.
Juvederm Voluma XC is designed to lift and contour your cheeks to help alleviate the effects of volume loss due to depleted collagen levels. Juvederm XC and Juvederm Vollure XC are both meant to smooth out wrinkles and folds throughout the face, with the former focusing more on parenthesis lines around the nose and mouth. And Juvederm Volbella XC smooths out vertical lip lines while adding volume, creating a plumper and healthier look and feel.
Click here to learn more about Juvederm at CosmetiCare.
Fat Transfer (A Surgical Option)
A fat transfer, or fat grafting, is a type of facial rejuvenation treatment that utilizes your own readily available fat cells to add volume and smoothness to your face. It essentially migrates fat from one problem area to the next, killing two birds within one stone. Fat transfers can improve sunken or tired faces as well as smooth out wrinkles and skin depressions.
During a fat transfer, a doctor will extract fat cells from one area of the body, purify them, and then precisely inject them into a separate problem area. These transfers are often used in conjunction with other dermal fillers to ensure a longer lasting and more supple looking outcome. Unlike the other treatments on this list, fat transfers are considered a surgical procedure and do require general anesthesia.
Click here to learn more about fat transfers at CosmetiCare.
---
Click here to learn more about non-surgical facial rejuvenation at Newport Beach's CosmetiCare Plastic Surgery Center and MedSpa.
Or call (949) 415-5965 to schedule a consultation today!
New Look Now Can Show You How!
Want to know how you'll look after a facial rejuvenation treatment? Visit our partners at New Look Now to get a completely free and remarkably accurate simulation of the results. New Look Now utilizes cosmetic experts to show you how you will look post-procedure through real-time image editing. Simply submit a photo of any area on your body that you'd like to alter and the technicians at New Look Now will deliver a precisely edited version back to you within minutes. Try New Look Now for free today!