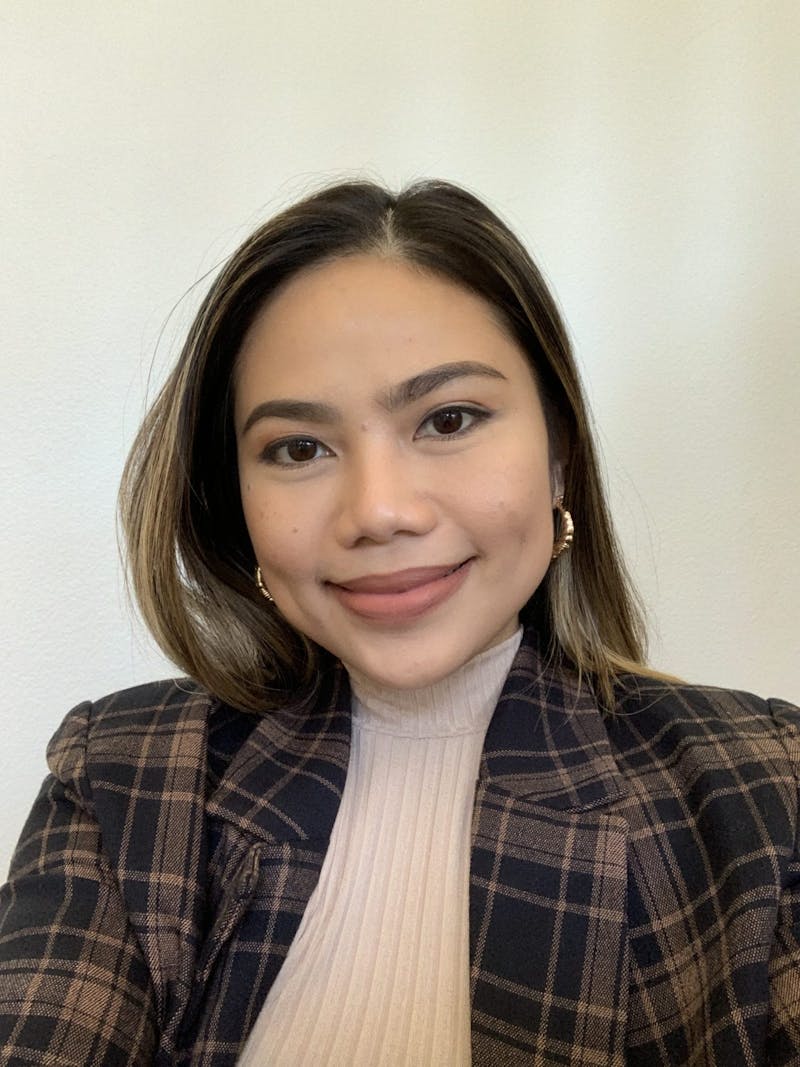 So I'd like to talk to you guys about some facial procedures that I recently had done. I got botox injections and dermal fillers on my face at COSMETICARE Plastic Surgery and Med Spa.
On March 2, 2020, I was invited to do a consultation with the specialist at CosmetiCare, which was great because I wanted to figure out which would be the best treatment for my face. Each of us has our own preferences and I think consultation is a good idea. Checked in and was seen by Allison, Nurse Practitioner. She really made me feel like family, CosmetiCare's team was amazing! Allison checked out my face and asked me what my main concerns were. So I told her it's my fine lines,wrinkles and my eye circles or eye bags!
Immediately, she made a recommendation and a plan for that. The good news: after hearing all about it I thought it was an amazing plan and was totally in agreement! So here we are!
PHOTO SHOWN WITH NUMBING CREAM ON ALISON, Nurse Practitioner
BEFORE
On the day of the treatment, March 5, 2020, I had my botox injection and dermal filler done. Botox for my forehead which has fine lines and wrinkles especially when I try to look up and make facial expressions. While Dermal Filler for both my under eyes, that has deep dark circles and eye bags!
PROCESS
30 minutes prior, she applied numbing cream to where she would insert the needle for the dermal fillers which was under my eyes. Its a pretty sensitive area so numbing cream totally helped.
During the treatment, I didn't feel any pain at all. Allison was so good at communicating exactly what she was doing on my face and what I would expect- WHICH REALLY PUT ME AT EASE AND I WAS SO IMPRESSED. The treatment only lasts for about 10 minutes, it was pretty quick!
Photos during the treatment Top left: Look and see my lines were visible Right bottom; Dermal Filler – didn't hurt, had numbing cream on
AFTER
There were do's and don'ts for this treatment, which was not that big of a deal for me. I still was able to resume my activities of daily living- such as feeding my baby, going for a walk outside, eating and such (mom here). In regards to how my face looked after the treatment, I didn't have any bruises nor marks on my face. I had a little swelling under my eyes which was normal for this kind of treatment but for the botox there was really none at all. Yay! Good news! I was able to see the results of my fillers right away. My under eye circles became smaller (which was the goal of this filler). My goal was not to completely eradicate the circles, but rather just make them smaller- which I'm happy about. Please see photo below – took it right after the treatment.
PHOTO: BEFORE ON THE LEFT ,AFTER ON THE RIGHT
Also FYI- Botox might take up to two weeks to take effect.
I didn't have bruises and I had minimal swelling below my eye but its not obvious.
Also, I wanted to give a shoutout to the team at Cosmeticare for being so extra caring towards me. They told me what they felt I needed, and they are on point in giving pre and post instructions in regards to the treatments you will be getting.
PHOTOS AFTER A WEEK
FIRST PHOTO: trying to fold my forehead and lines are gone!
SECOND PHOTO: lesser circles and looking more fresh
Here are more photos – my skin looks line free and the eye bags are less. I LOVE IT!! I am so happy with the results!
Just to be clear and so you know exactly what botox and fillers are: here are some descriptions.
How does BOTOX Cosmetic work? (Answer was based on my Allison,NP and website)
At CosmetiCare in Orange County, BOTOX Cosmetic is frequently injected into muscles and used to improve the look of the "11s," the moderate-to-severe frown lines between the eyebrows (glabellar lines) and crow's feet, the lines that form around the eyes. It works by blocking nerve impulses to the injected muscles. This reduces muscle activity that causes moderate to severe lines to form.
What are dermal fillers?
Dermal fillers are small injections of gel, typically made up of hyaluronic acid, that fill in wrinkles and add volume to soft tissue. You can have dermal fillers in different parts of your face: around the eye, cheeks, mouth and jawline, as well as lip fillers administered directly into the lip tissue.
FREQUENTLY ASKED QUESTIONS
1. Did it hurt? No, it just felt like a light pinch.
2. Will my face look over done? Allison who is licensed, trained, and a medical expert in facial anatomy is the right person. So you'll look like yourself—only with less noticeable lines. No one should be able to tell you've had anything done.
3. DO I NEED TO BE OVER 40 TO START USING BOTOX COSMETIC? No, Im 31, everyone's face is different. The truth is, everyone's lines form differently. The timing can be influenced by a combination of factors, from cellular changes that may occur over time, to reduction of collagen, to genetic factors, or damage caused by free radicals from the sun and the environment.
4. HOW MUCH TIME DOES TREATMENT TAKE? WILL IT HURT? The actual injection process takes a quick 10 minutes. Your specialist will discuss your treatment goals and perform a facial analysis to determine the appropriate treatment areas for you. Then, some patients report that being injected with BOTOX Cosmetic feels like a pinch. Your specialist may use ice to numb the treatment area. Or, if you are concerned about discomfort, your specialist may apply a topical numbing cream before administering your treatment. Treatment requires minimal downtime so you can return to your daily routine immediately after you leave your specialist's office.
5. WILL I SEE RESULTS QUICKLY? HOW LONG DO TREATMENT EFFECTS LAST? You may begin to notice results within 24 to 48 hours, with results lasting up to four months for moderate to severe frown lines. Remember that results vary from patient to patient though, so your physician will plan your next appointment based on your results and aesthetic goals. Start talking about your goals with a specialist today and find out what you could expect.
6. HOW LONG IS THE RECOVERY TIME AFTER TREATMENT? Treatment requires minimal downtime. So you can return to your daily routine immediately after you leave your specialist's office.
7. WERE THERE SIDE EFFECTS? Honestly none at all. Everything was back to normal right after and still at this time.
And now it has been two weeks and I feel happy about the results with my face especially my forehead where the lines were and also my under eyes. I look fresh at least in my own comparison from how I looked before. And so, I'm happy that I don't look that tired and haggard anymore since my eye circles have lessened. And I don't see any lines or wrinkles on my forehead- GOAL MET AND HAPPY ME! Happy customer here!
This post originally appeared on SANTAMONICACHAI blog on March 20, 2020.