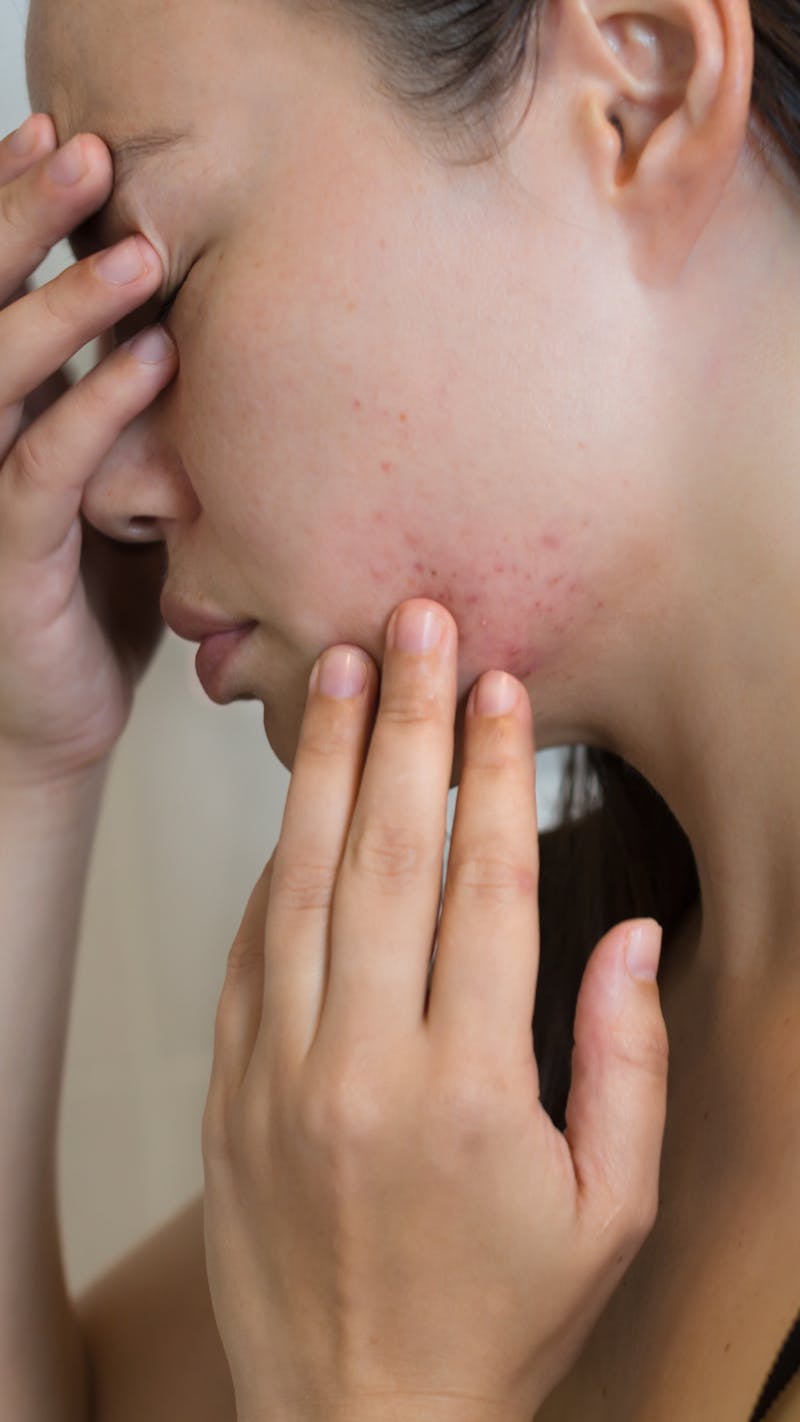 Maskne, the New Acne
We sat down and talked with our CosmetiCare esthetician Jessica Rabinowitz about the continuing COVID-19 trend: Maskne.
What is Maskne and why is it happening to me?
JR: Maskne is a skin condition that's created by the bacteria in our mouth. This bacteria is then sitting on the skin and trapped under our masks.
We need to pay more attention to our oral hygiene. If we're not brushing our teeth often, and if we're not taking care of our skin, bacteria then harbors on the skin.
Are people who are breakout-prone more likely to get Maskne? Or can anyone get it?
JR: Yes. More acne-prone people are more likely to get it. However, people who have never experienced breakouts before have been getting it too.
How can I prevent it?
JR: EXFOLIATE! I suggest exfoliating twice a week with our Illuminate Scrub and In the Clear pads. Also adding retinol products into your skin routine can make a major difference. I love our ageless wonder serum. We also carry our most popular skincare items in bundles. Our Anti-Aging, Acne, Dry Skin, and Illuminate bundles are all a wonderful way to streamline your skincare routines at home.
What are the best treatments for Maskne?
JR: Coming in for monthly facials every 3 to 4 weeks. If you are looking for something that promotes deeper cleansing our VI or our Cosmelan peel turn the skin over and refresh the barrier even further.
What are some active ingredients that are good for targeting acne?
JR: Glycolic acid is a derivative of sugar cane and it is typically used for aging patients because it smooth's out the texture of the skin. It also mimics vitamin A and is similar to what a retinoid would do. Glycolic acid also increases cell turnover and helps unclog your pores, allowing your hydration products to penetrate deeper into the skin. Retinoid's increase cell turnover, improve skin texture, and control oil production. Lactic acid is a derivative of milk enzyme protein. This brightens the skin and increases hydration. This is a great ingredient to introduce into your skin routine during the fall and winter season when our skin tends to dry out. Azelaic acid is a great way to kill bacteria and remove buildup.
As an esthetician, are there products we should avoid at our local drugstore or department store?
JR: A good rule of thumb is this: If you are going to buy skincare I always suggest recommended products that are specifically tailored to your skin type and its conditions. You also want to look at the fact that most of the products you're buying in a drug store or department store are of low quality. Meaning they are usually filled with fragrances, additives, and irritants to the skin. After time these products leave a residue or buildup on the skin instead of helping your skin absorb the product. Be sure to buy skincare that is medical or pharmaceutical grade.
If you're suffering from Maskne, book a free consultation with our esthetician to discuss our best skin treatments for you!