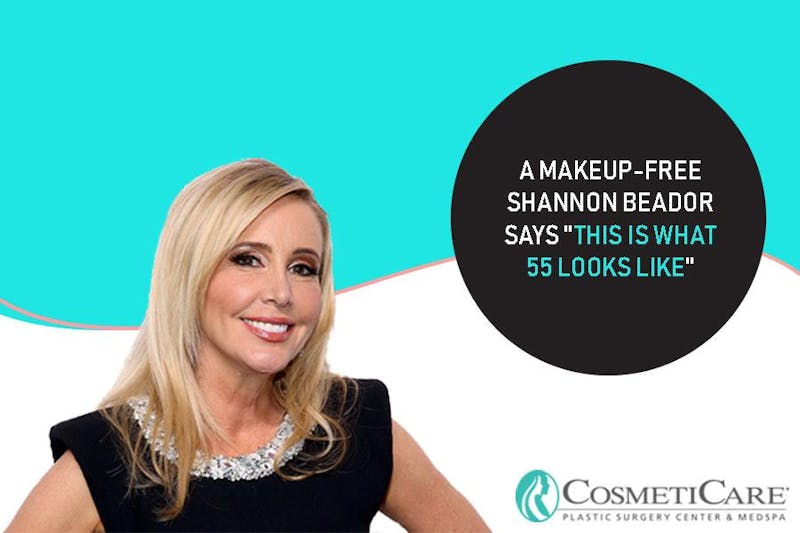 There's no shortage of plastic surgery in Orange County. (If you don't believe us, just watch the video above!) But, Shannon Beador prefers to keep her treatments non-invasive cosmetic procedures.
And whether she's indulging in a little light shaving or in a facial that perks her complexion right up, The Real Housewives of Orange County pal has been known to invite her Instagram followers into her treatment rooms — where she keeps it very real.
In a March 21 Instagram Story, a bare-faced Shannon announced: "I'm here with Titi at CosmetiCare. This is what 55 looks like, people. So we're getting a HydraFacial, try to perk this skin up." (Side note: Shannon isn't the only RHOC pal who loves HydraFacials. Kelly Doddloves the peptide blast the service includes, and Emily Simpson is also a fan.)
Take a look at Shannon's glow: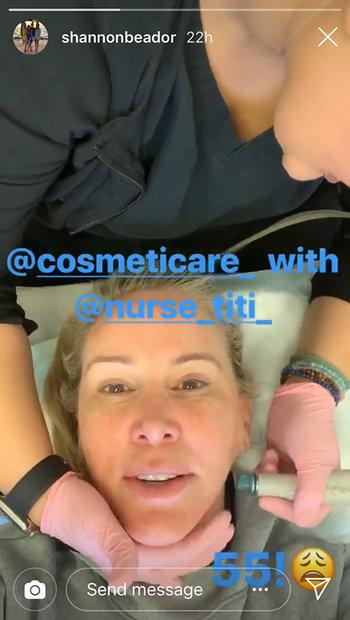 Photo: Shannon Beador/ Instagram
Nurse Titi called it. "You wish you looked this good," she said to followers, during Shanon's Story.