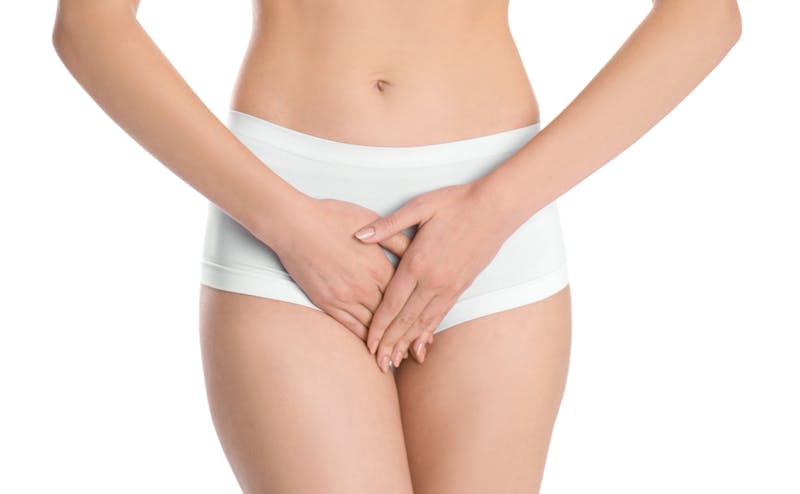 Labiaplasty interview with board-certified plastic surgeon, Dr. Burr von Maur
Labiaplasty, a surgical procedure done to reduce the length of the labia minora in women, is becoming increasingly popular within the plastic surgery world. This is according to Dr. Burr von Maur, MD, a plastic surgeon at CosmetiCare Plastic Surgery and MedSpa in Newport Beach, CA. With over 30 years of experience, Dr. von Maur says that often times, patients undergo surgery with surgeons who are unfamiliar with Labiaplasty, with minimal experience performing on female genitalia.
As labiaplasty continues to gain popularity, more women are beginning to seek the procedure that allows them to feel more beautiful and confident. In this interview, Dr. von Maur tells what he believes are best practices for women who are considering Labiaplasty.
What is a labiaplasty procedure? What does it entail?
Let's begin with explaining what a labia is. The labia are known as the lips around the vaginal opening. The outer lips are known as the labia majora, and the inner lips are known as the labia minora. Labiaplasty is a surgical procedure in which excess tissue is removed from the inner vagina lips, reducing the length of the labia minora.
Why might this be medically necessary?
Labiaplasty may be medically necessary when the size of the labia affects an individuals' daily routine. Larger, or swollen labia can cause infections, cysts, and other conditions that may cause pain and/or discomfort. Labiaplasty for medical reasons are about how they impact your life, not about how they look.
Are there certain conditions that can cause the labia to be "abnormally" long? Can aging have this effect?
Labial Hypertrophy is a term used for those who possess enlarged labia; however, having this is not considered a medical issue. Causes of Labial Hypertrophy may be due to genetics, puberty and/or pregnancy. Aging can certainly have an effect as well. Changes due to aging may include loss of fullness, increased dryness, color changes, as well as stretching.
Do labia come in different shapes and sizes?
Yes, there is not one "normal" shape, color or size when it comes to labia; just like how one earlobe can be larger than the other. Each individual patient is unique. When the labia causes pain or discomfort, then it's necessary to seek a consultation with a medical professional and discuss the options that can improve quality of life.
Is there anyone who is not a candidate for labiaplasty?
As with any surgical procedure, being in good health is essential. Patients are typically at least 18 years of age or older as the body is still forming up to that point. However, some patients under the age of 18 may be considered for labiaplasty. While they are rare, there are risks associated with any surgical procedure which could include bleeding, hematoma and infection.
What is the recovery for labiaplasty like? Are there any risks with this procedure?
Recovery varies slightly between patients. They are usually able to return to their normal active lifestyles after two to four weeks and sexual intercourse after six to eight weeks following the procedure.
While this is incredibly rare, reduced sensitivity due to nerve damage is possible. All potential risks for any individual patient should be discussed and reviewed during the consultation with the performing surgeon before surgery.
So…how is the actual procedure done?
After a thorough consultation, the procedure date will be scheduled. Labiaplasty may be done with general or local anesthesia — either way, the patient will be made comfortable prior to the procedure so they don't feel any pain.
Under general or local anesthesia, excess tissue is removed either as a wedge or a crescent. Most of the time, we prefer the wedge, because the healing is better and the end result is more cosmetically appealing.
Essentially, excess labia skin is removed and the shape of the labia is improved. We use sutures that are absorbable, they do not have to be taken out.
Patients may be asked to wear loose fitting clothing and take pain medication for the first few days after the procedure. Good hygiene is recommended to prevent infection and enhance healing.
The most common type of labiaplasty is the trim procedure, in which the extra tissue is removed and sewn up directly. Next in popularity is the wedge procedure, which maintains a natural border after a pie-shaped piece of tissue has been removed.
Anything else that potential patients should know before getting an appointment?
The results of a labiaplasty procedure are only as good as the surgeon. It is crucial to find a board-certified plastic surgeon who is experienced and able to provide results of past patients they've performed on. During consultation, it's important to ask to see before and after photos of the surgeon's own patients who have had the procedure.
There are options other than labiaplasty that can address similar needs as well. Some individuals that need minor correction, may want to consider non-surgical options. At CosmetiCare, we offer CO2RE Intima vaginal rejuvenation, which is a laser procedure. We have delivered significant improvement to the labia with this procedure — and have many happy patients who previously thought labiaplasty was their only option. Some patients also request the O-Shot along with CO2RE Intima vaginal rejuvenation, another feminine wellness treatment offered at CosmetiCare.
If you are considering Labiaplasty in Orange County, request a complimentary consultation with our team of experts. Consultation requests may be placed online or you can give us a call any time to learn more about your options and to find out if Labiaplasty is right for you.