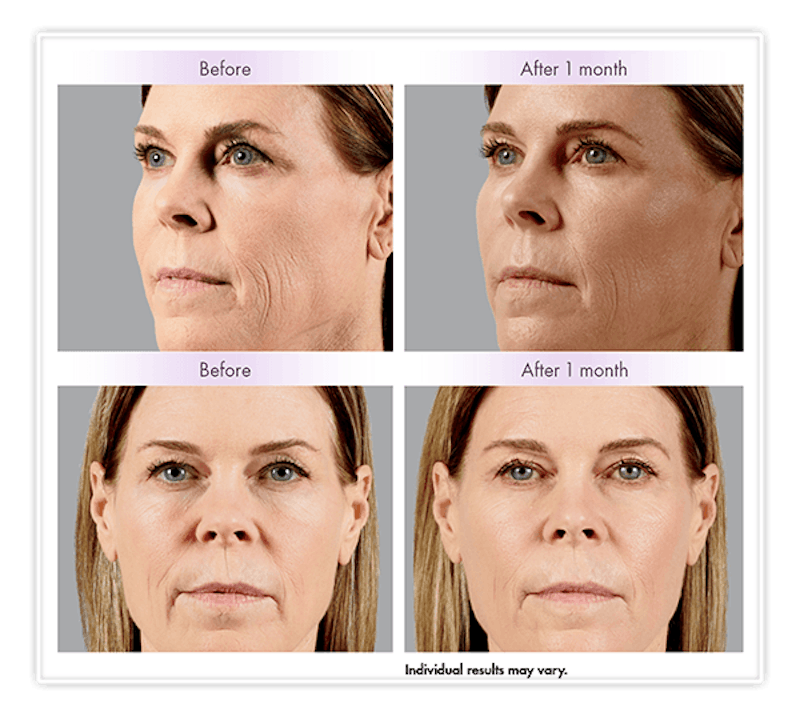 Juvéderm Voluma XC is the newest non-surgical filler from Allergan–the makers of Juvederm Ultra, Juvederm Ultra Plus XC, and Botox and it's becoming a very popular option for many of CosmetiCare's clients.
Juvéderm Voluma XC is a non-surgical filler from Allergan–the makers of Juvederm Ultra, Juvederm Ultra Plus XC, and Botox and it's becoming a very popular option for many of CosmetiCare's patients.
The first question we always hear is "What is the difference between Juvederm Voluma and [insert filler name here]?" So with the help of our team, we're going to use this article to help address some common questions we hear from our patients every day.
Juvederm Voluma vs
Juvederm Ultra XC

:

Juvederm Voluma and Juvederm Ultra XC are two different types of filler.

Juvederm Voluma is designed to temporarily add volume to the face in order to plump up wrinkles and provide a smoother appearance.

Juvederm Ultra XC is injected directly into the lips using an ultra-fine needle to temporarily plump the lips and smooth the appearance of lines around the mouth.

There are three main differences between Voluma and other popular hyaluronic acids, or HA fillers such as Juvederm Ultra XC, Restylane, and Perlane.

Texture

When comparing Juvederm Voluma vs Juvederm Ultra XC, for example, you would notice that the texture of Ultra is similar to pudding while the texture of Voluma is closer to Jello. This thicker texture gives the new filler it's unique lifting properties and also leads to differences in where it can be placed in the face.

Placement

Voluma is specifically designed to be injected deep in the dermis and to lay right on top of your facial bones. This ability to sit deep and stay in place is exactly what makes Voluma useful for particular injection sites and treatment outcomes. Voluma works best when it's injected into the upper cheek or middle cheek or the chin. In fact, sometimes our nurses get requests for the "Kim Kardashian" cheekbone effect and she suspects (although can't prove 🙂 ) that it's more than just makeup and Kim's had some Voluma injected there!

Voluma is placed deep in order to actually provide a lifting and volumizing effect in the upper and mid face areas, which have historically been more challenging to treat. Although Radiesse and Scupltra have been an options for some time, and we still use both fillers frequently at CosmetiCare, Voluma has the unique advantage of having longer lasting properties.

List of Common Juvederm Voluma

Treatment

Sites:

Cheeks Including upper cheeks and mid cheek Jowls Not necessary directly injected here, but this area can be lifted by upper and mid face injections Chin

Voluma will not be used under the eyes, in the lips or along the nasolabial folds (those lines going between the corners of your mouth and your nose). All of those injection sites require a thinner, more malleable filler to smoothly lay into the contour of your face.

List of Injection Sites Juvederm Voluma WILL NOT be Used For:

Lips Under the eyes Nasolabial folds

While Juvederm Voluma is not ideal for lip injections, Juvederm Ultra XC, on the other hand, is the ideal lip filler. The gel is injected for lip augmentation and correction of "lipstick" lines in adults. These lines are the small wrinkles on and around the lips that form as you age.

Longevity

"How long does Juvederm Voluma last," you ask? Well here's the best part! According to Allergan, under optimal conditions, the filler can last up to two years! Obviously 'optimal conditions' vary, but it's safe to say that you'll get a longer lasting result from a Voluma treatment than some of your other filler options.

Juvederm Ultra XC lasts for up to 1 year under optimal conditions. Remember, Juvederm Voluma targets a completely different area of the face than the lip filler Juvederm Ultra XC, so it's important to note which areas of your face you'll be wanting the injections.
Average Cost of Juvederm Voluma
According to the "Real Patient Reviews" at Realself.com, the national average Juvederm Voluma price is $1,400, with a slightly higher cost here in Southern California of $1,575.
Juvederm Voluma prices can vary significantly and we suggest you contact your provider. The cost for one syringe of Voluma at CosmetiCare is $905, which we think is amazing considering the skill level of our team of RN nurse injectors!
Juvederm Voluma Before and After Pictures
Here are a few examples of Voluma before and after photos: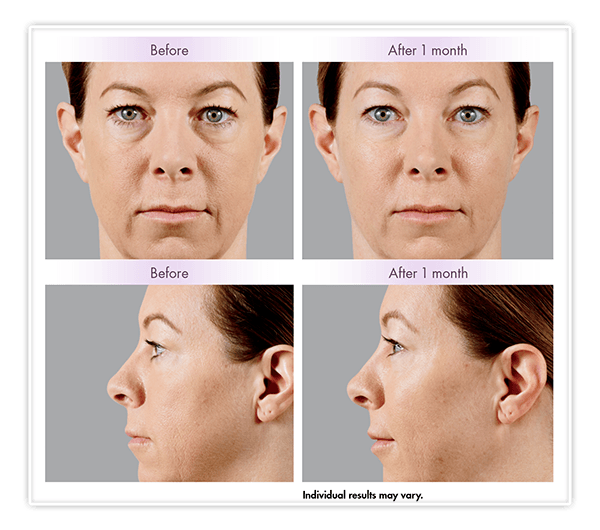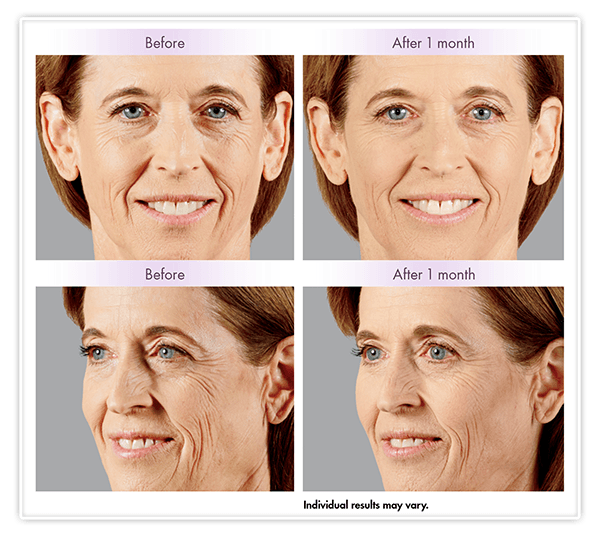 See Your Voluma Before and After with New Look Now
Or you can try a custom Voluma before and after visualizer from CosmetiCare partner, NewLookNow.com. Visit this link to upload a photo of yourself and the NewLookNow web application will create a realistic simulation for you in no time!
What to Expect:
Voluma injections procedures are conducted at our office in Newport Beach by RN injectors that specialize in cosmetic injections.
As with all dermal filler injection treatments, you can expect to see your results immediately. There's no downtime from the treatment. In fact with Voluma, because the injection is so deep, our nurses have also reported that bruising is less common than with some other, higher placed filler options.
CosmetiCare sees patients Monday through Friday from 9am to 6pm and one Saturday per month. Please contact us by filling out our contact form or give us a call if you're ready to set up an appointment.