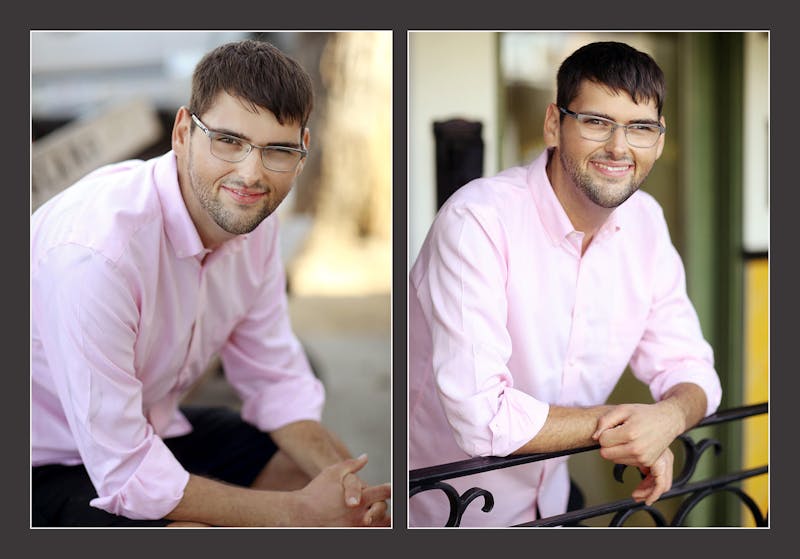 Jacob Eliot Visits with The Doctors to Discuss His Incredible Weight-Loss Journey
CosmetiCare's Dr. Michael Niccole Donates a Skin Removal Surgery to Help Jacob Eliot Achieve His Weight-Loss Goals
Watch Jacob Eliot tell his story on this week's episode of The Doctors, airing Tuesday, October 22nd, 2019 at 10:00 am PSTÂ
Did you know that nearly ¾ of all American men and 60% of American women are considered to be obese or overweight? Roughly 300,000 of those individuals die each year due to obesity-related diseases such as heart failure, diabetes, cancer, and other similar complications. In 2013, Mr. Eliot, a 51-year-old father of three, passed away from obesity-related illness. This is the story of that man's son, Jacob Eliot, a now 25-year-old living with Autism who is determined to dispell misconceptions surrounding his condition and honor his late father by becoming both physically and mentally empowered. Â
The pivotal moment in Jacob's life came when he was just 19. At nearly 400lbs, Jacob was struggling to cope with his increasing size and the recent loss of his father. He entered a fast-food establishment and ordered two breakfast sandwiches. Halfway through eating the first, Jacob had an epiphany. As he puts it, he looked down at his meal and said to himself, "I'm doing the same thing my father was doing. And if I don't change now, I'm going to die just like him."Â
Jacob knew he had to take action before his obesity became too difficult to manage. He began his weight-loss journey with a slow and steady removal of excess food intake. He started eating less, then eventually entirely cut-out unhealthy fast-food options. After finally quitting his soda intake and introducing exercise through activities like hiking and Taekwondo, Jacob managed to lose 170lbs!Â
Jacob Eliot Visits The Doctors to Discuss His Weight-Loss Journey
Jacob first sat down with The Doctors this past spring to talk about how he managed to shed all of those pounds. He mentions that a major struggle for people with Autism is their love of routine and how difficult it can be to introduce such drastic lifestyle changes. Despite these challenges, Jacob relied on self-determination to systematically alter his diet and attach himself to healthy physical activities.Â
Obesity, an Epidemic
Obesity is considered a health crisis in the United States and is the result of both environmental and genetic factors. People who are overweight or obese are generally said to "eat too much while moving too little." However, that definition overlooks several other contributing factors. In Jacob's case, he was living with Autism while being raised by a man who struggled with obesity. Jacob's adherence to routines that were influenced by unhealthy dieting and exercise habits lead him down a path of unchecked weight-gain.Â
Nearly 20% of American children are considered to be obese. In almost all of these cases, these children are raised by one or two parents who also struggle with obesity. There is no singular or "easy" solution that will help these individuals get back to a healthy weight. This is a multi-faceted issue and requires a very nuanced approach on a case-by-case basis. Serious weight-loss requires discipline and dramatic changes to one's lifestyle and habits. Still, as Jacob said with regard to his own transformation, "the biggest change I made was just getting started."
Â
Losing Weight and Needing Skin Removal
Like Jacob, many who have successfully accomplished a major weight-loss transformation have a secondary concern to deal with. Losing weight, especially in a rapid and drastic fashion, will almost always result in some excess skin tissue. This is why Skin Removal procedures such as Tummy Tucks and Brachioplasty are commonly suggested by plastic surgeons hoping to help their patients accomplish their ultimate aesthetic goals.Â
After his 170lb transformation, Jacob was eager to remove some of the excess skin that remained on his body. The Doctors suggested that Jacob would be in excellent hands with board-certified plastic surgeon, Dr. Michael Niccole of CosmetiCare. As the founder of the Magic Mirror Foundation, a non-profit organization committed to helping patients who are unable to afford the cost of plastic surgery, Dr. Niccole contacted Jacob and enabled him to procure this treatment free of charge!Â
Jacob's Skin Removal Surgery
Jacob described his treatment at CosmetiCare as "caring, respectful, and honest." He received a Tummy Tuck (Abdominoplasty) and a Brachioplasty to remove excess skin on his arms. He stated that he is "really happy" with his surgery and that he has "a lot less skin overall". He's most excited that people will now be able to see "his six-pack hiding under there," and joked about his plans to "walk around the neighborhood shirtless saying 'what's up!'"
Jacob is noticeably happier and more confident now that he feels like he's in control of his physique. He has the energy and pride to promote his ideas and become an influence and motivational force to others living with autism as well as those struggling with obesity. He's come a long way and is determined to continue on a lifelong path of self-improvement.Â
"No matter what the obstacle, one this is for sure: I will never give up!" – Jacob EliotÂ
Watch Jacob Eliot tell his story on this week's episode of The Doctors, airing Tuesday, October 22nd, 2019 at 10:00 am PSTÂ
Board-certified surgeons and registered nurses at CosmetiCare and improving patient's lives every day using skin removal and fat reduction treatments. Call now for a free consultation in the office or over the phone to discuss your options.Â
Read the entire exclusive interview with Jacob Eliot and the Magic Mirror Foundation about his weight-loss journey, living with Autism, and his Skin Removal surgeries below:
Magic Mirror Foundation: The Transformation of Jacob EliotÂ
Most 20-somethings are on a mission to get through college, get a job, or maybe even backpack across Europe. But Jacob Eliot is not "most" 20-somethings. Diagnosed with autism at the age of five, Jacob has a unique take on life, explaining, "I am on a mission to show people we can accomplish anything we set our mind to."
CosmetiCare: Tell us a little about yourself
Jacob Eliot: I am 25 years old and one of three brothers. I work in Santa Ana, and I just got a job as a disabilities advocate for a nonprofit called "CAN." Although I prefer saying "special needs advocate"—I never viewed my autism as a disability! In my free time I enjoy being active: going to the gym, hiking, camping, hanging out with friends, and indoor rock climbing. On a personal level, I have a goal of competing on the NBC show American Ninja Warrior, as well as walking across 48 states.
CC: You were diagnosed with autism at age five, tell us what that was like as a kid.
JE: Autism has been a bit of a challenge for me growing up because I have qualities of both an introvert and an extrovert. When I was six, I had a hard time making friends. When I was in high school, I resented my autism because I wanted to make more friends, but always felt insecure—I didn't know if I could start a conversation or carry it out. Now I love my autism. I am who I am because of it.
CC: We love your quote, "People with special needs don't have challenges, they have locked up potential and capabilities waiting to be unlocked!" What are the top three misconceptions about people with autism?
JE: First off, we are not all incapable of learning certain tasks, skills, or from mistakes. The second misconception is that people with autism cannot accomplish a lot in their lives. Yes, it can be harder because autism is different for everyone, but Albert Einstein is thought to have had autism, and he was a brilliant theoretical physicist! The third misconception is that people with autism do not show empathy.Â
I definitely have empathy for others, and I am certainly not alone!
CC: We know you are a motivational speaker—but who is your inspiration?
JE: To simply put it, my inspiration is my dad. Through my dad I learned what not to do with my body. My dad was diabetic, had pancreatitis, extreme anxiety, and struggled with addiction. My whole life he was sick to some extent, and eventually he passed away when he was just 51 years old. At age 18, this sent me on a path to lose weight. That was not going to be me.
CC: Tell us about losing 180 pounds, and about the skin lifting procedure(s) you had done at CosmetiCare?
JE: At CosmetiCare, I had abdominoplasty (tummy tuck), and brachioplasty to remove excess skin on my arms. Losing 180 pounds was pretty easy for me. I took my time and didn't try to do everything all at once. I started with cutting back how much I ate, became (mostly) vegan, cut out fast food, cut down on soda, joined Taekwondo and became more active!Â
CC: Describe your experience with the doctors and staff at CosmetiCare in three words.
JE: Caring, respectful, honest.
CC: How did you get connected to the Magic Mirror Foundation?
JE: I got connected to the Magic Mirror Foundation from the surgeons of CosmetiCare, who thought I would be a great fit for the cause of helping those who are in need of cosmetic or reconstructive surgery but are unable to afford the cost. CC: What is your life like now after your physical change? How has your life improved?
JE: I am really happy with my surgery. I have a lot less loose skin overall—especially on my stomach; where it is completely gone! I have a little bit more body fat to lose so I am ecstatic for that. It will be easier to see my "six pack" that's hiding under there—I think I'll walk around the neighborhood shirtless saying "what's up!" CC: Tell us one thing not many people know about you.
JE: It seems surprising to many people because I have overcome so much—weight loss, surgery, bouncing back after my father's death, battling anxiety and living with autism—but not many people know that I lack confidence. When you listen to motivational speakers talk about their successes and overcoming adversity, many of them are hurting inside, even though they have everything going for them. But no matter what the obstacle, one thing is for sure: I will never give up.
For more information about how to apply to the Magic Mirror Foundation, visit www.magicmirrorfoundation.org
Board-certified surgeons and registered nurses at CosmetiCare and improving patient's lives every day using skin removal and fat reduction treatments. Call now for a free consultation in the office or over the phone to discuss your options.Â