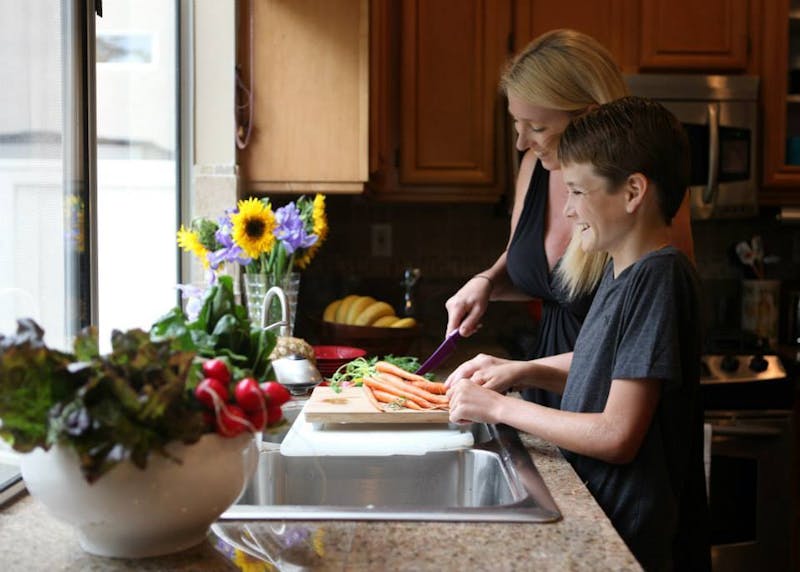 The Importance of Having a Healthy Diet After Liposuction
One of the most important things that the doctors at CosmetiCare talked with me about was eating a healthy diet after liposuction. During the surgery, they remove the fat cells from the areas in which you are having the liposuction done, so if you gain weight after the surgery, the fat will go to other areas where you might not want it – like your breasts, face, back or legs
One of the most important things that the doctors at CosmetiCare talked with me about was eating a healthy diet after liposuction. During the surgery, they remove the fat cells from the areas in which you are having the liposuction done, so if you gain weight after the surgery, the fat will go to other areas where you might not want it – like your breasts, face, back or legs.
I had liposuction in my stomach and thighs, and I was terrified of the fact that I could get bigger in areas like my face, arms or back, so I ate a very healthy diet following my surgery. One thing that I wished that I had done was started eating healthier before the surgery and lost some weight before surgery, so I recommend to everyone considering liposuction to begin eating a healthy diet six weeks before surgery to obtain optimal results.
Following the surgery, I was in a decent amount of pain that I did manage with pain medication. Due to the pain, I found that I didn't have much of an appetite. Since I was also sleeping a lot following the surgery, there were times that I would forget to eat. To ensure that I was providing my body with all the nutrition it needed to heal from the surgery, I would set the alarm on my phone to remind my self to eat breakfast, lunch, and dinner.
For the six weeks following my surgery, I didn't consume any alcohol. I would drink a lot of water and tea. When it came to my diet, I ate a well-balanced meal for the first six weeks and then started eating a Keto diet with intermittent fasting six weeks after my surgery. Since my surgery, I have lost 50 pounds, and have been able to keep the weight off. Because of my diet, I have more energy, sleep better, and feel younger than I ever had before.
When thinking about having liposuction at CosmetiCare, I recommend changing your lifestyle at least six weeks before surgery to help make your recovery a little bit easier. Know that liposuction is not a weight loss procedure but when done along with a healthy diet, there is the possibility of losing weight.
If you're thinking of having liposuction done, make an appointment by calling (949) 238-6133. Save 10% on your next procedure by using the discount code Shelby100 (discount cannot be combined with any other offers).