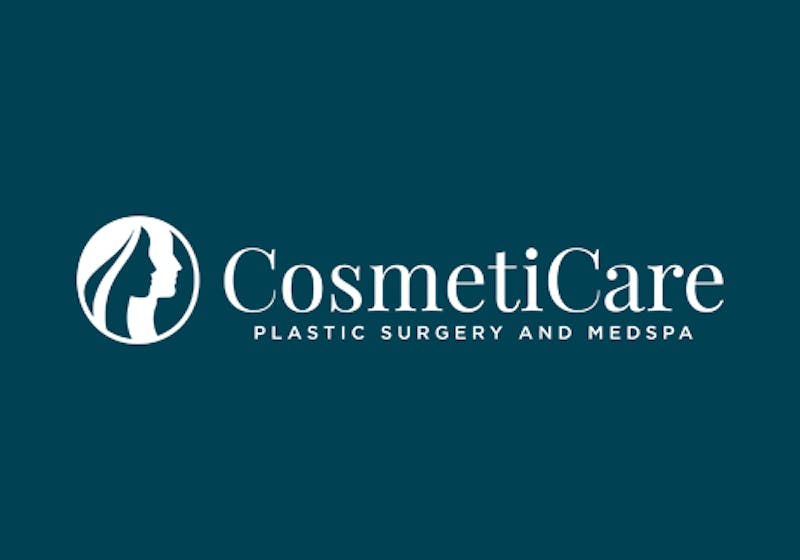 By Mary Tran
Lately I have been wondering if I'm aging well. I will soon be forty, and I want to look youthful as long as possible.
Lately I have been wondering if I'm aging well. I will soon be forty, and I want to look youthful as long as possible. Most recently, CosmetiCare offered to provide some MedSpa services to a select group of mom bloggers, and I am one of those lucky moms. All it means is we get to try some of their services, and then share about our experiences. Fortunately for me, I didn't have apparent fine lines, wrinkles or sun damage to be concerned about at the moment, but I know it's not always going to be the case. I will need to take preventative measures and make sure I'm not doing anything that will permanently damage my skin.
During my consultation, they asked me where my areas of concern were, and I appreciated that they told me I didn't need Botox or fillers. I was really interested in their TruSculpt for fat burning which I will talk about in detail in another post. The other service I wanted to try was their HydraFacial, because who doesn't want to hydrate their skin?
HydraFacial is one of the non-invasive treatments that they offer at their MedSpa. It's a microdermabrasion that combines three different methods and four different serums infused into the skin. There are four steps:
Cleansing and Exfoliation removes the dead skin cells to reveal healthy new skin, Acid Peel is a gentle peel which helps loosens dirt and debris from the pores, Extractions uses a painless vortex suction to clean out the pores, and Hydration via Vortex-Fused adds antioxidants and Hyaluronic Acid back to the skin to nourish and protect the skin.
HydraFacial works for all skin types, there is no downtime or discomfort, and shows immediate results. It vacuums the pores, smooths out fine lines and wrinkles, plumps up our skin with moisture, and it's infusing while it's exfoliating. She even exfoliated my lips!
The whole process took about 45 minutes, and it was painless. The chair I was in was comfortable, and I was relaxed the whole time. In the video below, CosmetiCare esthetician Lisa McCoy talks about the benefits of HydraFacial.
Anti-Aging Preventative Care
Sometimes staying out of the sun, drinking lots of water, washing our face, applying sunscreen and moisturizers is not enough to keep our skin looking young. Here's a roundup of helpful anti-aging tips from CosmetiCare: Seek professional help. Fight anti-aging and other skincare measures with a team of experts including certified nurses, estheticians, etc. Only trust your skin to a medspa managed and staffed by professionals. Smooth out those wrinkles. Botox is a prescription medicine that is injected into muscles and used to temporarily improve the look of moderate-to-severe frown lines between the eyebrows and crow's feet. The lift without the snip. Loss of volume in cheeks can make a women look sad or even angry. Voluma is an injection that adds volume and lift to your cheeks. It has the ability to enhance contour and create a more youthful profile without needing to take a drastic, invasive step like implant surgery. Plump it up. Young, healthy skin is resilient and plump because of the natural existence of a hydrating substance called hyaluronic acid (HA). Days spent sunbathing reduced the HA level in your skin. Less HA is the culprit for facial wrinkles and folds – those parentheses lines around your nose and mouth. Dermal fillers are the medspas' version of HA. Products, such as the smooth jell filler JUVÉDERM evens out wrinkles around the mouth and nose. One treatment could produce natural-looking results that last up to a year – ideal for a woman on the go. Combat the effects of sunlight. We love to soak up the sun in Orange County until we see sun damage, freckles and lesions. Medspas use another kind of light to combat the effects of sunlight. Laser resurfacing removes layers of skin cells rather than the damaged ones only, and can reduce the appearance of scars, minimize deep wrinkles and even out skin tone. Intense Pulsed Light (IPL) uses light pulses that target darker pigmentation in the skin, breaking up discoloration and leaving lighter areas of skin untouched. IPL also is used to fade freckles and lesions.
When I was younger, my older sister told me that I needed to apply eye cream every night to prevent wrinkles under my eyes. I didn't take it seriously, but over time, I realized that it's all preventative and I should do it before I get wrinkles and then it starts to get really expensive to correct. I really like the benefits of HydraFacials, and want to come back once or twice a year to maintain the youthfulness of my skin. I would also go back for sudden breakouts, because it may cause permanent scarring when extracted incorrectly. Leave it up to the professionals right? I may not need Botox now, but that doesn't mean I won't need it 10 or 20 years from now. It's all optional of course, but why look elderly when I don't have to?