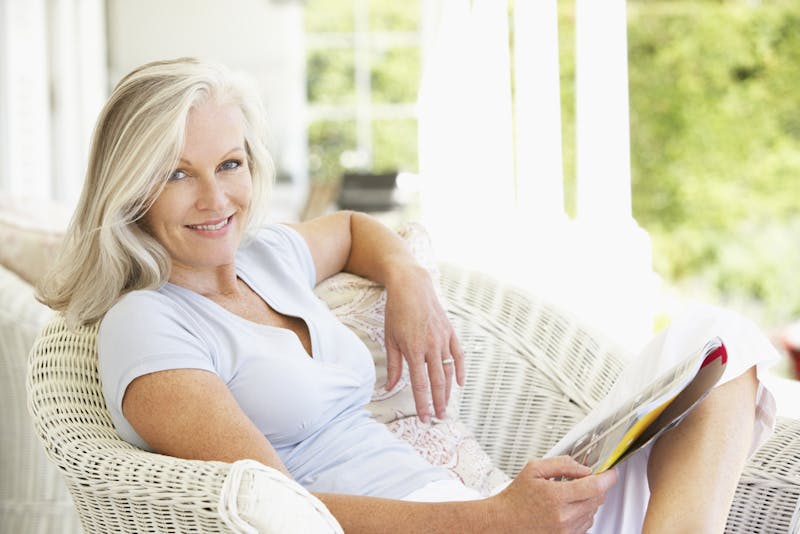 Facelift procedures have been around for a long time – in fact, the first ones were reported to have occurred over 110 years ago! While the facelift is a standard cosmetic procedure, plastic surgeons are always looking for ways to refine their craft. Now cosmetic surgeons are using fat grafting to improve the results of facelifts.
How Can Fat Grafting Improve Facelift Results
In order to understand this new technique and its benefits, we must first take a look at fat grafting.
What is Fat Grafting?
Fat grafting, also known as a fat transfer, is a surgical procedure that removes fat tissue from other parts of your body. These areas could be your thighs, belly, or buttocks. The fat is removed through liposuction and then injected into another area of the body.
Fat grafting has been around since the 1990s, and it's a common procedure for improving the appearance of the face, breasts, hands, hips, and buttocks.
Understanding the Fat Grafting Procedure
The first step of the fat transfer process is your surgeon identifying the area where fat cells can be collected from. The area must have excess fatty tissue, hence why the belly or thighs are common areas.
Tumescent liposuction is then used to collect the fat cells and maintain their integrity for the transfer. After the cells are collected, they are processed. Processing the cells removes impurities and prepares them for injection by turning them into a more liquid state.
Next, the fat cells are injected. The graft requires around 11 to 25 milliliters of fat – approximately a few teaspoons' worth. During the injection process, your plastic surgeon will layer the fat cells into the target area using a small needle, also known as a cannula.
Common sites of fat injections are the cheek, the area below the lower eyelid, and the folds between the nose and the mouth.
The results of fat transfer can be enhanced with additional procedures, including a facelift, dermabrasion, or microneedling.
Benefits of Fat Grafting with Facelifts
Increases Volume
As you age, you lose volume in your face. Collagen production slows down, which means that existing collagen breaks down and cannot be quickly replaced. The skin can become saggy and hollowed.
A lack of volume can lead to furrows and deep wrinkles throughout the face, especially in the areas near the corner of your nose to the sides of your mouth. Fat grafting can promote collagen production and fill the spaces of your face that have deep wrinkles while providing you with a natural, youthful look.
Safe and Natural
Fat grafting is a safe and natural solution for a more youthful facial appearance. The fat comes directly from your body, which means that your body is less likely to reject it than it may other methods for increasing volume.
Scar Solution
Fat grafting can also improve facelift results because it's a great solution for deep scars. Deep scars and wrinkles both cause indentations in the skin — however, they can both be treated with fat grafting.
If you have acne scars, we can improve the appearance with fat transfer by injecting fat cells directly into the scars. This can fill uneven textures and create a smoother appearance, further enhancing your facelift.
Recovery and Results
Fat grafting provides you with results almost immediately following the procedure. Your plastic surgeon will typically overfill areas in order to compensate for a partial loss of transferred cells into the area that may occur.
The cells that take successfully will add volume to hollow areas and plump up wrinkles and scars immediately. It will also promote collagen production for permanent results.
As collagen production continues, the effects of the fat grafting will be more visible. While nothing will stop the aging process in its tracks completely, fat grafting can provide you with a more rejuvenated, younger appearance.
The addition of a fat transfer to a facelift does not typically lengthen the recovery time and adds almost no additional aftercare.
It's important to note, however, that if you gain a significant amount of weight, this can cause more volume to appear in the face. Just like any other cosmetic surgery, it's important to maintain a healthy weight before and after your procedure.
WARNING: THIS VIDEO CONTAINS GRAPHIC SURGICAL CONTENT. VIEWER DISCRETION IS ADVISED.
More About Fat Transfers and Facelifts
While a fat transfer can be a great addition to your facelift, not all patients need it. Some do maintain their facial volume as they age and will benefit from the elevation of the skin and soft tissues without a fat transfer.
Is a Facelift With Fat Grafting Right for You?
As we have mentioned, you may not need this additional procedure if you already have an adequate amount of facial volume. However, the best way to determine whether or not you are a good candidate for a facelift with fat grafting is to schedule a consultation with your plastic surgeon.
They will be able to determine whether or not fat grafting is necessary, depending on your current facial volume. Remember, your board-certified plastic surgeon knows best. You may think you need more facial volume, but your surgeon can make the best recommendation as to whether or not your appearance will look natural and if the surgery will help you achieve your goals.
Schedule Your Consultation Today
If you want to learn more about facelift procedures and fat grafting, the best thing you can do is contact us and speak to one of our board-certified plastic surgeons. We offer free virtual or in-person consultations and treatment simulations!