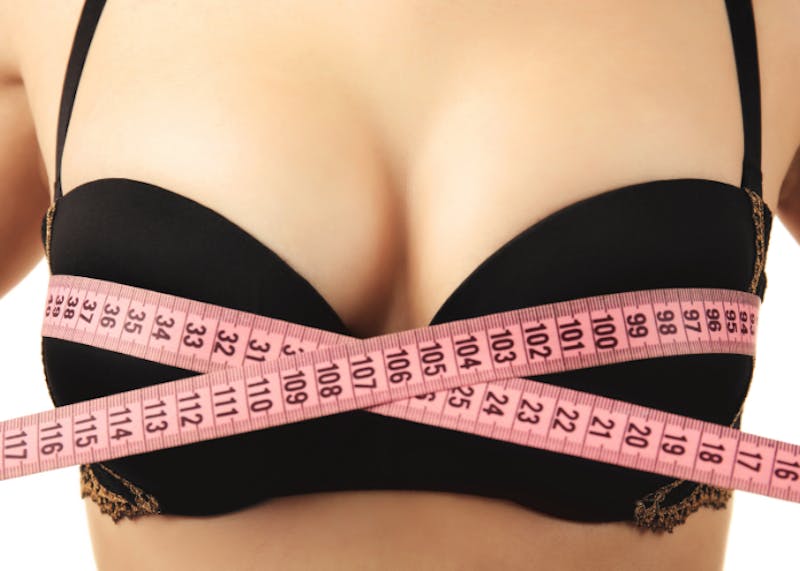 Home » Articles » Do You Need a Breast Implant Revision?
Do You Need a Breast Implant Revision?
by Courtney Clements | Jul 15, 2022 | Articles, Breast Augmentation
What is a Breast Implant Revision?
A breast implant revision in Orange County typically involves removing or replacing your original silicone or saline breast implants. Patients considering this procedure usually change the size or type of their existing implants and/or revise any complications from their prior breast augmentation procedure.
With time, breast implants can change in shape, size, and feel leading to the overall look being different than the original result. The ultimate goal with a breast implant revision is to restore patients' confidence and to ensure that you are happy with their surgical results.
Why would you need a breast implant revision?
A breast implant revision or "breast augmentation revision" is performed for multiple reasons, whether cosmetic or medically related. No matter the reason, our Board-Certified plastic surgeons at CosmetiCare in Newport Beach strive to ensure the best result possible, with patient safety being held at the utmost level of importance.
Typical cosmetic reasons for undergoing a breast implant revision include a change of heart in breast implant size, fill, or profile style. If your health is a concern, the FDA recommends that you receive an MRI or ultrasound of your breast implants every 5-6 years for a general health check.
An MRI can be a costly way to ensure your breast implants' health. With this in mind, CosmetiCare is proud to offer an implant health check ultrasound using our butterfly ultrasound device for a fraction of the cost of a standard MRI. The butterfly ultrasound is a handheld device connected to an iPad. It allows our doctors to screen your breast implants for any ruptures or complications that can be corrected during a breast implant revision procedure. This ultrasound is a suggestive tool for ruptures and does not screen for cancers. You can schedule an ultrasound appointment with us as a stand alone, or as an add-on during your consultation with one of our Board-Certified plastic surgeons.
Is there a difference between a breast implant exchange and a breast implant revision?
A breast implant exchange and a breast implant revision can be the same, depending on the extent of your procedure. Breast implant exchange is when you swap old breast implants for new ones. A breast implant revision is any type of capsule work due to capsular contracture, going from over the muscle to under the muscle, changing implant types from saline to gummy bear, or even downsizing.
If I downsize during my breast implant revision, how do I know if I will need a breast lift?
Considering each anatomy is different, you would need to be seen for an in-person consultation with one of our Board-Certified plastic surgeons to determine if you need a breast lift with your breast revision.
However, if you are going one cup size down, you will likely be ok with just a revision. A breast lift will more than likely be recommended if you are going multiple cup sizes down, for example, from a DDD to a C.
Why choose CosmetiCare for your breast implant revision?
One of the most important things when choosing a plastic surgeon to perform your breast implant revision procedure is to ensure they are Board-Certified.
At CosmetiCare in Orange County, we have four Board-Certified plastic surgeons who have been extensively trained in both facial, and body procedures. Board certification means a plastic surgeon has taken additional steps outside their formal training and passed stringent oral and written exams to further their knowledge.
Aside from this, CosmetiCare has its own on-site surgical center on the first floor of our building that is Quad A accredited, meaning it is the same standard of care you would receive in a hospital. Part of holding that accreditation is using only MD anesthesiologists and highly skilled operating room technicians during every one of our surgical cases.
To learn more about a breast implant revision, schedule your consultation with one of our Board-Certified plastic surgeons today, so we can get you back to feeling like the best version of you.
Learn more about a breast implant revision procedure
Learn More