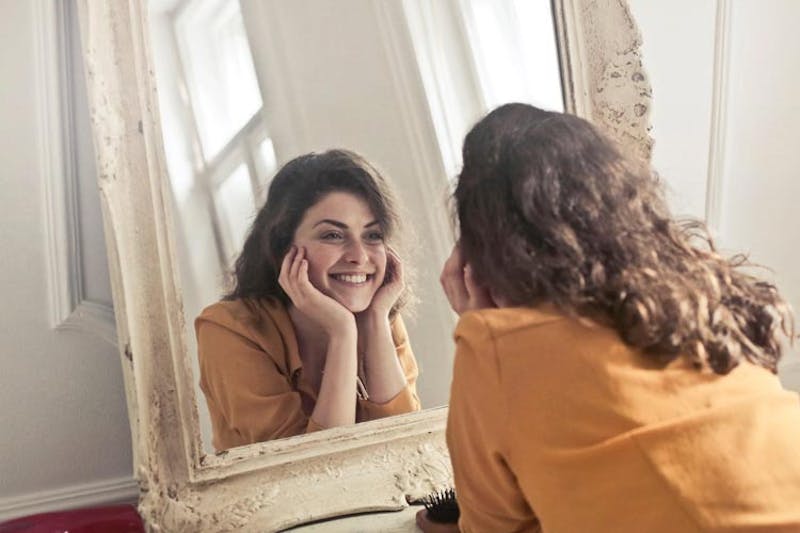 How CoolSculpting Can Boost Your Self-Esteem & Wellbeing
Celebrities are raving about the body contouring treatment that reduces fat and enhances appearance. CoolSculpting is the revolutionary non-surgical procedure for getting rid of stubborn, unwanted fat. Through a specialized device, fat is frozen and disposed of through the body's natural processes. The results are a noticeable reduction in fat without the need for surgery or downtime.
Perhaps one of the most amazing benefits of CoolSculpting is that it doesn't require any downtime. After a session that takes up to an hour, you can go home or back to work.
Read More: How To Choose The Right CoolSculpting Provider
One misconception is that CoolSculpting helps you lose weight. However, you may only shed one to a few pounds after a session. It is not a weight-loss treatment. It is meant to improve body contours and make them look and feel tighter and firmer. However, by losing fat in the treated areas, you can experience the same mental and physical benefits from losing weight.
Benefits of CoolSculpting for Self-Esteem and Wellbeing
Higher Self Esteem
When you look and feel your best, it often results in higher self-esteem, allowing you to take control of other aspects of your life. With more confidence, you may go after better job opportunities, get into a healthier routine, be more outgoing with people, or just feel better about yourself.
Mood disorders, like depression and anxiety, are often related to issues with self-esteem. Feeling good about your appearance may have a positive result on your self-esteem and emotional wellbeing.
Mood Boost
Self-esteem directly impacts mood. When you feel better about yourself, you're a happier person. Everybody likes feeling happy and content in their lives. This can be difficult to do if you're not pleased with your appearance.
It's important to note that results from CoolSculpting are not immediate. Your body needs the time to eliminate the dead fat cells from your body. However, once you do see results, you'll feel more comfortable with your appearance.
Promotes Social Interaction
Humans are social creatures. We've survived in groups since the beginning, and we require others to be a part of our lives. A good support system is crucial to combating mood disorders like depression.
Transforming your body, even just a little bit, can encourage greater social involvement, which can help you build new relationships that make you happy. Often times, people with low self-esteem find themselves in relationships with friends and even family who continue to put them down.
With higher self-esteem, you'll have the confidence to find social groups that make you feel good about yourself. Healthy social involvement can improve self-confidence and boost mood.
Stress Management
Confidence is the key to dealing with high levels of stress. However, being confident often allows you to overcome feelings of anxiousness in front of others and deal with the related stress.
When you have more confidence, you are free to be yourself in front of more people. Perhaps you didn't know you had a gift for performing in front of an audience until you got rid of your stubborn fat. However, with newfound confidence, you can better perform, talk to others, and become the center of attention.
Rising to the Top
Belief in yourself is necessary for almost every job. It may seem like a reach, but you'll be surprised how much of the self-assurance you need in the workplace is tied to how great you feel in your own body.
Whether you're walking into your boss' office to ask for a big raise, or preparing to impress clients, confidence is easily reflected by your body language. If you aren't comfortable in your own skin, you'll have a hard time projecting the charisma you need to land what you're asking for.
CoolSculpting can help you feel better about the person in the mirror, and thus believe that that person deserves success in the workplace.
Encouragement for Future Health
After visiting the dentist, most people want to keep that clean feeling for as long as possible, so they brush three times a day and floss more. The same determination can be said for those who lose weight. When you spend effort to lose weight, you'll naturally want to keep it off.
Read More: My Coolsculpting Results with Before and After Photos
Weight gain results in more and more weight gain over time. However, those who lose even small amounts of fat tend to make better choices to maintain their appearance and health.
Many people who have had CoolSculpting go because they have lost weight and want to reduce stubborn fat that doesn't respond to traditional diet and exercise. They want to continue to reduce their fat.
Those who don't exercise or maintain a healthy diet may see fat and think that nothing can be done, so they just continue to gain weight from lack of activity and unhealthy eating.
Getting rid of even small amounts of fat can reinforce the cycle of making healthier choices, which builds self-confidence and that confidence can help people stay determined when it comes to their diet and exercise.
Is CoolSculpting Right for You?
Fat freezing with CoolSculpting can help you maintain your weight loss plan, diet, and exercise. It begins with boosting your self-esteem so that you can be confident in yourself and your abilities.
CoolSculpting might be right for you if you want to remove stubborn fat non-surgically, and you have enough fat to treat. Our general rule is that you have enough pinchable fat if it is equivalent to about an inch.
If you're interested in CoolSculpting, schedule a consultation or session with our Master CoolSculpting Specialist today!