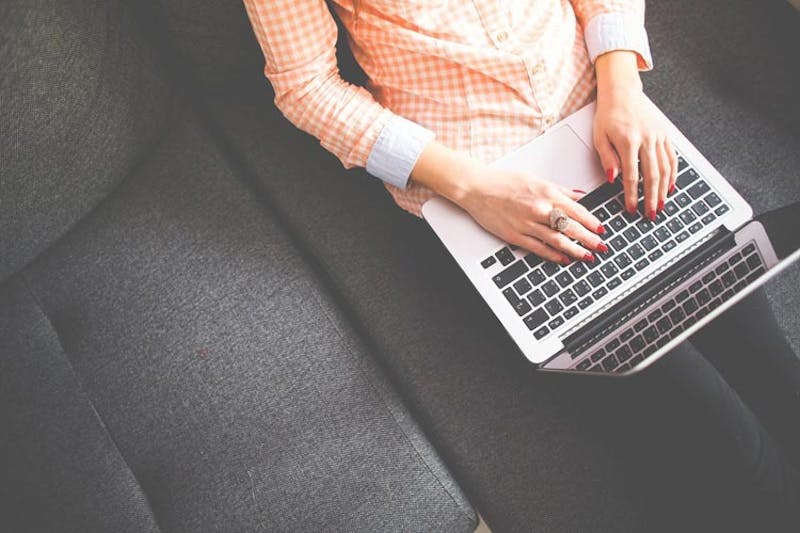 Deciding to have cosmetic surgery is a big and important decision. When you want liposuction, it's important to find a surgeon who understands your goals and can provide you with the best possible outcome. Finding a plastic surgeon can be difficult for those who don't know what they're looking for. Here are a few tips to help you choose your Orange County liposuction surgeon.
Do Your Homework
The first step to finding your ideal surgeon is to do some research. Look up the plastic surgeons in your area and read some of their reviews. You can easily get a sense of past patients' experiences and learn a little bit about each surgeon and their techniques.
You can also reach out on social media and find groups of both women and men who have had liposuction in your area and talk to them to find out where they had the procedure done and who was their surgeon.
Check Qualifications
Once you've found a few options and headed over to their website, you should make sure that they are qualified. Make sure that the candidates you've found are trained in liposuction. Some doctors may even be specialists who are experts at removing excess fat via body contouring.
Your plastic surgeon should also be certified by the American Board of Plastic Surgery. Their website has a database and a search engine that allows you to look up whether or not your candidates are board-certified for plastic surgery.
Come to Consultations Prepared
Bring a few questions to your consultation. Whether you have one or multiple, make sure to ask the questions that matter the most to you. A consultation is a great place for you to meet with your surgeon face to face so that you get a feel for who they are and can determine whether or not you would be comfortable with that individual performing your cosmetic procedure.
During the consultation, you can also see photos of the surgeon's past work, and ask about their qualifications for liposuction. This is also the place for you to fully express your goals for the areas of the body you want to be treated and make sure you are on the same page.
You can also clarify costs during this initial meeting. It's important to discuss the fees involved before surgery so that there are no surprises to you. You may be able to choose from financing options that can help you pay over a longer period of time. Remember, the fees associated with your procedure will vary from doctor to doctor, so make sure that you understand everything that you are paying for.
Read More: Preparing for Body Sculpting aka Liposuction
Be Mindful of Bedside Manner
Many patients wish to work with a surgeon who makes them feel comfortable. If a surgeon pressures you, they may not be the right one for you. Your doctor should be able to address your concerns as much as possible so that you are calm when you undergo the surgery. Your surgeon should also discuss realistic outcomes with you, along with potential complications and discomfort that may come from the procedure.
Consider Aesthetics
You can't always trust a friend's recommendation or depend only on the cosmetic surgeon's experience. In order to understand their aesthetics, you will need to look at their results. To determine a sense of their aesthetic, look at the before and after photos during a consultation of treated areas to understand the results they get for their patients. Also, consistency is key for helping you determine which surgeon is the right one. Check the before and after photos to make sure their results often hit their mark.
Learn About the Operating Facility
Your safety during the surgery depends in part on the anesthesiologist and the operating facility. Make sure to ask during your initial consultation where the surgeries are performed and the facility's level of accreditation.
Understanding the anesthesiologist's qualifications is also crucial. For safety purposes, you should check to make sure that he or she is either a Certified Registered Nurse Anesthetist (CRNA) or a Board Certified Anesthesiologist.
Consider Customer Service
While you may find the perfect plastic surgeon, if their office's customer service is lacking, you may no longer feel comfortable having that surgeon perform your plastic surgery. A plastic surgeon's office should always make sure to treat you well and care about how other patients are being treated. Be mindful when you walk into the office for the first time, and see how they deal with their patients.
Also, consider the atmosphere. If the office is upbeat and positive, it could make your experience much more pleasant. It's normal for patients to feel some anxiety during their initial consultation and when they come on the day of their surgery. The atmosphere of the office should be able to help calm your nerves and keep you in a positive mindset.
When visiting a plastic surgeon's office for the first time, here are a few things to ask yourself:
Is the staff friendly? Is the staff helpful?Do they reply to patient's in a timely manner?
Read More: What to Expect During Your Liposuction Pre-Op Appointment
Listen to Your Gut
If you don't feel comfortable, don't let yourself feel pressured to work with that plastic surgeon or stay in their office. The relationship you have with your cosmetic surgeon in Orange County is private and personal, and you deserve to have the right kind of connection.
You can take as much time as you need to choose whether to move forward with your surgical procedure and a particular surgeon. You may know immediately when you meet the right surgeon or visit the right office, but other patients take time to decide, and there's nothing wrong with either way when you listen to your gut.
Find your perfect cosmetic surgeon by scheduling your free consultation today.