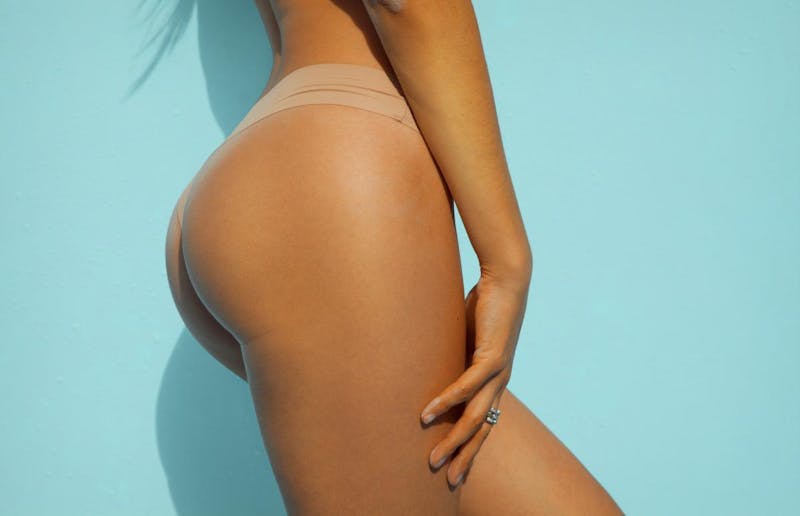 Butt Implants And The Dangers Of Black Market Plastic Surgery Latest Trends And The Hype Behind Butt Implants
Breasts have traditionally been the most sexualized part of a woman's body, but lately trends have shifted toward a greater desire for a more curvaceous booty. As a result, the requests for cosmetic enhancement procedures have changed. Patients are seeking a curvier look these days and searching for ways to enhance their behinds. While it may be tempting to seek out a "quick fix," here's what you need to know about butt implants and the scary black market dangers that exist…
The Truth About Dangerous Black Market Plastic Surgery
Unfortunately, as the plastic surgery industry continues to expand, so has the number of low-quality and cheap illicit treatments available. These "black market treatments" leave patients with less than desirable results, serious problems and sometimes dangerous complications. All too often, patients who try to save money on black market plastic surgery end up spending more on reconstructive surgery to fix the problems that arise. Because of this, the demand for reparative procedures following botched surgeries is increasing.
Dr. Niccole recently discussed this issue on The Dr. Oz Show. The founder and Medical Director of CosmetiCare Plastic Surgery Center and MedSpa met with Dr. Oz to discuss the complicated surgery he performed to remove K. Michelle's butt implants. K. Michelle is an American R&B singer, songwriter and reality TV star. She has been very outspoken about the pain she endured from her butt implants and her regrets. After removing hundreds of pellets from K. Michelle's butt,
cosmetic surgeon orange county was able to re-sculpt her existing tissue and give her the size, shape and proportion she desired. Read more about K. Michelle's surgery to remove her butt implants here.
Preferred Method: Brazilian Butt Lift
The preferred method to enhance the size and shape of a patient's butt is known as the Brazilian Butt Lift (BBL for short) and it involves the use of the patient's own fat and fat transfer. This is healthier, easier and often provides the most natural looking and natural feeling results. However, if a patient does not have enough excess fat, then synthetic implants that are specially created can be used. The final result is a rounder, fuller behind.
The Brazilian Butt Lift has been shown to be a safe and effective way to provide patients with long lasting, beautiful results. To learn more about this procedure and how the team of experts at CosmetiCare Plastic Surgery Center and MedSpa can help you achieve your cosmetic goals, book a free consultation or call 949-438-5303.