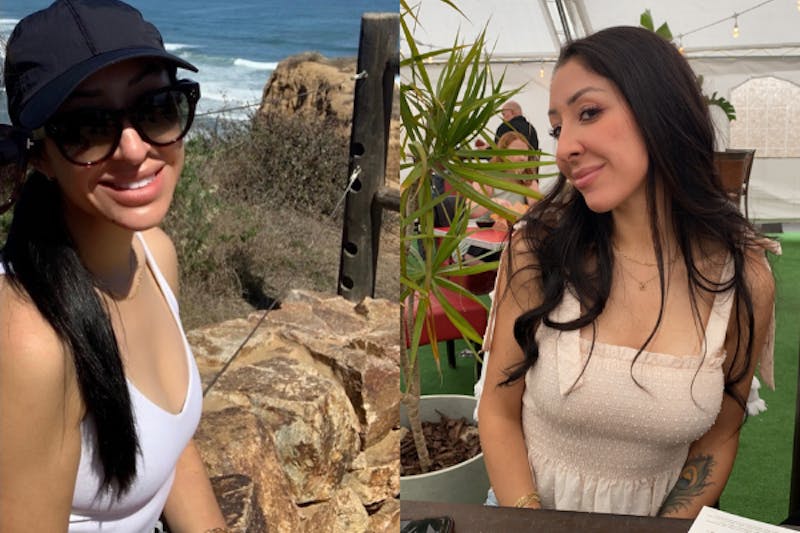 Before and After Breast Augmentation Journey at CosmetiCare
Home » Articles » Before and After Breast Augmentation Journey at CosmetiCare
Before and After Breast Augmentation Journey at CosmetiCare
by Courtney Clements | May 20, 2021 | Articles, Breast Augmentation
My name is Jessica and I have been an aesthetician at CosmetiCare for three years. I have the amazing opportunity of working with a variety of patients daily, many of whom have undergone surgical procedures with a CosmetiCare board-certified plastic surgeon. I've heard so many great stories of what being a surgical patient here is like, how great the staff is, what aftercare is like, etc. For the last year or so I had been considering having my own breast augmentation done, and I was ready to begin the process of becoming a CosmetiCare surgery patient.
Why I wanted a breast augmentation
Before I decided on having a breast augmentation, I had just lost around fifteen pounds, so my breasts were appearing deflated and I was looking to regain more volume. Overall, I wanted to feel more feminine and confident in my own skin.
I've had many patients with the same goals for themselves, so hearing their stories and how great they feel in their own skin after undergoing this procedure, I knew it was right for me.
Why I chose CosmetiCare
As a staff member of CosmetiCare, I know that standard of care is something we take very seriously, so it was a no-brainer that I would choose one of our board-certified plastic surgeons to perform my breast augmentation. I speak with our patient coordinators and doctors daily, and I know how much they love what they do and how skilled they are at their craft. Aside from this, our surgical operating room is on-site, so I didn't have to travel to a hospital.
When choosing a doctor, I knew Dr. Von Maur was the perfect choice for me. He truly is one-of-a-kind, not only with his surgical skill set but also with his bedside manner. Reading all his amazing reviews and testimonials that his patients have done over the years, I knew I had to meet with him.
My consultation experience
At my consultation, I met with Dr. Von Maur and my patient coordinator Cheri. We began by taking "before" photos that would be processed using CosmetiCare's New Look Now photo simulator. New Look Now is an amazing technology we offer, that allows you to actually try on the procedure before even having it done! I was able to see what different breast styles and sizes would look like on my body, which was a huge game-changer in my decision-making process.
Dr. Von Maur is a surgeon like no other. He made me feel so comfortable and that he genuinely cared about my wishes and the goals that I had for my new breasts. He stressed to me just how important choosing the correct implant size is, as it needed to match my body frame.
I went into my consultation thinking I knew what would look best for me, but after talking with Dr. Von Maur we decided on an implant that was even better than what I had hoped for. I knew that I had wanted more fullness which made me think that a high-profile implant would give me my desired look, but we ultimately went with a moderate-plus silicone implant. Not only did this implant give me the fullness I wanted, but it also matched my figure and felt more natural.
Leading up to surgery
Two weeks before surgery, I had my pre-operative appointment with Dr. Von Maur to go over everything I would need to know before my procedure. We went over all my paperwork together, and he explained to me which medications I should stop taking and how to properly prepare for surgery. I was also given antibiotics that I would need to begin taking a couple of days before surgery to help prevent infection. We also went over the implant size that we decided on to make sure that this was still the look I was aiming for.
Surgery day
On the day of surgery, I was so excited!!! I had been counting down the days and minutes until my surgery and it was finally here. The staff was amazing, I could see first-hand why all of our surgical patients have such good things to say about our surgical staff. Dr. Von Maur and his staff truly held my hand through the entire experience making sure I felt calm and comfortable.
He sat in the pre-op bay with me and drew on my chest so I knew exactly what my surgery would be like, and he also had different sizers brought in so I could try them on one last time to solidify my implant style and size decision. I knew that the implant was a perfect match, it was proportionate, and would give me the breasts I have been wishing for.
It's important to note that my experience with my anesthesiologist was also amazing. I was pretty nervous about being put under, but I felt very safe and in the best hands.
Overall, my surgery day experience was extremely informative, calm, and I was at total peace with my decision of having a breast augmentation.
After Surgery
After surgery, I woke up feeling some tight chest pressure, but I didn't feel any pain. I was very sleepy, but not at all nauseous from the anesthesia. I was prescribed pain medication which made me feel ultimately painless.
Post-surgery
I came in the very next day to see Dr. Von Maur so he could see my incisions and to check for possible infection. Everything was looking great, I just had swelling and felt sore.
CosmetiCare also offers a light stem LED light which is great in assisting with swelling. It also helps to increase circulation and break up excess bruising. I came in every day for a week after surgery to help reduce any discomfort I was feeling.
I was advised to drink a ton of water and eat a clean diet to increase protein in my body to allow my body to continue to heal quickly and efficiently. I also couldn't work out or perform and vigorous activities for four to six weeks.
Overall experience
My entire surgical procedure at CosmetiCare was everything I had hoped for and more. Everything from the quality of care to the technology we offer is second to none. I felt very informed throughout my entire journey, and never had any cold feet. Dr. Von Maur truly held my hand throughout the entire process and has an incredible eye for plastic surgery.
With my new breasts, I feel confident in the clothing I am wearing and in my own skin. I wanted to get back to the best version of me, and Dr. Von Maur along with the entire CosmetiCare staff has helped me to look and feel my best.
ABOUT THE AUTHOR
Courtney is a Public Relations and Marketing guru at CosmetiCare and a graduate of California Baptist University. As a true lover of beauty, Courtney is extremely passionate about the industry and is always learning the newest tips and tricks to share with our readers. When she's not busy creating content, you can find Courtney relaxing on the beach with her Springer Spaniel, Calvin Harris!
0 Comments
Your email address will not be published. Required fields are marked *
Comment *
Name *
Email *
Website
Save my name, email, and website in this browser for the next time I comment.
Submit Comment
←
The Top 5 Reasons You Should Peel
Quick Guide to a Fat Transfer at CosmetiCare in Orange County
→
Save 50% on breast implants* by mentioning this blog!
Learn More
Related Articles
Which Breast Implant Shape is Best for You
By CosmetiCare | November, 6 2019
Learn More