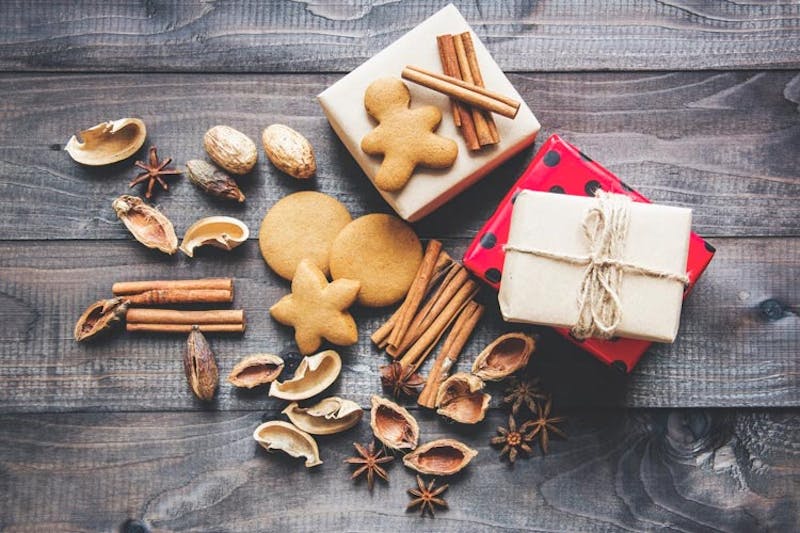 During the holidays, it can be particularly difficult to say no to piling your plate high with your favorite foods. However, if you're scheduled to undergo liposuction soon, it's important that you maintain your healthy diet. The food and drinks you consume in the weeks before your plastic surgery procedure can impact your recovery. The nutrients from a healthy diet are necessary for minimizing inflammation, swelling, and scarring from your procedure.
Why Diet Matters
Please note that by "diet," we are talking about the food you put in your body, not the process of controlling your intake for the purposes of weight loss.
Liposuction is a surgical body contouring procedure. It requires either local anesthesia or general anesthesia and small incisions in order to remove fat from areas of the body. This means your body will be put under a certain amount of stress during the procedure, and will require plenty of rest and nourishment to recover. Strengthening your body with the right kind of food before liposuction will help speed up recovery afterwards.
Your Diet Before Liposuction
Before your cosmetic surgery procedure, it's recommended that you stop eating foods containing simple carbohydrates, which promote inflammation. These foods include:
RiceCerealBread
Instead, it's better that you switch to fresh products, including fruits, vegetables, nuts, seeds, legumes, and whole grains.
Also, remember that even if you eat healthy foods, you still have to mind your portions! It's recommended that you monitor your calorie intake, eat food in moderation, and exercise regularly in the weeks leading up to your liposuction procedure.
Tips for Avoiding Holiday Binging
There's one time of year that makes all of us gain a little extra weight, and that's the holiday season. However, with these tips, you can avoid the holiday binge so that you're prepared for your liposuction surgery.
Avoid Skipping Meals
Many people think skipping meals will help them cut calories. However, calories are a measurement of energy. Your body needs an adequate amount of calories a day to function properly.
Skipping breakfast in exchange for a larger lunch or dinner may mean that you can actually consume more than you normally would. Your body will be hungry and lacking energy if you're skipping meals, which means you could eat more in your next meal to make up for the lack.
Practice Portion Control
It can be difficult during the holidays to not load your plate up with your favorite foods. However, practicing portion control can help you keep your diet. You can still sample all of your holiday favorites, but starting with smaller portions first. If you're still hungry after eating your first plate, you can always get more food.
Eat Slowly
Eating slowly will help your body notice when it's full. It takes about 20 minutes for your brain to send out signals of fullness after you've started eating. If you've ever eaten a large meal quickly, you should know that once your body realizes it's full, it's often too full, and too late. In contrast, when you eat slowly, it means that you've eaten less by the time your brain realizes you're full.
Enjoy in Moderation
Much like portion control, moderation can be a tricky one. Moderation means that it's okay to eat unhealthy foods every now and then. After all, we are only human, and it's not good to guilt and deprive ourselves of nice things! But be mindful of how much you're partaking of the unhealthy stuff; if you're going to load up on mashed potatoes and pie tonight, make sure to not eat the same kinds of food tomorrow.
You don't want to continuously eat fatty, processed, and carbohydrate-rich foods before liposuction. However, having it every now and then doesn't mean you won't have great results after the procedure.
Continue to Exercise
One thing many of us forget to do during the holidays or when on vacation is to keep up with our exercise routine. This time of year is the busiest, which means that getting your cardio or strength training in will take some time management skills.
The good thing is that a workout doesn't always have to take place in the gym. You may choose to substitute your usual regimen for something else that works with your holiday schedule. For example, if you normally use a step machine at home, you can still get a quality workout power-walking through the mall to buy those last-minute presents.
Monitor Your Weight
Checking your weight at least once a week during the holiday season can help maintain your weight and avoid the binge. As soon as the scale starts to creep up, you know you'll have to cut back on your calories or work out more. Remember, it's easier to prevent weight gain than to try to lose the weight you've already gained.
Monitoring your weight regularly will help you stay mindful of what foods and beverages you put into your body, which can help you avoid going wild during the holidays.
BYOF (Bring Your Own Food)
If you know that you won't be able to avoid fatty foods at holiday gatherings or an upcoming event, consider bringing your own food to your parties. It's important to maintain your diet of healthy foods. It'll be easier to pack your own snacks or meals rather than inconvenience the host by asking them to prepare healthier options for you.
Don't Waste Calories
It's okay to have moderate servings of yummy goodies at holiday dinners, but in this case, it's going to have to be one or the other. Prioritize the foods that you really love so you can make the most of your allowable calories per day. For example, if you want pumpkin pie for dessert, maybe skip some of the other high-calorie items.
What's your favorite holiday food? Let us know in the comments!