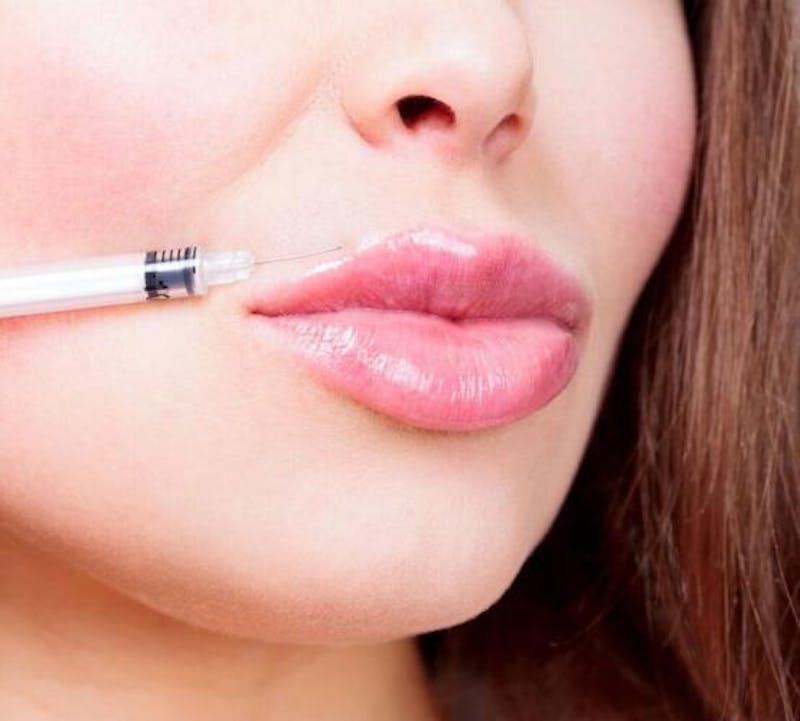 All the Tea on Lip Injections
Jo here!
I want to give you the full behind the scenes + deets on lip injections since so many of you had questions when we posted on IG! I was surprised to hear how many of you either have gotten them done before (you'd be shocked at the amount of people…) or want to get them done in the future. Since we like to show as much as we can with you guys, I wanted to be fully transparent with the cosmetic process of lip injections.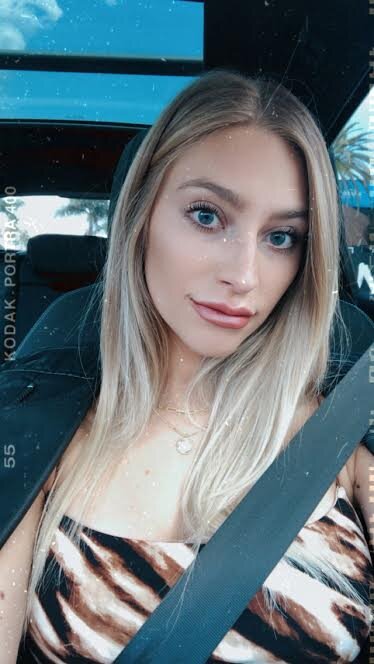 24 Hours
The Process:
Before starting the process I told the nurse exactly what I was wanting to achieve — a little plump on the top and bottom, keep my shape, but stay away from the duck lips! Jut enough where people can tell something is different but they just can't put their finger on exactly what it is 😉 IMO, that's how cosmetic enhancements should look; not too obvious.
First and foremost, the doctor will most likely take photos of your lips before starting so you can compare the before and after pics. Obviously you can opt out of this if you'd like but I personally liked to compare the difference. As soon as I sat down in the chair the nurse, Allison (IG linked – she is an actual angel on earth), put numbing cream all over my lips. We talked for 5-10 minutes or so until my lips felt completely numb.
Once I was feeling numb, Allison started the injections. She does the top lift first and works from the right side to the left side, and then moves onto the bottom lip. The number of needle insertions of course depends on how much you're getting, but I would guess my process took about 12-15 times. The first time I went, I got a little less than a full syringe (1 CC) of Juvederm. Do your research on the different types of fillers as there are a variety of products out there.
I have a super low pain tolerance and it really wasn't painful. My NUMBER ONE tip is to NOT go when it's your time of the month. Your body is more sensitive and pain is heightened. It will be 10 times more painful, so I'm begging you to just don't do it.
The whole process takes about 20-25 minutes or so. I had Jacquelyn there for moral support, so it made time fly by! I recommend bringing someone along to entertain you as much as they can, I hate doing these types of things by myself!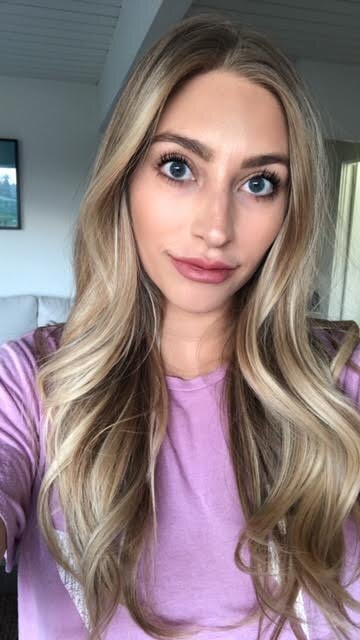 48 Hours
After:
Obviously listen to your doctors aftercare tips but mine were to ice a ton, no alcohol for 48 hours before or after, and no working out for 48 hours after the procedure. All of this is to try and eliminate as much bruising and swelling as possible. Most doctors suggest no Tylenol or Advil products too as they are blood thinners.
Now it can't all just be rainbows and butterflies, I mean I did just inject a foreign substance into my lips. So, the night after getting my injections (about 10 hours later) my lips definitely started hurting once I was getting ready to go to bed. They were swollen, sore and felt like they just needed to be iced constantly. This part is painful, but it goes away by the next day.
The morning after (24 hours later) my lips were super swollen. I would recommend not going to work the day after just to avoid seeing coworkers and having people ask questions! Take a WFH day or get it done on a Friday so you have the weekend to recover.
After about 3-4 days, by lips had swelled down and they went back to a more natural shape. I'm OBSESSED with them and feel like my face was just meant to have them lol. I love the size and shape of them now, and definitely don't feel I need to go back anytime soon. I've gone a total of two times – my first time was about 4 months ago and then I recently went in again to get them touched up since my body broke the Juvederm down pretty quick the first time. It usually takes a couple times to get the size and shape you want, and then you can just maintain them and go in maybe once a year or so. Again, depending on how quick your body breaks it down.
**Always seek the advice of your doctor or other qualified health provider with any questions you may have regarding a medical procedure**
FAQ's
How long do they last? Totally depends on the person but usually 6-9 months. If you work out a lot and/or have a fast metabolism then they probably will dissolve quicker.
What type of filler did you use and how much of a syringe? I got one syringe (equal to 1 CC) of Juvederm
Have you gotten botox too? Nope but definitely something I would consider for preventative measures in the future. Don't really feel like spending my money on Botox right now.
How do you get the shape you want? Be vocal about what you want your lips to look like and bring in photos. There are so many different types of "styles" and shapes you can achieve with lip injections. For example, you can ask for a top lip lift, or to a plumper lower lip. Your doctor should be able to provide direction and suggestions as well.
What did it feel like? I recommend putting the numbing cream on your lips for as long as you can, it's super easy once this goes into effect. The needle insertion feels like little pinches, almost like plucking your eyebrows… but on your lips.
Where did you go? I went to CosmetiCare in Newport Beach. They're located on the street right before Balboa Island. The office is beautiful, clean and the staff is super friendly!
Is it expensive? On average lip injections are $500-$700 but it depends on where you go (both the doctor and the city you are in). Most places provide free consultations, which I highly recommend so that you know how much it'll be beforehand.
Click HERE to check out CosmetiCare.
We hope this was helpful and please let us know if you have any questions!
This post originally appeared on sweat+TELL on March 12, 2020.