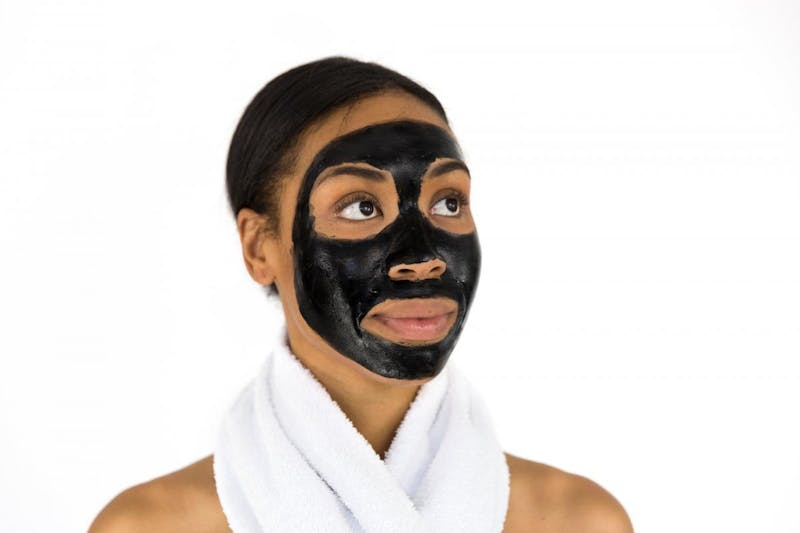 There Are Hundreds of Facial Cosmetic Products and Facial Peel Treatments To Choose From – Let's Find Out Which Is Right For You!
The face is a tender, sensitive, and ever-visible area that can be particularly delicate to treat correctly. Even the slightest irritations or incompatible cosmetic pairings can have a devastating impact. It's undoubtedly helpful to know a thing or two about your skin type and degree of sensitivity before you proceed with any cosmetic enhancements. Likewise, it's equally important to have a thorough understanding of the different types of face-based products and facial peel treatments that are available. Here, we'll go over 7 incredible facial skin treatments and discover which is the best facial peel for you.
We get it, treating the face can be frightening.
Considering how fragile and significant the facial region is, many would-be patients shy away from facial peel procedures and stick with ineffective and ultimately more expensive over-the-counter face products. As with any cosmetic undertaking, there are some horror stories of facial peel treatments gone wrong. However, these occurrences are few and far between and are usually the result of ineffectual medical technicians and low quality chemical products. These unfortunate happenings are by no means the norm and should not deter you from obtaining the glorious outcome of a facial peel.
What is a facial peel meant to do?
Like any typical facial, these skin treatments are meant to improve the look, feel, and overall healthy glow of the face. Most of the time, a facial peel involves chemical components such as AHA (Alpha Hydroxy Acids) or TCA (Trichloroacetic Acids), along with other natural ingredients such as Glycolic Acid or Salicylic Acid. These various elements are applied to the face, occasionally activated by special UV lights, and then removed within 30-60 minutes. The outcome is that a microscopic layer of skin is removed from the top of the facial region, while the remaining skin is left rejuvenated and revitalized. Some facial peels will result in noticeable peeling and slight redness, which typically subsides within 24 hours.
In essence, these treatments help to peel away the effects of sun damage, aging, acne, and other typical facial skin ailments.
What is a Fitzpatrick Skin Type?
The Fitzpatrick scale, designed in 1975, is used to determine the potential effects of UV light on a variety of skin types. The scale generally refers to the pigmentation of facial skin, however it focuses specifically on the skin's sensitivity. Understanding where you fall on the Fitzpatrick scale can be very helpful in determining the best facial peel treatment for your unique skin type. The scale ranges from Type I – Type VI. Those that fall in the first category have skin that always burns and never tans, whereas those that fall in the last category never burn and also never tan. You should try to determine where you fall on the scale before proceeding with the more intensive facial peel treatments available.
Three Types of Peels and the Acids Involved:
There are three primary categories of facial peels.
• Superficial peels utilize a lower concentration of Alpha and Beta Hydroxy Acids, along with fruit enzymes, glycolic acids, and lactic acids. These work by removing a superficial layer of the facial skin, remedying the effects of sun damage, acne, blemishes, and more. These peels typically heal within 1-7 days with minor redness and occasional flaking.
• Medium peels work with higher concentrations of Alpha and Beta Hydroxy Acids to delve deeper into the skin tissue. A medium peel will typically take 7-14 days to fully heal and some redness and flaking should be expected.
• A deep facial peel can use a combination of the formerly mentioned solutions, along with a stronger Tricholoracetic Acid to cause a full layer of skin to peel away. This type of peel is usually reserved for patients that require more extensive facial care and that don't mind have some downtime for recovery. A deep facial peel can take anywhere from 14-21 days to fully heal as the top layer of the skin manages to flake away. Once fully healed, patients can expect a dramatic decrease in wrinkles and blemishes. The overall tone and glow of the skin will be vastly improved as well.
So What Are the 7 Best Facial Peel Treatments?
1. The Salicylic Acid Treatment
Salicylic Acid is the most common active ingredient in most acne medications and ointments. It helps to clear out pores and shed dead layers of the facial skin. As a facial peel, Salicylic Acid can be used on all skin types and tones and works very well when combined with other facial treatments. If you are focused on treating acne more so than sun damage or wrinkles, then the Salicylic Acid treatment is the best facial peel for you. It involves no recovery time, is completely painless, and helps to fight acne in the longer term.
2. The Glycolic Acid Peel
This facial peel utilizes a naturally occurring acid that is extracted from sugar cane. It exfoliates the skin while providing vital nutrients to create a healthy glow. Glycolic Acid is a type of Alpha Hydroxy Acid that works to remove the top layer of your skin. This reveals a youthful, glowing, and evenly colored new skin layer underneath. This treatment has virtually no recovery time and can be used in conjunction with other facial procedures such as microdermabrasion. The results of a single treatment are instantaneous, however multiple treatments can help provide a more lasting outcome.
3. The Illuminize Peel
This Illuminize facial peel works well with patients who fall lower on Fitzpatrick scale or require less drastic results. Like the Glycolic Acid peel, the Illuminize peel utilizes Alpha Hydroxy Acid along with Phytic Acid and Salicylic Acid. This combination provides astounding results with a slightly less intensive effect on the skin. The Illuminize peel is perfect for patients who want to reduce noticeable sun damage and even out the tone and texture of their facial skin.
4. The Vitalize Peel
The Vitalize Peel also uses Alpha Hydroxy Acid, in combination with Beta Hydroxy Acid, Resorcinol Acid, and Retinoic Acid. This peel is a bit more powerful than the Glycolic and Illuminize treatments and requires a small amount of recovery time. This is the best facial peel for patients who desire a more drastic approach against the effects of sun damage, aging, and free-radicals from environmental pollutants. Patients can expect to have minimal skin flaking and peeling, and will discover an entirely rejuvenated facial skin once fully recovered.
5. The Rejuvenate Peel
The Rejuvenate Peel is a deep chemical peel that is a step up from the Vitalize facial peel. This powerful treatment is the best facial peel for those who want drastic results, are in a higher Fitzpatrick scale group, and don't mind a few days of recovery. This peeling solution contains Salicylic Acid, Lactic Acid, Resorcinol, Panthenol, and Isoceteth-20. The results from the Rejuvenate Peel are positively dramatic, however redness and noticeable peeling will occur immediately proceeding the treatment. Within a few days, you can expect to see a brand new fully rejuvenated version of your facial skin.
6. The VI Peel
This is a wonderful, all-purpose, synergistically blended peel that is safe for all skin types and tones. The VI Peel utilizes Trichloroacetic Acid, Retinoic Acid, Phenol, and Salicylic Acid along with vital nutrients and moisturizing solutions. Patients will notice some skin peeling about 2-3 days after the treatment, however there is virtually no pain during the peel and no skin preparation is required. This is the best facial peel for those who desire an all-encompassing solution that requires minimal recovery time with maximal results.
7. Medical Microdermabrasion
While not technically a "facial peel", microdermabrasion delivers powerful results and can often be used in conjunction with the lighter peel treatments. This treatment involves the use of microscopic exfoliating crystals which are sprayed gently onto the facial skin and consequently remove the skin's damaged outer layer. It is a relatively easy and non-intensive treatment and can be used on all skin types and tones. Microdermabrasion is a perfect procedure to undergo multiple times or as a combined treatment with other facial peels for maximized and longer-lasting results.
Where Should I Get My Facial Peel Treatment?
When deciding to have a facial peel treatment it is important to consult with a medical professional that will do their best to understand your needs for your specific skin type and skin issues. At CosmetiCare Plastic Surgery Center and MedSpa, we work directly with you to provide the best treatment option possible, ensuring that you have incredible results with the most minimal recovery time. We offer all seven of these amazing facial treatments and only use the highest quality peel solutions and medical equipment available. We can help you win the fight against the effects of aging, sun damage, acne, and any other facial skin troubles.
Click below to speak with one of our facial experts to learn more about the prices and procedure times for our facial peels.
New Look Now Can Show You How!
Want to know how you'll look after a facial peel treatment? Visit our partners at New Look Now to get a completely free and remarkably accurate simulation of the results. New Look Now utilizes cosmetic experts to show you how you will look post-procedure through real-time image editing. Simply submit a photo of any area on your body that you'd like to alter and the technicians at New Look Now will deliver a precisely edited version back to you within minutes. Try New Look Now for free today!