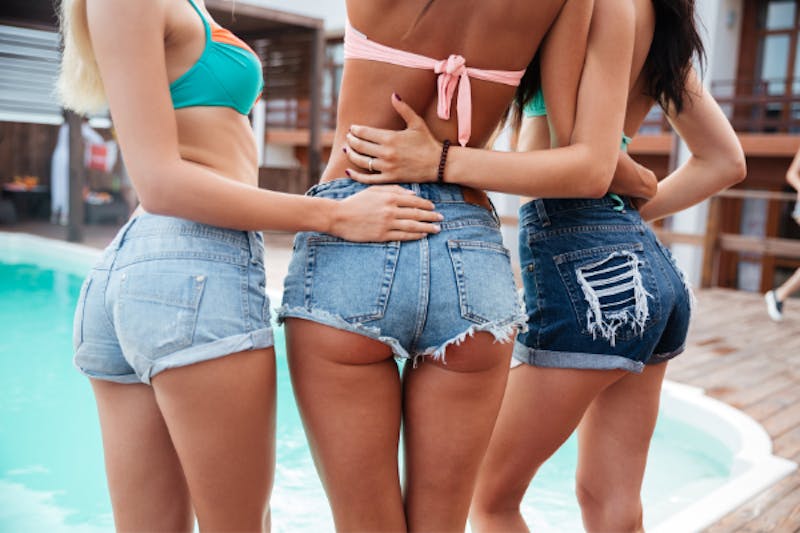 Home » Articles » 5 Fun Facts on a BBL Procedure at CosmetiCare in Newport Beach
5 Fun Facts on a BBL Procedure at CosmetiCare in Newport Beach
by Courtney Clements | Jul 13, 2021 | Articles
At CosmetiCare, our Board-Certified plastic surgeon Dr. Stefan Adair is giving you the run down on one of our most popular procedures- a Brazilian Buttocks Lift (BBL). Here's what he had to say:
A BBL is a fat grafting procedure that improves the fullness and shape of the buttocks using your own fat that has been removed from various areas of the body with liposuction. This surgical procedure continues to grow in popularity considering more and more women are now looking to enhance their own curves.
When coming in for a BBL consultation, here's 5 fun facts to consider:
1. It's the one procedure that allows you to gain weight for optimal results!
During a consultation for a BBL, some patients may not have as much fat as needed to get them to their surgical goals. In this case, I encourage my patients to eat as much junk food as they want to gain weight which will give me more fat to liposuction and then inject into the buttocks.
2. You will typically lose around two to four inches in the waist and gain two to four inches throughout the buttocks.
Considering I liposuction throughout the body including in the upper and lower abdomen, flanks, and back, there will be a significant loss of fat in these areas. When injected into the buttocks, this causes more fat to live in this area. The removal and addition of fat in different areas of the body causes that specific area to either measure less or more in diameter.
3. The most requested buttock shape is "heart shaped".
During consultations for a BBL, the most desired buttock shape I am hearing from my patients is "heart shaped." Not only does this provide more of a rounded and lifted top, it also gives the appearance of the frequently desired hour-glass figure.
4. It is very important to have an idea of the type of surgical goal you are looking to achieve.
I strongly encourage my patients to know what type of figure they are looking to obtain with surgery. I like them to bring in a variety of different photos of women for examples of figures they like so that I can clearly see what their body goals are.
5. Your surgical goals may not be proportionate to your natural body frame.
Although I do ask my patients to bring in examples of women they are hoping to resemble, they also need to remember that their goals need to align with a look that is appropriate to their natural body shape. Patients always need to keep a realistic goal in mind with any surgical procedure, and this can be discussed further during their own consultation.
To book your complimentary consultation and start your journey to the booty of your dreams, call 📞 and mention this blog for $500 off your procedure!
Save $500 off your surgery by clicking below!
Learn More
Related Articles
Which Breast Implant Shape is Best for You
By CosmetiCare | November, 6 2019
Learn More