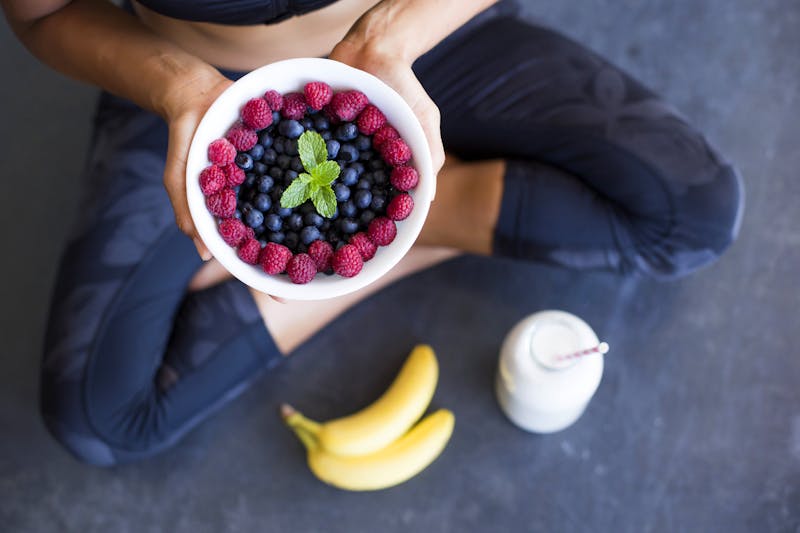 Everybody wants a healthy life, right? Absolutely! Unfortunately, we live in a society that favors an unhealthy lifestyle. Healthy living has lots of explanations. Being healthy is defined as the general feeling of being both physically and emotionally well. Shannon Beador from The Real Housewives of Orange County shares her secret to her 40 pound weight-loss journey, clean eating. "I took the principles of losing weight that I followed to my food line, and that is that you can have a protein, you can have a vegetable, and you can even have a little bit of starch, and have a satisfying and flavorful meal. You can put seasoning on your food. You can have a sauce on your food. You just need to know what the ingredients are in those." We admire Shannon and see her hard work has definitely paid off, she looks amazing!
Here are 4 tips from CosmetiCare Plastic Surgery Center and MedSpa to help you live a healthier life:
Avoid processed junk foods and sugary drinks
Processed foods are high in sugar and salt, known associates of conditions like diabetes and heart disease. The processing of these foods removes most of the nutrient content, leaving you not feeling full and triggering you to eat more.
Check the food label, look for foods and beverages low in added sugar. Try replacing the soda or sugary beverage with unsweetened green tea or water with slices of cucumber and lemon.
Eat the rainbow
Fruits and vegetables are among the most nutritious foods for giving us enough vitamins, minerals, and fiber. They contain a high amount of antioxidants, which remove free radicals that damage our cells. Eating a variety of fruits and vegetables create a wide range of good bacteria in the gut helping to create a strong defense between us and the environment. They also improve our immune system and strengthen our long-term health.
Try blue, black, or red berries; yellow, orange and red peppers; and dark leafy greens like spinach and kale.
Drink plenty of water
Water is needed to carry out body functions, remove waste, and carry nutrients and oxygen around our body. It's also proven to make your skin look healthy and radiant as ever.
Adults need to drink at least 1.5 liters of fluid a day, or more if it's very hot or with increased physical activity.
Get Moving
Physical activity is very important for people of all weight ranges and health conditions. Being active helps us burn off the extra calories, is good for the heart and circulatory system, maintains or increases our muscle mass, helps us focus, and improves our overall health.
150 minutes per week of moderate physical activity is recommended Try using the stairs instead of the elevator Go for a walk during lunch breaks Make time for a fun weekend activity
A few simple steps can go a long way towards improving your diet and overall health. Good health isn't just about healthy eating and exercise, it is also about self-love, adequate sleep, and maintaining social relationships. Shannon definitely understands the importance of this. A few ways she practices self-love is by maintaining a skincare routine and total body care with treatments such as: HydraFacial Platinum, ClearLift, and CoolSculpting.
Which health tips are most applicable for you right now? Share these tips with your family and friends to help them stay healthy. To learn more about staying healthy and keeping your skin looking great, read through our other blogs or schedule a consultation today.