Is it possible to get toned abs while taking a nap? The Real Housewives of Orange County's Kelly Dodd is giving it a try. Kelly's always up for taking her fans along via social media during her beauty treatments — remember when she tried microneedling and had the best caption about it?
Yesterday, Kelly got a jump on summer by visiting Orange County's CosmetiCare to try CoolSculpting for the first time. It's a non-surgical treatment that is said to freeze fat cells, which leads them to be naturally processed and eliminated.
If you're wondering whether that hurts, Kelly makes it seem like a breeze in her Instagram caption.
"Has anyone tried CoolSculpting yet? @woziemoore gave me my first treatment at @CosmetiCare_ today," she writes. "She used the CoolSmooth applicator while I took a nap. Getting bikini body ready has never been so easy!"
She also filmed on Instagram Stories right before her treatment. "We're working on Kelly's abs, they're already gorgeous. She actually wants to continue eating the way she wants," CosmetiCare's Rosie Moore said as she held the applicator. "They're already gorgeous abs, but we're going to get them a little tighter."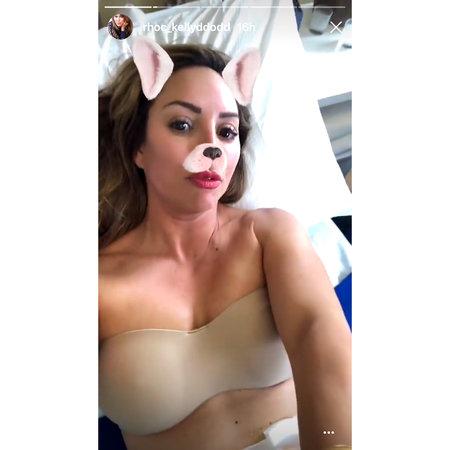 Then they put Kelly in this contraption that Rosie said is "almost like a girdle."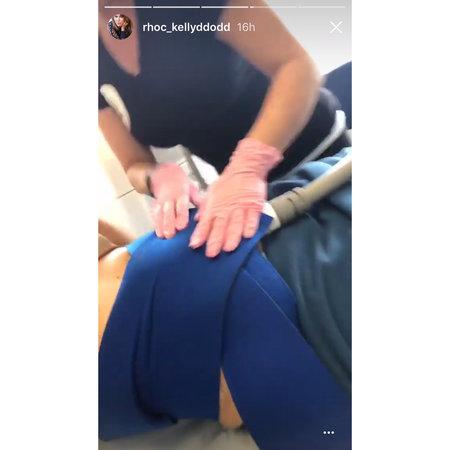 The whole treatment takes an hour and 15 minutes, which is when Kelly took her nap. Hopefully, she'll update us on her CoolSculpting results!