Let's all be real, we want to look our best on the big day! Let's start with one of the most important features, our face.
To all my brides-to-be, you've made it through the fun part of your engagement. It's now time to start a wedding beauty regimen together! It is now the perfect excuse for a makeover (even if you are not a future bride) so that you can have the best hair, skin, and nails of your life as you make your way down the aisle.
Jb and I are obsessed with self-care. We love getting our teeth whitened, going to the gym together, doing face mask together before bed… But now we have been introduced to the amazing Hydrafacial treatment with an amazing team at CosmetiCare.
We are about eight months out to our big wedding day in Mexico where it is beyond humid.
This means oily skin could be in effect…
We are now starting our wedding beauty regiment and I highly recommend this to all future brides and even grooms! Do these activities together, it helps relieve the stress from wedding planning and you can even make a date out of it!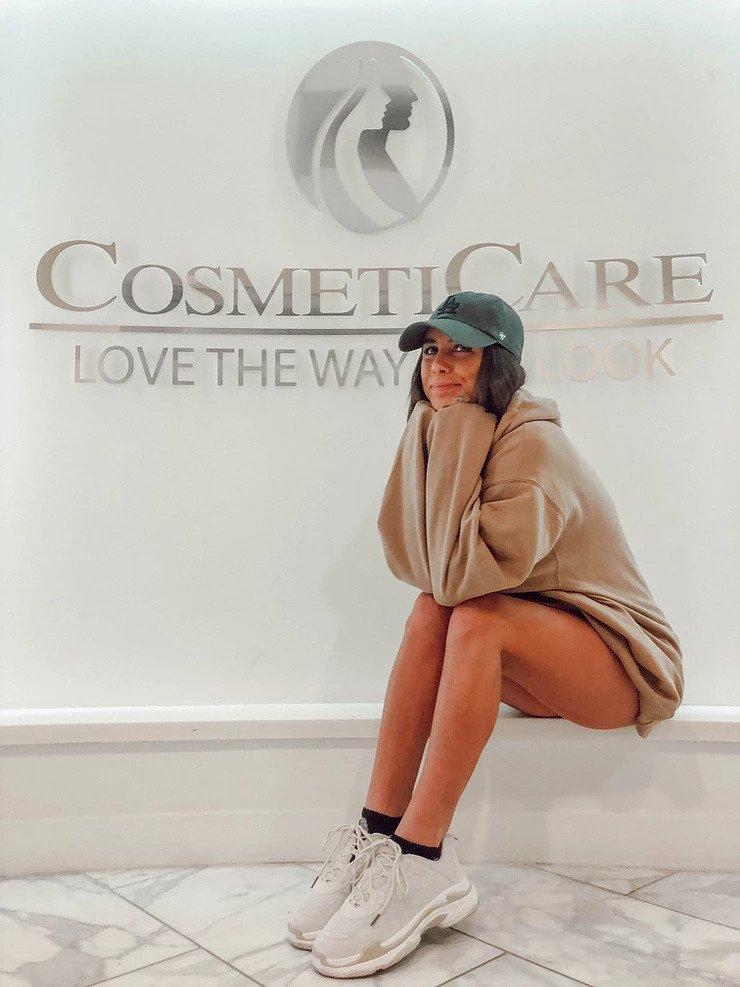 CosmetiCare is our go-to Medispa to get all of our wedding prep needs. We trust their super sweet and certified team to prep us to be flawless when saying our, "I Do's"
They have many non-surgical and surgical treatments for almost everything.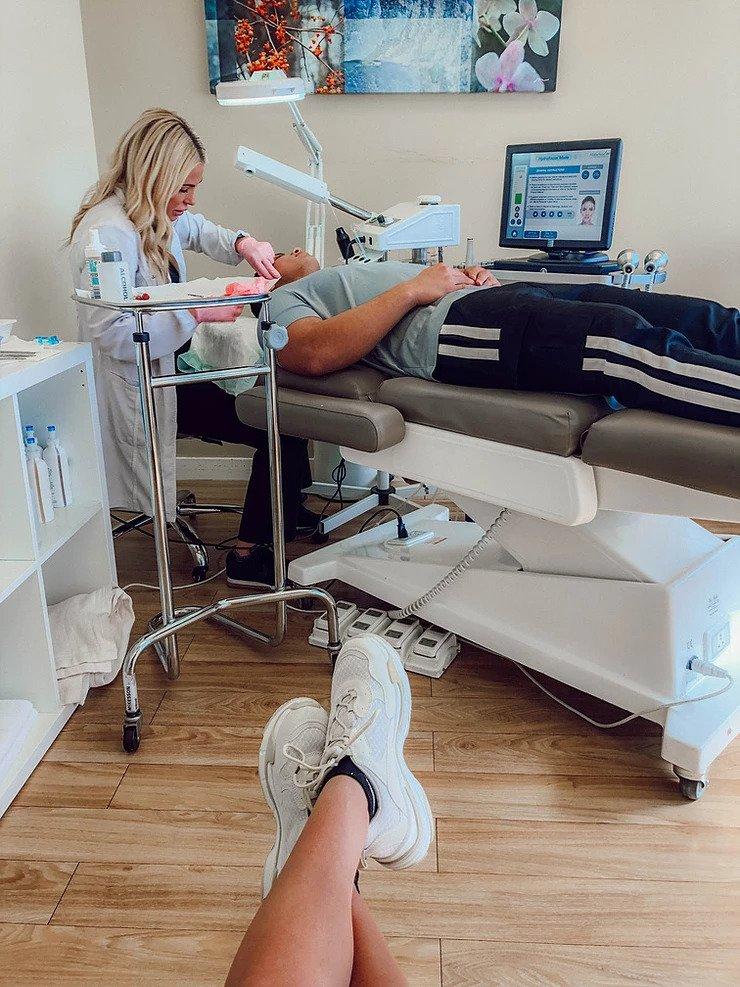 We had the pleasure of working with Sarah who has been an R.N, specializes in injectables, laser various skin treatments for over 12 years! This was Jb's first facial ever. He was extremely excited.
What is the HydraFacial Platinum?
The HydraFacial Platinum is an incredible facial treatment package utilizing unique patented HydraFacial technology along with additional skin care methods. For those of you that are unfamiliar with
HydraFacial, it is an amazing facial rejuvenation treatment that cleanses, extracts, and hydrates. The HydraFacial Platinum is designed to maximize the entire HydraFacial experience by including pre and post-facial enhancements.
You have to be careful at other places as they are imposters and say they have the Hydrafacial treatment but they call it Hydrofacial, Hydra Spa or Hydra Facial. THIS is NOT an actual HYDRAFACIAL!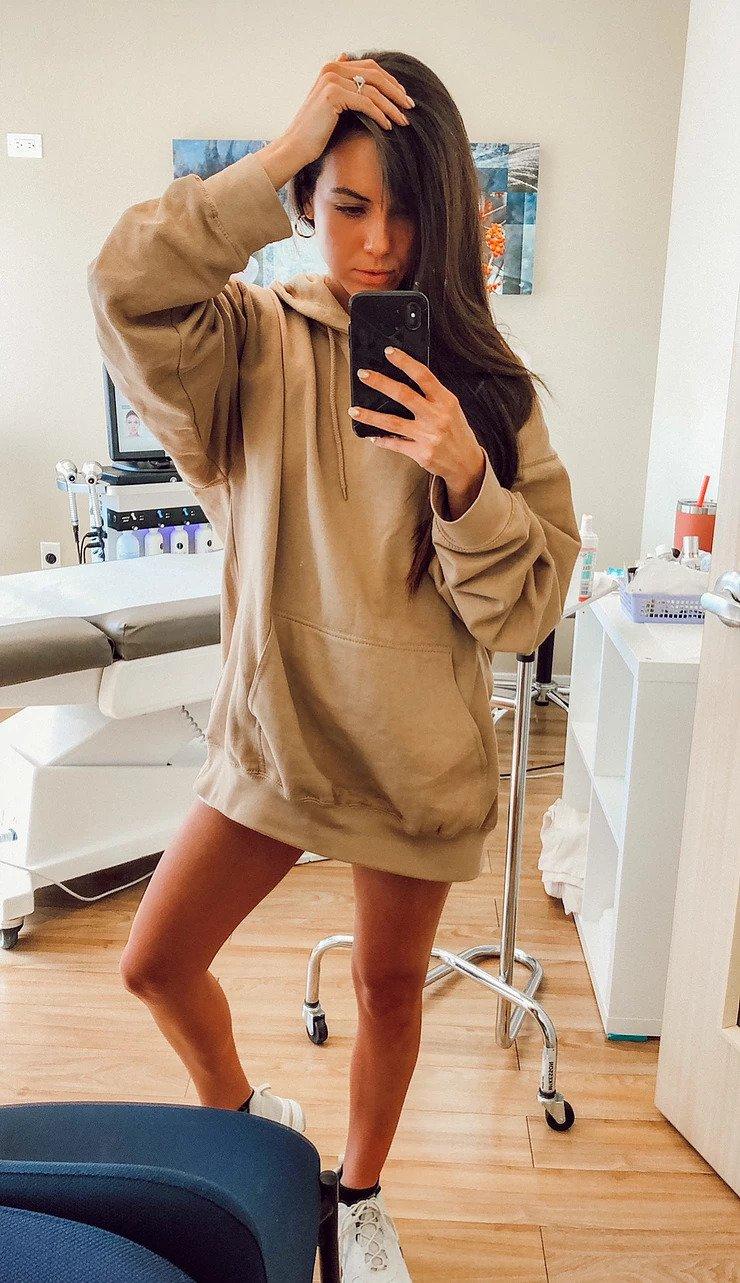 This photo is after my treatment that took a little under an hr long.
It was AMAZING!
The first step was something that was very new to me and I was a little scared. Dermaplaning is where my entire face was shaved! Ladies, I highly recommend this as we actually have so much hair on our face it's crazy and your makeup will now apply smoother than before. I was nervous because I thought your hair would grow back thicker, however that is a myth!
Here are more details about the Facial treatment straight from CostmetiCares website:
The HydraFacial Platinum treatment begins with a skin assessment and a detoxifying and cleansing lymphatic massage. This specialized massaging technique is designed to drain lymphatic fluids that have built up within the body. Lymphatic fluid buildup can increase the negative impacts of bodily toxins, aging, and other types of skin damage. Often times dermaplaning is added to a HydraFacial Platinum treatment as well.
The detoxifying massage is then followed by the traditional HydraFacial procedure. During this process, the patented HydraFacial device gently exfoliates and resurfaces the facial skin. The device then proceeds to painlessly suck out debris from your pores while delivering hydrating moisturizers. Lastly, the HydraFacial treatment protects your skin with antioxidants and peptides that maximize your face's vibrant glow.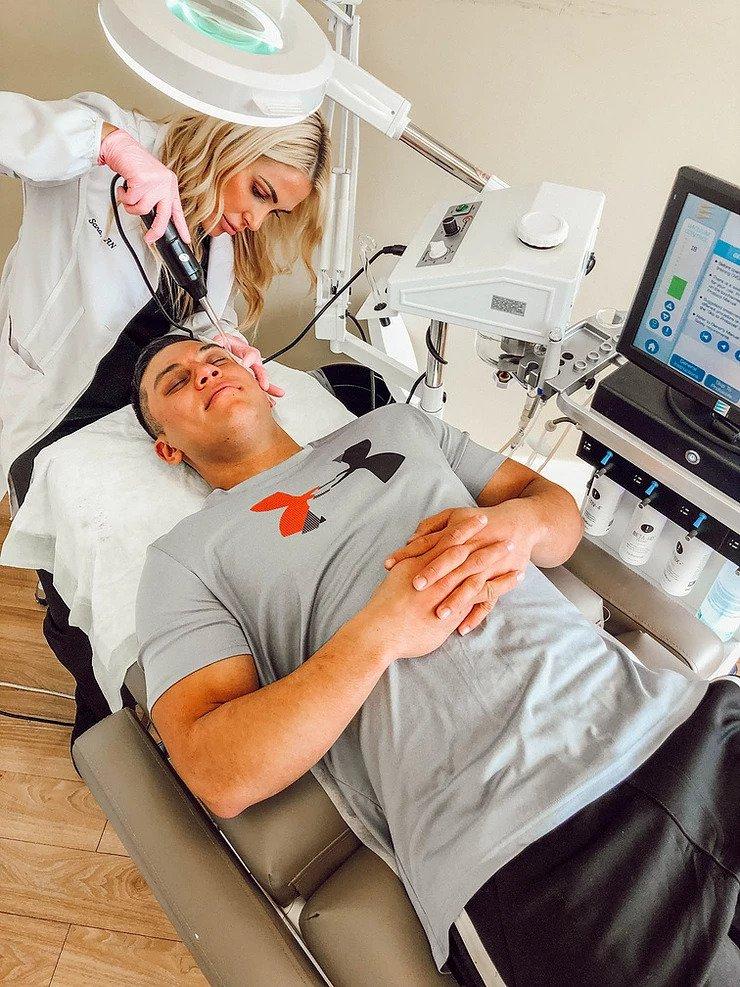 One of our favorite parts was the High-Frequency tool. The tool kills off any bacteria. It was really cool!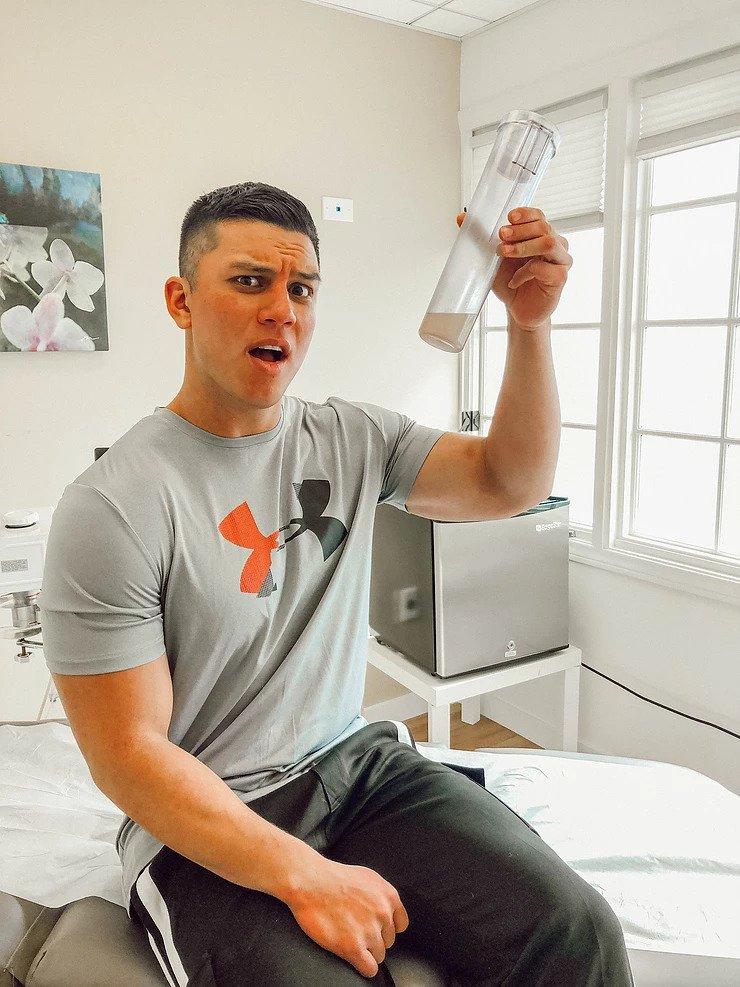 YES, this is all the gunk that as in Jb's face. We both had about the same amount. Can you believe that was in our face? I mean EW!!!! This makes me so grossed out I actually almost vomited.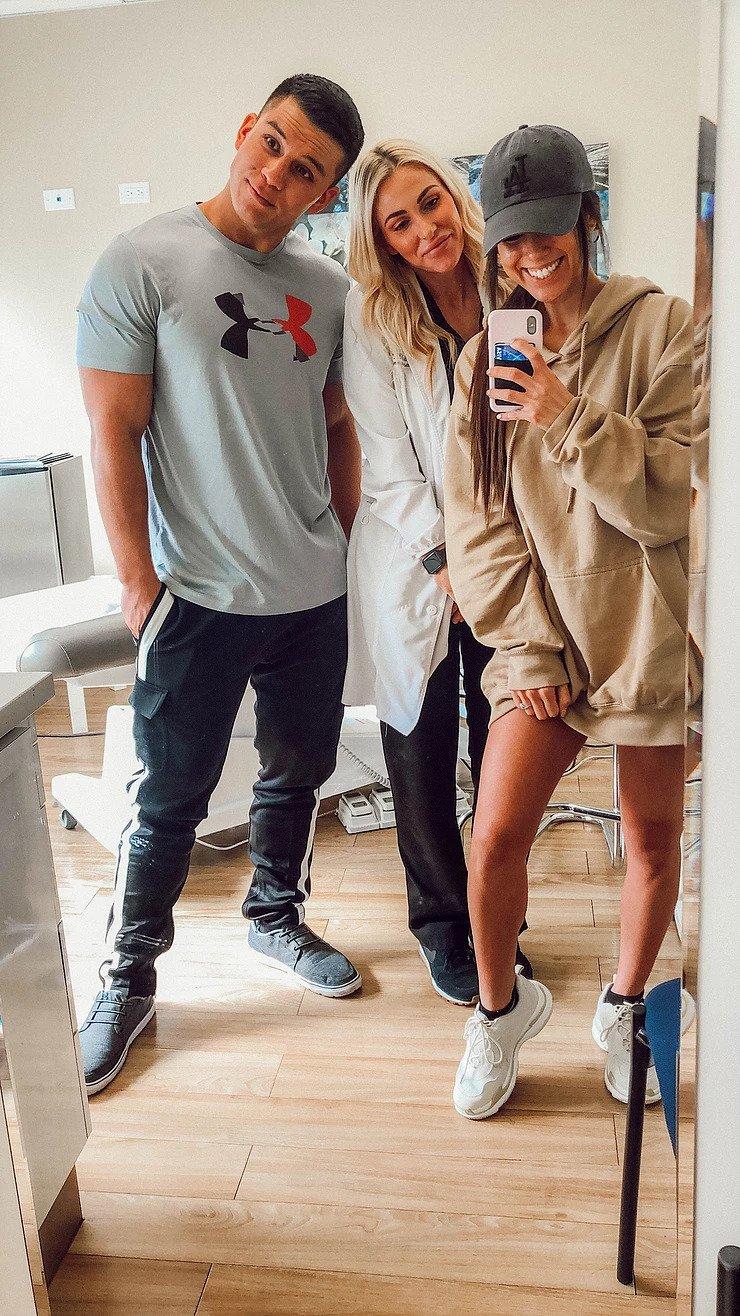 Thank you, Sarah and the CosmetiCare team for prepping our skin for our special day to come! Check out our faces we are glowing!!! #Groomglow