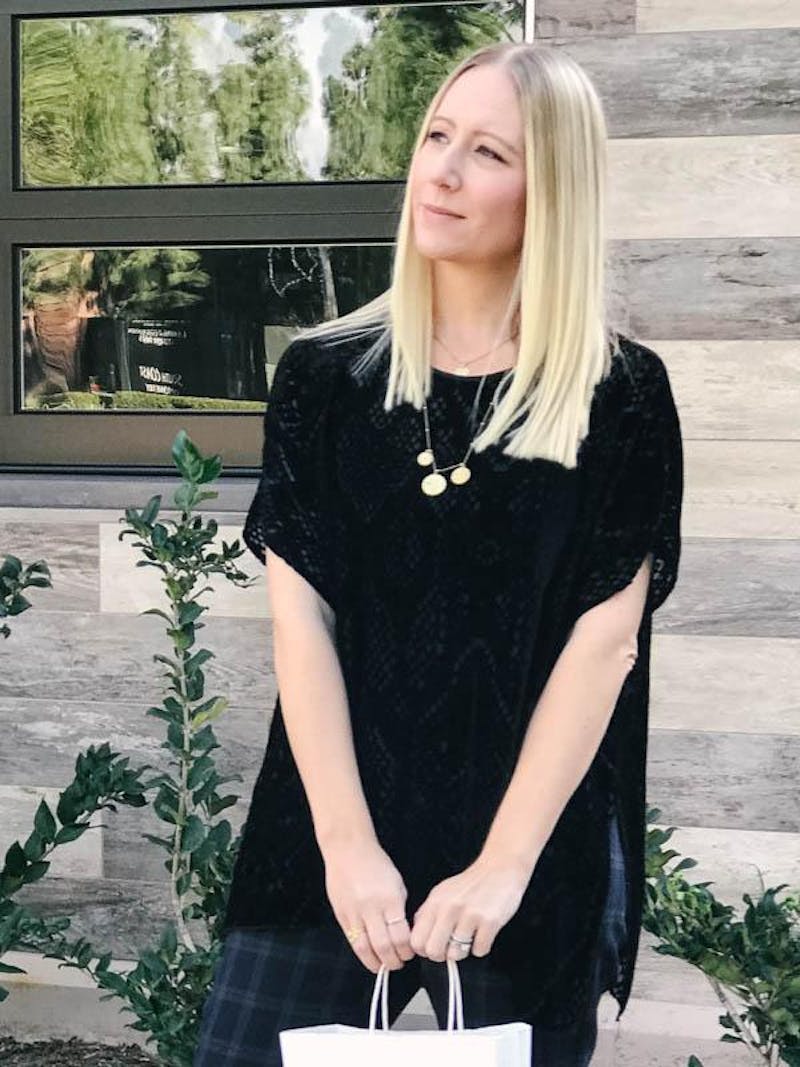 Last month we invited CosmetiCare clients and friends to our office in Newport Beach to join us for lunch at our new medspa and learn about Voluma. CosmetiCare's team of RN injectors spent the afternoon answering questions and doing a live demonstration of a two-syringe facial correction.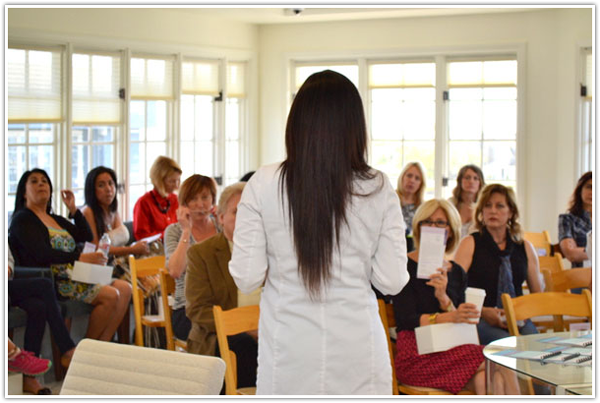 We're excited about Voluma at CosmetiCare. The product is the new injectable filler from Allergan, the makers of Juvederm and BOTOX. Voluma was developed for deeper filler treatments, intended to provide overall lift to the cheeks, combating the hollowness and sagging we being to see as we age. Voluma combined with Juvederm for the lips and lines between your nose and mouth (nasolabial folds), and BOTOX for wrinkles around your eyes and forehead provides an excellent solution for non-surgical full facial correction.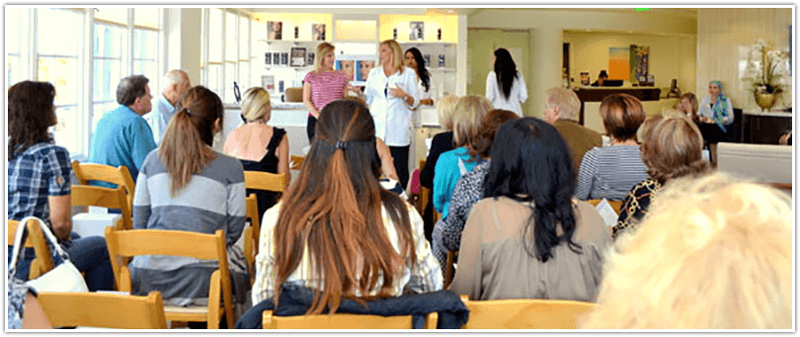 And the best part–Voluma is clinically proven to last up to two years! Thanks again for everyone that came out. We hope it was educational and entertaining. If you missed this last one, make sure you're signed up for our email list for future invites. And if you're curious about Voluma you can call and speak with Traci–she was our model for the day and it was her first time trying Voluma!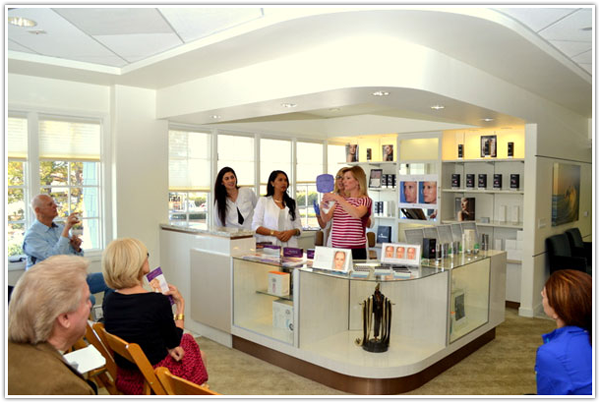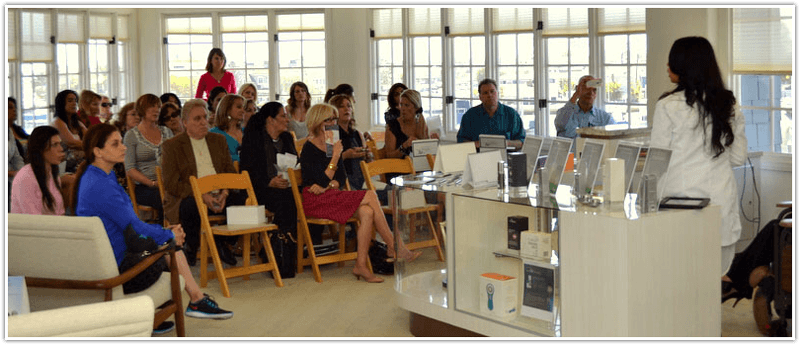 >