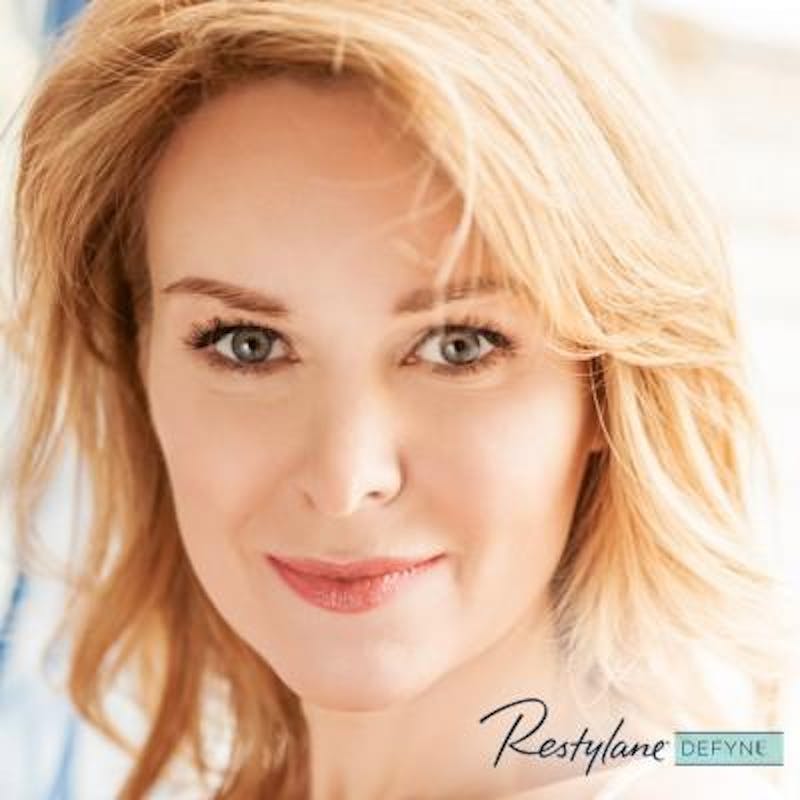 Restylane Defyne
What is Restylane Defyne?
Restylane is a family of dermal fillers that work to repair, rejuvenate, and augment your facial skin, lips, and cheek areas. Restylane Defyne is specifically designed to correct and smooth out moderate to severe deep facial wrinkles and folds. This dermal filler requires a slightly deeper type of injection than most and consequently provides relief from deeper wrinkles and lines. Restylane Defyne works best to improve the look of deep laugh lines such as nasolabial folds and marionette lines that often frame the lips and nasal area when a patient smiles.
How Does it Work?
The entire line of Restylane dermal fillers utilize a Hyaluronic acid (HA) solution to improve wrinkles, lines, folds, and volume. HA is a type of sugar found naturally in the skin that provides nutrients, maintains hydration, and offers cushion and support. HA is one of the ultimate age-fighting powerhouses that your skin naturally creates. Unfortunately, as we age, our HA resources become slowly depleted and our skin is consequently left to dry out and wrinkle. Restylane's dermal fillers work by restoring, rejuvenating, and augmenting your facial skin through the use of this naturally hydrating, cushioning, and nutrient delivering acid.
Restylane Defyne is manufactured with trademarked XpresHAn Technology that uses a type of cross-linking within the gel to fully smooth out deep laugh lines without diminishing your ability to make natural expressions. It requires a slightly deeper type of injection than other fillers in order to fully smooth out wrinkles within the deep tissues of the facial skin. By working from the inside out and using an innovative flexible gel, Restylane Defyne provides more dramatic results without negatively impacting your facial movements.
Is it Right for Me?
Restylane Defyne is the perfect option for those with deep laugh lines such as nasolabial folds and marionette lines. It is one of the only fillers available that has been clinically tested to provide relief from laugh lines without becoming a detriment to facial mobility. The results can be seen immediately and last for up to 12 months.
Patients must be at least 21 years old to receive Restylane Defyne injections. The rate at which your injection sites heal is primarily determined by your overall health and lifestyle. However, most patients don't notice anything more severe than minor swelling, redness, and tenderness which typically goes away within a week after your treatment.
Like other HA-based dermal fillers, Restylane Defyne is not permanent and the gel is eventually naturally absorbed by your body. Therefore, repeat treatments and touch-ups may be necessary to provide the most optimal results.
Restylane Defyne is also commonly used in conjunction with other similar treatments such as Botox or even a facelift surgery to maximize your results. You should always consult with a licensed professional in order to properly devise a treatment plan that's right for you.
Call 949-386-2773 or request a consultation at our Orange County offices so that you can learn more about Restylane Defyne and determine if this dermal filler is right for you.