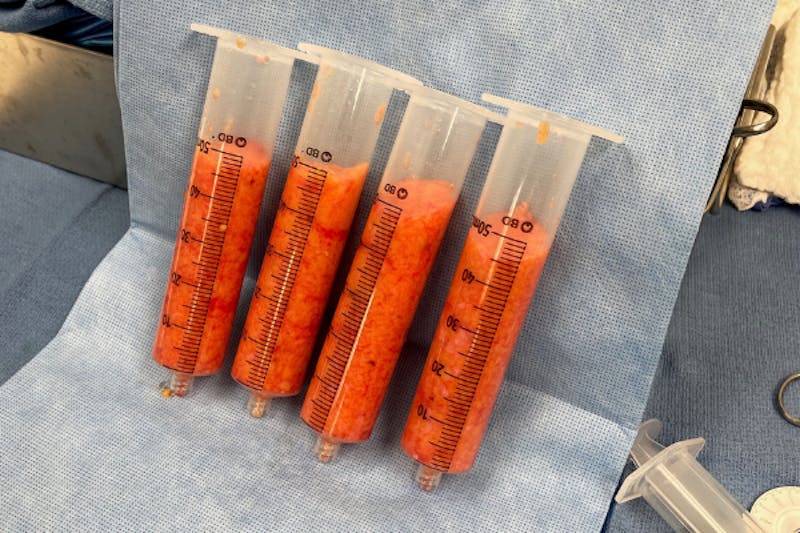 Home » Articles » Quick Guide to a Fat Transfer at CosmetiCare in Orange County
Quick Guide to a Fat Transfer at CosmetiCare in Orange County
by Courtney Clements | Jun 16, 2021 | Articles
Do you have unwanted fat in areas around your body that you just can't seem to get rid of on your own? Did you know you can get rid of this fat and use it in a different part of your body and LOVE it? Let us introduce you to a fat transfer, where one of our board-certified plastic surgeons' harvests your fat with liposuction on those pesky areas of the body and then injects it into a different area as an organic filler.
Some of the most popular areas of an organic fat transfer include:
Under eyes Temples Breasts Brazilian Buttock Lift (BBL)
With a fat transfer, not only are you getting rid of unwanted fat, you are reusing it in a different area that could use a little more love to add volume and restore youthfulness. We think this is a win-win situation!
To book your complimentary consultation and find out if you are a candidate for this procedure, call 📞 and mention this blog to received $500 off your procedure.
Save $500 on a fat transfer by mentioning this blog!
Learn More
Related Articles
Which Breast Implant Shape is Best for You
By CosmetiCare | November, 6 2019
Learn More